An Insight brief published today by the Office for Students (OfS) indicates that where you live continues to impact on whether you go to university and then go on to find graduate-level employment.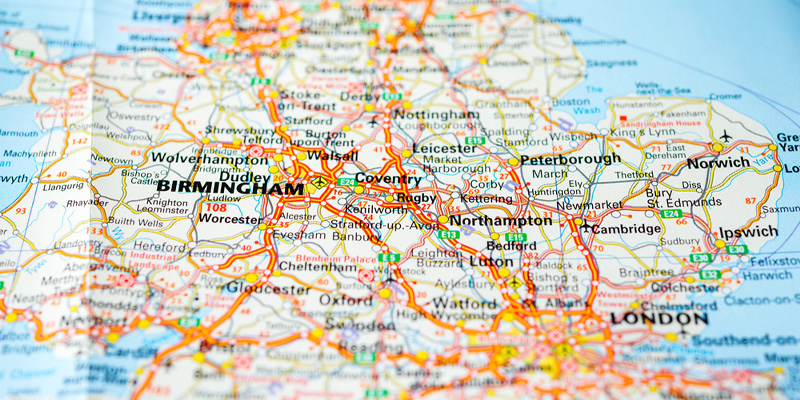 Ex-industrial areas across the North and Midlands, as well as coastal towns, have consistently lower levels of higher education participation, lower paid graduates and fewer graduates in highly skilled jobs. This is linked to lower levels of mobility for young people from the most disadvantaged backgrounds and the clustering of highly paid and highly skilled jobs in and around London.
Geographical differences can be compounded by other factors, such as poverty and ethnicity, and research shows that students who do not move for study are far more likely to have been eligible for free school meals. These disparities are likely to grow due to the disruption the pandemic has caused for schools and families in the most disadvantaged communities across the country.
According to the Insight brief – Place matters: Inequality, employment and the role of higher education – where you grow up can have a marked impact on whether and where you go to university or college and your chances of a highly skilled job afterwards. It shows:
Nationally, 42.7 per cent of young people from English state schools have entered higher education by the age of 19. This rate varies by region. The highest entry rate is 54.2 per cent in London, while the lowest is 37.4 per cent in the South West.
Intra-regional disparities are often more substantial than those between regions. For example 77.6 per cent of young people in Westbury Park, Bristol, had experience of higher education. In Hartcliffe, six miles away in the south of Bristol, that figure is just 8.7 per cent.

M

ost graduates in the north of England live in areas with the lowest proportion

s

 

of

 

graduates in

 highly skilled

 employment

,

 

well paid

 

jobs or in further study

. There are also many coastal regions with similar patterns.

 

Graduates living in and around London are most likely to live in areas

 

with the highest proportion of

 

graduates

 

earning over £2

4

,000 a year or in further study. 
The briefing finds that many universities and colleges are already tackling these challenges, working with schools and colleges in their local communities, while others are introducing more flexible courses to address this in the future. They are also working with local businesses to increase employment for local graduates and promoting entrepreneurship.
Chris Millward, Director for Fair Access and Participation at the OfS, said:
'These figures demonstrate an often-underappreciated area of inequality in the UK. Access to higher education, and to graduate jobs, is central to our conception of social mobility. Yet the regional disparities show how difficult this is to achieve for people in many communities around the country, particularly if they want to live and work in the place where they grew up. Addressing educational inequalities will, therefore, be crucial for levelling up, and universities and colleges will make a vital contribution to this.

'We are pleased to see that many universities and colleges are already engaging positively with this issue, working with schools, colleges and employers to improve the prospects of local people in education and work. In doing so, they can ensure that where you come from no longer determines where you will end up in life.'
For further information, contact 0117 905 7676 or [email protected].
Notes
The Office for Students is the independent regulator for higher education in England. Our aim is to ensure that every student, whatever their background, has a fulfilling experience of higher education that enriches their lives and careers.

Alongside the Insight brief, the OfS has published an update of official statistics which looks at the relationship between geography, employment and earnings.