Nicola Dandridge discusses the devastating impact that harassment, hate crime, and sexual misconduct can have on students, and the OfS's role in driving improved prevention and support.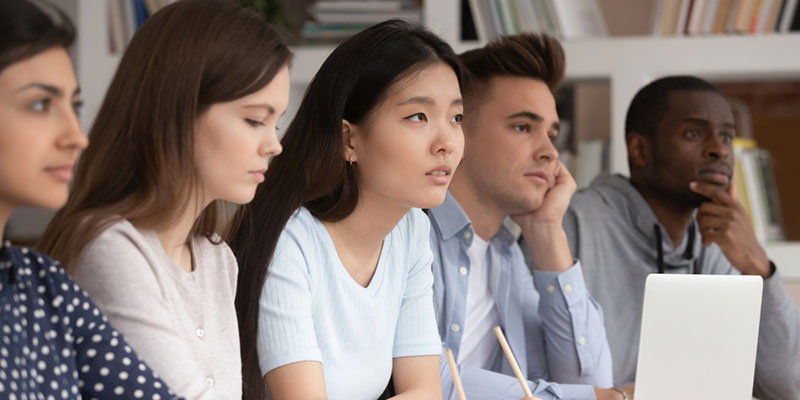 There are a great number of things a new student might think about when arriving at a university or college. Concerns about harassment, hate crime or sexual misconduct should not be one of them. But the fact is these issues are far too common. Worse still, too many students say they are not getting the support they need if they suffer this unacceptable behaviour.
Issues of sexual harassment in higher education were identified by the National Union of Students (NUS) back in 2010 their seminal report, Hidden Marks. Since then work has been done by the sector to respond to the issues raised, including Universities UK's Changing the Culture series. Their most recent report evaluated the progress that has been made, particularly in the prevention of this type of behaviour in higher education, over the last two years. The report found that more still needs to be done to achieve the culture change that is needed.
Initiating change
Part of our role as the higher education regulator in England is to work in partnership with a range of organisations, and students, to galvanise change wherever we see significant issues impacting on students' experience in higher education. We do this by raising the profile of these issues, targeting funding to address them, making sure that examples of effective practice are shared across the sector, and, when individual providers are at risk of breaching our conditions of registration, intervening.
Our student safeguarding catalyst fund totals almost £10 million and is supporting 119 projects, with a particular focus on sexual harassment, online harassment and hate crime, including religion-based hate crime. Forming partnerships with local services – NHS, police, rape crisis – has been central to some of the most successful projects. Many of them offer tools and materials that allow other higher education providers to adopt similar approaches in a way that works for their own students.
The evaluators of this programme, Advance HE, set out a series of recommendations to help address the serious issues of hate crime and harassment. The recommendations can broadly be divided into three cumulative approaches.
Leadership and governance: setting expectations at the most senior level, building awareness throughout an organisation, and systematically monitoring and responding to risks all contribute to a culture change that can prevent incidents from occurring.
Information and support for students: new and current students need to be kept well informed about behavioural expectations as well as what they can do to report concerns
Dealing with reports: to tackle these challenges and give students confidence, universities and colleges must be able to respond to reported incidents swiftly while providing impartial support for all concerned.
Keele University's #NeverOK campaign promotes the non-acceptance of all prejudice, discrimination, hate crime, sexual misconduct and online harassment. Developed and run with the students' union, their campaign provides information, advice and clear signposting to a 24 hour helpline.
Research has shown us that black and minority ethnic students tend to feel less confident about reporting incidents than white students. This makes it all the more important to factor in a diverse range of student views to design a system in which every student can have confidence.
The OfS's role
Today the Equality and Human Rights Commission (EHRC) has published its inquiry into racial harassment in higher education, which highlighted concerns about low levels of reporting of incidents and a lack of confidence that universities will address complaints effectively. The report raises vitally important questions, and emphasises serious issues that need to be addressed by higher education providers and all those working in and with the sector. We are considering the recommendations carefully.
Our immediate focus is to make sure our expectations as the regulator are clear about what it is universities and colleges should be doing to prevent harassment, hate crime and sexual misconduct, and to deal with reports appropriately and effectively.
We will be publishing a consultation document on 6 November 2019 that will set out our expectations, and how those expectations link to our existing regulatory conditions. We will be seeking views from all higher education providers, students, representative bodies and other individuals and organisations with an interest in these issues. By drawing on the important evidence from the EHRC, Universities UK, Advance HE and others, and gathering views from a wide range of sources, including students and student unions, collectively we can make sure that all students have a safe and fulfilling experience of higher education.
The theme of hate and harassment in higher education will be discussed by a panel of experts at our next Insight event on Wednesday 6 November in London.