The Office for Students (OfS) is recruiting for its student panel. Molly, a postgraduate student at the University of Cambridge, discusses her experience of being a panel member.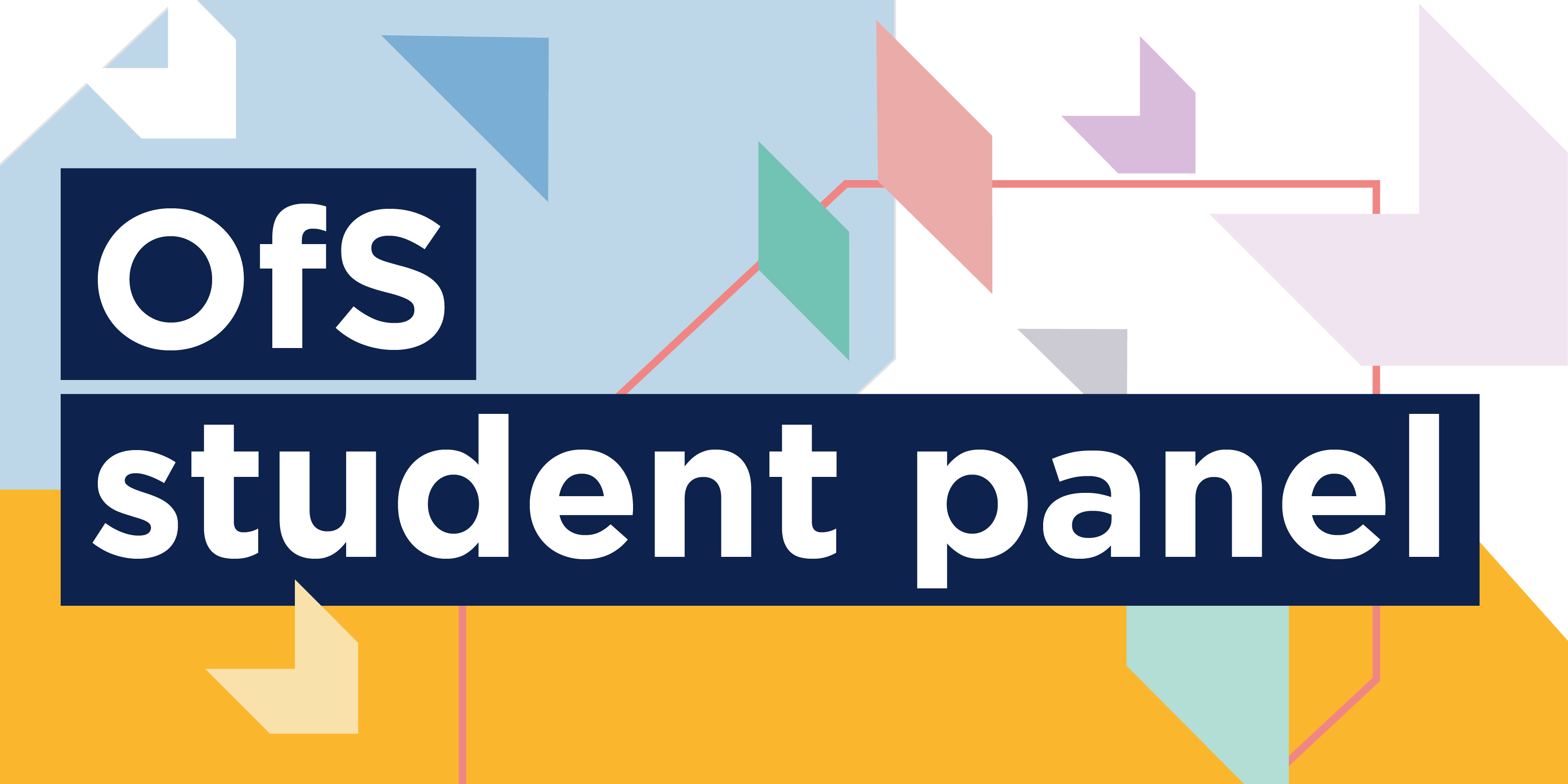 For the past two years, I have been a member of the Office for Students' student panel. I have been involved with multiple projects, I've engaged with government ministers, and I had the chance to shape the OfS's response to the coronavirus (COVID-19) pandemic.
I've done this alongside my undergraduate history degree at Lancaster University, my postgraduate classics course at the University of Cambridge, and multiple student representation roles.
The OfS student panel
To regulate in the interests of students, it is vital for them to influence our work and the decisions we take. The panel advise the OfS board, help us to understand students' views and challenge us to develop policy in the interest of all students.
You can find out more on our dedicated student panel pages, which include details of how to apply.
Why did I join the OfS student panel?
I joined the OfS student panel because I was frustrated with problems I was experiencing at my university. Like pretty much every other student who gets involved with student representation, I wanted to make a change. As a disabled, first-generation student I felt the need to champion the rights of people like me. 
What did I do?
The student panel gets to be involved with a variety of projects which make you become engaged with nearly everything happening in the sector. Most importantly to me, I have met many wonderful students who sit on the panel – a term that feels inadequate when describing colleagues who are leaders in their field. From this experience, I have great hope for the future of higher education.
The opinions of the panel are entrenched within the OfS. During the pandemic, we met more regularly and were consulted on the OfS's response. A highlight for me was one of our first meetings with Michelle Donelan, the Minister for Further and Higher Education, where our feedback about our experiences of university teaching during the pandemic shaped government thinking around increased student support, including on access to hardship funds. 
What did I learn?
My time as a student panel member has taught me that student consultation is about a great deal more than having a seat at the table. We're treated as experts in our own areas, rather than a token student voice.
I've learned several other lessons from this experience, most importantly, that students are enthusiastic about sharing their opinions, if institutions are willing to listen.
Thinking of applying?
If you're applying to be on the panel, or for any role in student representation, I'd offer the following advice:
Your experience is so important and institutions do want to hear about it. You are an expert in your own lived experience, and that is valuable.
Don't let one bad experience stop you from speaking out in the future. Know the power of your voice.
Take advantage of all the incredible people around you and all the wonderful opportunities.
There will be obstacles along the way, but if you want to make change, you can do it.
My term as a student panel member is up this year (though I am joining the OfS as part of their graduate entry scheme). I've been given so many opportunities and grown so much as a person, and I would encourage anyone who feels passionate about higher education to apply.
How to apply to join the student panel
Complete the online application form via the OfS's careers site.
The deadline to submit your application is Friday 17 June 2022.