Leadership Development Scheme
Take the first steps in your career with our entry-level scheme.
Our two-year Leadership Development Scheme is designed to provide you with a broad range of experience in different roles at a regulator.
You will contribute to different aspects of regulation and policy development in higher education and focus your time on rapidly developing transferable skills.
In your first year you will complete two six-month rotations in different roles across the organisation. You will then spend your second year in our core regulation teams, while supporting a policy development project.
'The Leadership Development Scheme is a great opportunity to gain broad experience in many areas of our work, and really focus on developing the skills to advance your career. Our Leadership Development Officers bring a fresh perspective to our work and have become an important and integral part of many teams across the OfS.'

Susan Lapworth, chief executive
What will I do?
Through your placements, you will be working collaboratively to support colleagues in all parts of the organisation.
The role is dynamic and varied, and you are likely to be working on several different projects at any one time.
One day you might be helping to support our student panel, another helping facilitate a strategic planning workshop with senior staff. You could be assessing regulatory information submitted by a university or college or helping to develop a regulatory policy.
Throughout the scheme you will be encouraged to be proactive, stretching yourself where appropriate and looking for ways to build the development of skills and knowledge into your role.
What will I learn?
We will introduce you to different aspects of our work as a regulator so that you can build the skills and experience that will assist and support you throughout your career.
We will give you time to reflect on your performance and development and, where possible, we will consider your own preferences when allocating placements.
Throughout the scheme you will be assigned a mentor who will help guide you through your time at the OfS and reflect on the skills that you wish to develop.
We cannot guarantee employment with the OfS after the two years. However, we offer all Leadership Development Officers the chance to apply in their second year for a role in our core regulation teams. If other vacancies in other parts of the OfS arise towards the end of the scheme, you will be in a strong position to apply for them.
What do I need?
This is an entry level role, so no prior experience is necessary. Although we receive a lot of applications from those in the first stages or their career, where you are in your career makes no difference to your application.
You will care about making a difference for students and citizens, and be able to apply analytical rigour and creativity to do so.
You will be keen to stretch yourself, learn on the job, consider perspectives that differ from your own, and reflect on your own performance.
How to apply
Applications for our 2023 cohort are now closed. Applications for our 2024 cohort will open in early 2024. This will be advertised on this page and in our job listings. 
We particularly welcome applications from people with a disability or impairment, those who identify as lesbian, bisexual, gay or transgender, those from a black, Asian and minority ethnic background, and people who are care experienced or studied as an estranged student as these groups are underrepresented within our workforce.
I'm delighted that I've been able to learn from people at all levels of the OfS and get involved in a range of projects. This has given me insights and skills that I wouldn't have usually been able to gain so early in my career. The mentoring aspect of the scheme has been a great support and good start to building networks.
Aaliyah, Leadership Development Officer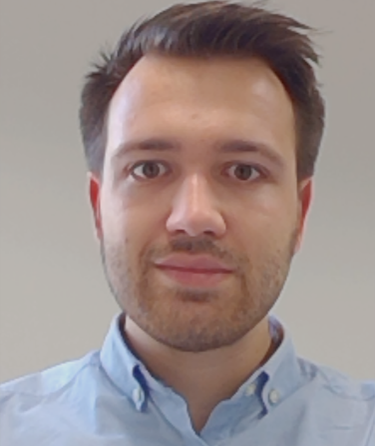 My time on the Leadership Development Scheme was thoroughly rewarding, and provided me with fantastic development opportunities. It was thanks to the skills and experiences I gained on the scheme that I was well equipped to progress into a new permanent role at the OfS.
James, former Leadership Development Officer, now Risk Manager
Published 30 November 2021
Last updated
22 May 2023
+ show all updates
22 May 2023

Note added: Applications for our 2024 cohort will open in early 2024.

23 March 2023

Applications have closed.

13 February 2023

Applications are now open for 2023. Applicant guidance and link to application page added.

21 December 2022

Updated page with information about the 2023 scheme

14 June 2022

Applications currently closed.
Describe your experience of using this website
Thank you for your feedback