Using our role as sector regulator to improve mental health and wellbeing among students is a priority for the OfS. Nicola Dandridge describes how we are doing that.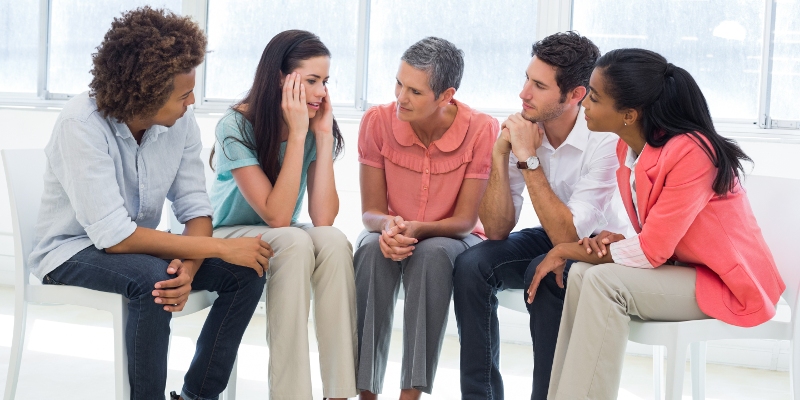 All students, whether undergraduate or postgraduate, full-time or part-time, should enjoy a safe and positive experience in higher education, and get the support they need to cope in times of mental ill health and distress.
Many universities and colleges, health care agencies, government, charities and other agencies and organisations work hard to ensure that this happens, and that students know where to turn to when they need help.
But there are times when that support does not get to where it is needed, when it is needed, particularly for the most vulnerable students, and particularly at the point of entry to higher education.
As recent sector-led research has found, there is currently a narrative of crisis in mental health with student suicide numbers rising and the demand and cost of student support services also increasing. Research also suggests that one in nine or one in 10 school children have mental distress and poor mental health. By the age of 14, 50 per cent of all mental ill health will have presented and been diagnosed.
We also know that going to university is a huge transition for many and one that brings both social and psychological challenge for many students who are leaving home for the first time. For our international students this is an even bigger transition.
Every time I meet with groups of students and student unions, the challenge of mental health is raised. Our OfS Student Panel has also identified it as a priority. 
Of course this is not just a challenge for higher education and is part of a broader issue affecting our society and countries around the world.
But it is impossible not to be concerned at the scale and seriousness of distress, anxiety and depression among students.
And, as the Office for Students, of course we take very seriously an issue that students are telling us is one of the highest priorities for them, and where we have the regulatory levers, operating at a sector level, to contribute to possible solutions.  
We believe that we have an important role in identifying issues where there may be systemic gaps in support or advice for students, and where we can promote and incentivise change.
It is critical that we do not duplicate or distort what others are doing, but support and augment it where that adds value.
It is not our role to instruct universities or colleges how to support their own students, and nor would we want to. They know their own students and their own situations, and having regard to institutional autonomy will always remain at the heart of our approach to regulation.
It is also not our role to tell students what they should be doing. Students are adults, and empowering them to look after their own mental health has to be central to any solution.
But at a sector level, there is much that we can do.  
This month we launched a £6 million Challenge Competition to help universities and colleges, working with students and student unions, and partners such as the NHS and charities, to drive a step change in mental health support for students. It has already received a significant amount of interest for projects that we hope will truly make a difference.
We are also working with Research England to deliver 17 projects, worth a combined £1.5 million, to improve support for the mental health and wellbeing of postgraduate research students.
We have funded guidance to help university leaders prevent student suicides, published last month by Universities UK and Papyrus, the UK's national charity dedicated to the prevention of young suicide.
Meanwhile, we are using our wider resources to increase understanding of the issues that need to be addressed, and of effective ways of addressing them.
For example, we are working to increase understanding of graduate wellbeing outcomes, with new analysis published today that shows how different characteristics impact on anxiety, life satisfaction and happiness.
We also expect the Evidence and Impact Exchange, which we will launch next year, to provide evidence and tools about effective ways for providers to improve mental health and wellbeing.
We are also using our authority as the regulator to challenge sector leaders and higher education providers of all types, and to shape and focus thinking.
We directly challenge providers to support students' mental health and wellbeing, particularly those students from underrepresented groups, in the access and participation plans that providers must have if they wish to register in certain categories.
We are working with Student Minds, NUS, Universities UK (UUK) and the UPP Foundation to create the University Mental Health Charter, a scheme to recognise and reward universities that demonstrate good practice, make student and staff mental health a university-wide priority and deliver improved student mental health and wellbeing outcomes.
And the OfS is a member of UUK's Mental Health in HE Advisory Group which is shaping and supporting UUK's programme of work to improve mental health in universities.
All this is just the start. Our work is developing and we expect to do much more as time goes on.
Mental health and wellbeing are complex issues and there is no simple solution. But higher education providers are full of people who excel at working with complexity.
They employ nationally and internationally leading academic experts in public health, mental health, and wellbeing psychology, and can lead the way for other sectors in research, innovation and effective practice. We need to harness that expertise, and work in partnership with students, university staff and external organisations including schools, colleges, the NHS and third sector charities.
This is not about trying to protect students from the brutality and complexities of life. Nor is it about undermining the fundamental role of universities to educate and research.
It is about acknowledging that there is a significant problem of mental health in our society, that we all need to look after our mental health in the same way as we do our physical health, and that higher education providers have a responsibility to address these issues so as to enable their students to flourish and unlock their potential.