The Office for Students launches a new challenge competition today to encourage universities and colleges, working with partners such as the NHS and mental health charities, to find new ways of combating the rise in student mental health issues.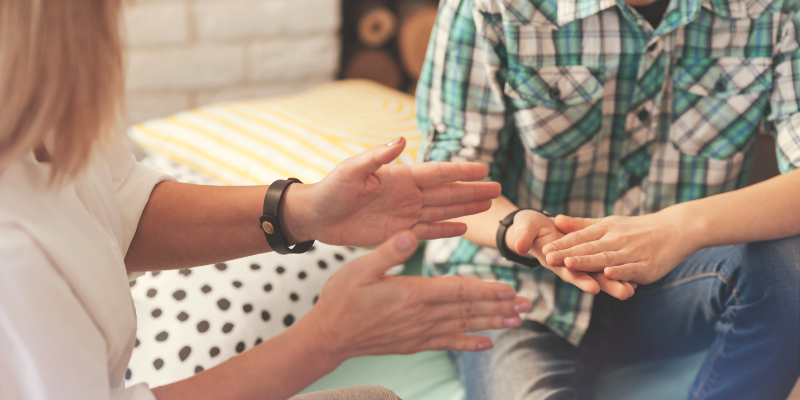 With up to £6 million of funding, the competition aims to generate new approaches which can be used across higher education. Proposals could support:
A focus on transitions for all types of students, whether from school or college to higher education, or from there into postgraduate study or employment
Early intervention by providing new forms of mental health awareness training to staff and students; or using data to improve or enhance interventions
A step change in support - for example developing an integrated approach between university or college-level support services and those of local primary care and mental health services, or addressing barriers to accessing support across services and sectors.
Yvonne Hawkins, Office for Students director of teaching excellence and student experience, said:
'More students are experiencing mental health problems. We know there is good work being done by universities and colleges to support student welfare but there is a growing recognition that more needs to be done if all students are to benefit from their experience at university and thrive.

'We know that there are many factors that affect students' wellbeing, and also that there are particular vulnerabilities when students transition from school or college to university, and from university into postgraduate study or work. 

'Through this competition we want to see responses to student mental health addressed in innovative and strategic ways. These should support the whole student population, address the issues that are damaging student mental health and show universities collaborating with health services in the wider community to combat this growing problem.'
See details of the competition
See more about OfS Challenge Competitions
Notes
The Office for Students (OfS) is the independent regulator for higher education in England. Our aim is to ensure that every student, whatever their background, has a fulfilling experience of higher education that enriches their lives and careers.
Over the past decade, there has been a five-fold increase in the number of first-year undergraduates reporting a mental health concern to their university or college. (source: https://www.ippr.org/publications/not-by-degrees)The OfS is funding other work to enhance

student safeguarding

on campus and with Research England to improve support for the

mental health and wellbeing of postgraduate research students

.
This is the second

Office for Students Challenge Competition

. The OfS will run a programme of funding competitions to respond to different types of priorities for, and issues affecting, students, where clear benefits would be derived from a targeted funding intervention.
In this challenge competition: Achieving a step change in mental health outcomes for all students, higher education providers are invited to propose projects to develop and implement new and innovative proposals which will support the drive for a step change in mental health outcomes for students. This competition will facilitate collaborative partnerships between higher education providers, other education providers such as schools and colleges, health agencies, third sector organisations, and other stakeholders that play an important role in improving mental health. We are inviting expressions of interest from providers in the first instance. Between £250,000 and £750,000 per project is available, on a matched funding basis.
Expressions of interest must be emailed to

[email protected]

by 1700 on Friday 9 November 2018.