The latest briefing note from the Office for Students looks at how universities, colleges and other organisations are supporting postgraduate research students during the coronavirus (COVID-19) pandemic.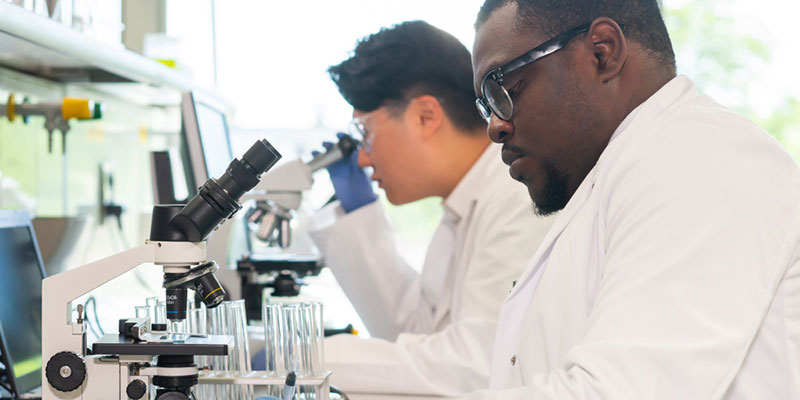 According to a new briefing note published today by the Office for Students (OfS), universities and others have been taking a range of practical steps to support postgraduate research (PGR) students whose studies have been affected by the coronavirus pandemic.
Many PGR students have been forced to put their research activity on hold, with access to research infrastructure like libraries and laboratories severely impacted. Supervision and examinations have also been affected, with much activity moving online. Postgraduate researchers not supported by major funders may also face challenges in addressing potential funding shortfalls.
Almost 40 per cent of PGR students come from outside the UK. Our recent briefing note on international students found that this group may be more likely to experience accommodation problems, isolation and financial hardship as a result of the pandemic.
The briefing note looks at how universities, colleges, research organisations, higher education sector bodies and funders have been responding to these and other challenges. It includes a number of case studies which show approaches such as:
adapting training provision for online delivery, including virtual writing courses and retreats to support continued research activity
offering remote PhD viva examinations and publishing guidance on supporting students through a remote examination, using technology confidently, pre-viva checklists and contingency planning
publishing new digital wellbeing resources and online workshops focused on navigating change and uncertainty, dealing with stress, building resilience, and managing workloads
ensuring that international researchers remain connected and are developing skills to help promote themselves and their research.
Today's briefing note is the sixth in a series designed to share the approaches universities and colleges are taking to support students during the pandemic. The notes do not constitute regulatory advice, but focus on sharing ideas and responses to the challenges they are facing.
Read the briefing note