The Office for Students (OfS) has today launched a review of blended learning, amidst concerns that the poor quality of the online experience for some students during the pandemic has undermined the positive potential of mixing in-person and online course delivery.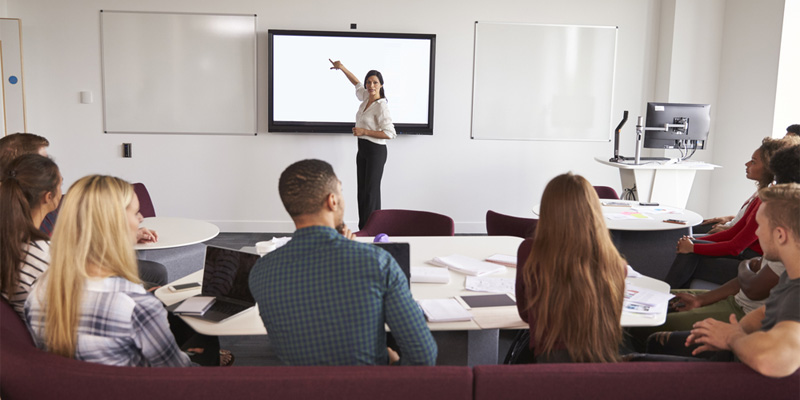 While most students have now returned to in-person teaching, many universities continue to deliver some elements of their courses (for example, lectures for large groups of students) online. There are no guidelines in place which prevent or restrict any kind of in-person teaching.
The review will consider how some universities are delivering blended learning. A report in summer 2022 will set out where approaches represent high quality teaching and learning, as well as approaches that are likely to fall short of the OfS's requirements.
Professor Susan Orr has been appointed lead reviewer. Professor Orr is currently Pro Vice Chancellor: Learning and Teaching at York St John University and is the incoming Pro Vice Chancellor: Education at De Montfort University. A panel of expert academic reviewers will be appointed to work with Professor Orr to examine the way different universities and colleges are delivering blended learning.
Commenting, Nicola Dandridge, chief executive of the Office for Students, said:
'With the end of government coronavirus restrictions, students are back on campus and able to enjoy in-person teaching. There are clear benefits to in-person learning and where students have been promised face-to-face teaching it should be provided. This return to relative normality is important, and comes after an enormously challenging two years for students and staff. It remains very important that universities and colleges are clear with their students and their applicants about how courses will be delivered. If universities decide that certain elements are to remain online, this should be made explicit. Whether online or face to face, the quality must be good, and feedback from students taken into account.

'Our review of blended learning will examine the approaches universities and colleges are taking. There are many ways for blended courses to be successfully delivered and it will be important to harness the lessons learned by the shift to online learning during the pandemic. We are, however, concerned to ensure that quality is maintained, and through this review we want to gain a deeper understanding of whether – and why – universities and colleges propose to keep certain elements online.

'A report following the review will describe the approaches being taken by universities and colleges and give examples where blended approaches are high quality, as well as those that may not meet our regulatory requirements, providing additional information for universities and colleges, as well as students and applicants.'
Notes
By 'blended learning' we mean teaching and learning that combines in-person and digital delivery. The balance between the two can vary widely and the term 'blended learning' is used to refer to a wide variety of models across the higher education sector.
The OfS has recently published new conditions of registration relating to the quality of courses, whether delivered in-person, online, or in a blended form, that will be in force from 1 May 2022.