New conditions from the Office for Students (OfS) that allow the regulator to tackle poor quality provision have been confirmed today.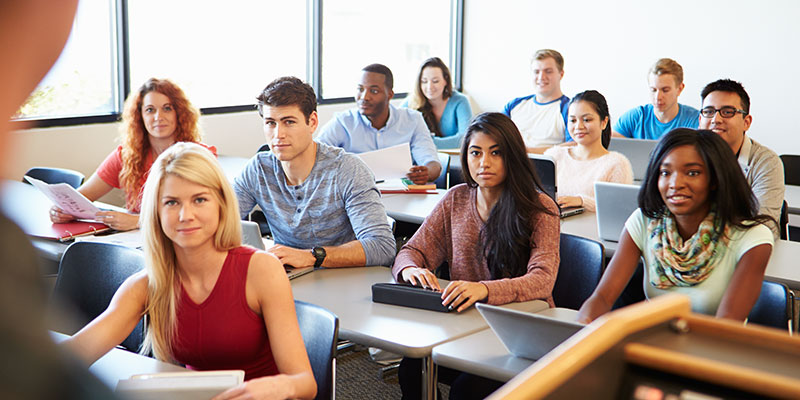 The revised conditions are part of the OfS's ongoing work on quality and standards and were subject to comprehensive consultation last year. The new requirements will allow the OfS to intervene more robustly where courses fall below expectations, or where the rates of top degrees awarded continue to rise without good reason.  
The conditions, which apply to courses at all levels offered by universities and other higher education providers registered with the OfS, come into force on 1 May 2022. They consist of:
Condition B1 which requires that all students receive a high quality academic experience. This means that courses must be up-to-date, challenging and well delivered, and equip students with the skills they will need after graduation.
Condition B2 which requires that all students receive the resources and support they need to succeed on their courses and after graduation. This is particularly important for students from disadvantaged backgrounds.
Condition B4 which clamps down on grade inflation by requiring universities and colleges to assess students effectively and award qualifications that are credible and stand the test of time.
Condition B5 which ensures that the standard of qualifications is consistent with sector-recognised standards.
A separate OfS consultation on student outcomes, including a proposed new condition B3 designed to tackle poor student outcomes, is open until 17 March 2022. The OfS will be analysing those responses later in the year.
Nicola Dandridge, chief executive of the OfS, said:
'These new conditions enable the OfS to tackle poor quality courses more effectively, and provide greater clarity about our requirements for universities and colleges. They set out clearly what we believe students should expect in terms of the quality of their courses.

'The new conditions also enable us to tackle unwarranted grade inflation. Despite some evidence before the pandemic that grade inflation had stalled, the rates of first class degrees are on the rise again. We will continue to analyse the latest data but are clear that where the proportion of students receiving top grades continues to increase without good reason, we can and will intervene.

'We have been clear throughout this process that many universities and colleges already offer a high quality education to their students. These institutions will continue to meet – and in many cases significantly exceed – our regulatory requirements. But we do need to take a stand against those that do not offer the high quality education that students are entitled to expect. Taking tough regulatory action where necessary will increase confidence in higher education among students, applicants and the general public, and will help to confirm England's well deserved global reputation for higher education excellence.

'Universities and colleges should ensure that students from all backgrounds are supported to succeed in their studies. These new regulatory requirements will help ensure that all students, including those from disadvantaged backgrounds, are effectively supported through their courses and are then well placed to reap the rewards that higher education can offer through the rest of their lives.'
The OfS received 157 responses to the consultation, and has made a number of changes as a result of feedback received. These changes do not alter the OfS's overall policy intent, but do help to clarify the conditions being imposed.
For further information contact 0117 905 7676 or [email protected].
Read our analysis of responses to the consultation
Notes
The Office for Students (OfS) is the independent regulator for higher education in England. Our aim is to ensure that every student, whatever their background, has a fulfilling experience of higher education that enriches their lives and careers.
In addition to revised conditions B1, B2, B4 and B5, the OfS has also agreed two new initial conditions – B7 and B8 – that relate to quality and standards for all providers seeking registration with the OfS. The proposed initial conditions were expressed differently from the ongoing requirements for quality and standards, to ensure that the OfS's regulatory approach appropriately reflects the context for a provider that may not yet have delivered higher education.
Related resources