Evaluation of the Uni Connect programme has highlighted positive learner outcomes which are likely to support improving access for underrepresented groups. Insights come from four new reports providing the latest evaluation of Uni Connect's progress.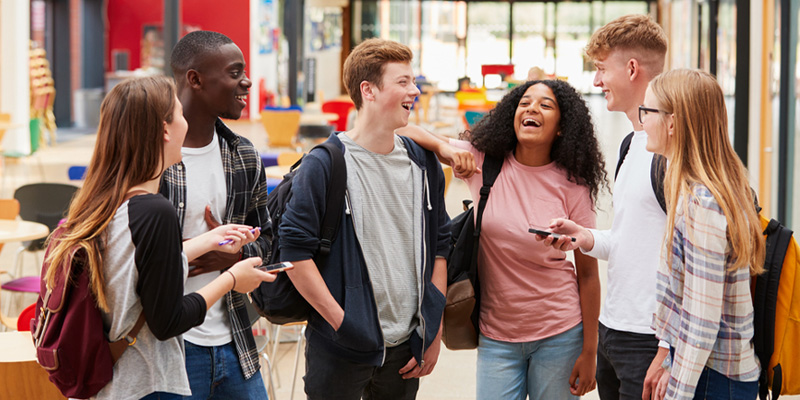 Uni Connect – designed to reduce barriers for students progressing into higher education – brings together 29 partnerships of universities, colleges and other local partners to offer activities, advice and information on the benefits and realities of going to university or college.
A review by CFE Research, published today, summarises the impact evidence from partnerships' evaluation of a range of outreach activities. This area of Uni Connect's evaluation is developing an evidence base for 'what works' in higher education outreach. It notes that based on evidence from April 2019 onwards:
sustained and progressive outreach helps learners improve their knowledge of higher education and build confidence to make informed decisions
mentoring and summer schools have supported the development of learners' interpersonal skills, while campus visits have been an effective way to convey the benefits of higher education and what student life is like.
Overall, the review finds that learners stand to benefit most when they can engage with at least seven outreach activities for a minimum of three hours in total during one academic year.
CFE Research has also published a separate report on how COVID-19 has affected Uni Connect outreach delivery, activity effectiveness, learners' lives, and their engagement with the programme. Emerging insights from 11 of the 29 partnerships suggest there were challenges with delivering outreach remotely – though some activities were easier to adapt such as mentoring and providing information and guidance. There were also additional barriers to reaching the most underrepresented groups most in need of support, for example some students struggled with access to technology. Furthermore, some schools may have had limited time for outreach activities while prioritising delivering the core curriculum.
Additional data released today by the OfS establishes a baseline for quantitative analysis into the ongoing impact of the programme. While this data covers two years' programme delivery to year 12 and 13 learners, much of the outreach activity funded by the programme is designed to have impact over five years – with partnerships engaging school learners from year nine. The OfS will continue to assess data to evaluate the programme's longer-term impact and is actively seeking feedback on the methodology used to improve this.
Further evaluation by Ipsos MORI has also been published which focuses on the programme's outreach hubs, newly established in phase two, and includes recommendations for partnerships to drive impact.
According to the evaluation findings:
partnerships have successfully established outreach hub operating models which are fit for purpose, driving more strategic stakeholder relationships with increased college involvement
outreach hubs' perceived impartiality has been a key enabler of strategic engagement with schools, colleges and stakeholders
the majority of outreach hubs' new activity with learners has extended partnerships' existing outreach offering to new underrepresented learners and/or schools, with a few examples of innovative developments.
See more information on the Uni Connect programme.
Find out more about how we're evaluating Uni Connect's impact