A guarantee of year-round accommodation, tailored pastoral support and admissions which take into account applicants' experiences are among the steps that universities and colleges could put in place to help improve support for students who have been in care, the Office for Students (OfS) has said today.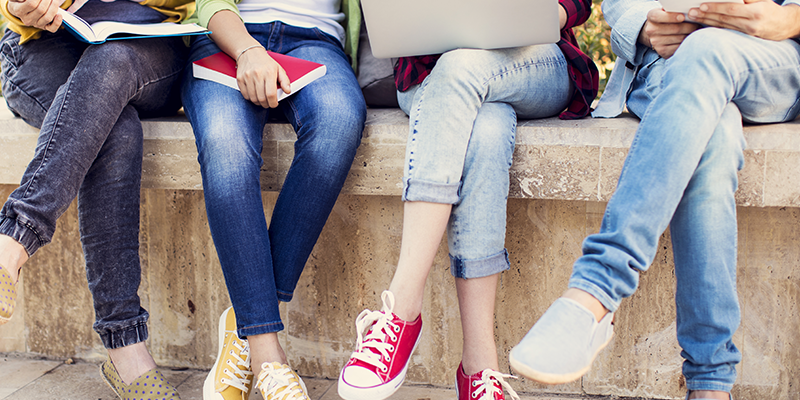 A new Insight brief published by the OfS, Consistency needed: Care experienced students and higher education, emphasises the importance of support for students and applicants who have been in care to be delivered equally across the sector.
OfS data highlights significant equality gaps for students who have spent time in care compared to their peers. For example, students in this group are much more likely not to continue to a second year, to take longer than three years to complete their degree, and not to gain a 2:1 or higher. There are also fears that the impact of COVID-19 may exacerbate these inequalities for care experienced students and others who are without family support.
To improve the monitoring of this student group's outcomes, the OfS is proposing an expansion of the future data collected to capture a broader group of applicants with experience of care, as well as working with the Centre for Transforming Access and Outcomes in higher education (TASO) to improve the sharing of effective practice.
The OfS also commissioned research from the National Network for the Education of Care Leavers (NNECL) on what a consistent offer of support could look like, with recommendations including:
year-round accommodation provided by universities and colleges with their own residences
priority access to pastoral and financial support
admissions processes which take a rounded view of applicants' experiences and challenges
pre-entry advice, careers guidance and continued support after graduation.
Speaking of her experiences, Bryony Toon, a law student at the University of Oxford and OfS student panellist, said:
'As a student who has been in care, I feel strongly that there should be more consistent support for students like me. There should be a single contact you can go to and stay with through the process of getting into university and while there.

'There needs to be information and support for students who have been in care that is consistent across universities and colleges. There is support available like bursaries and access schemes, but universities need to make sure students know about them. I have been lucky with my university in terms of financial support, but I have friends who have not been so well supported.'
The briefing includes case studies of practical support already offered by universities, colleges and local outreach partnerships designed to tackle gaps in access and outcomes, such as:
training for foster carers, children's home support workers and personal advisors
funded transport for open days or interview
bursaries to provide financial support between studies and full-time employment.
Chris Millward, director for fair access and participation, said:
'While there are a number of excellent examples of support for students who have been in care, our analysis is still showing stark disparities in outcomes for this group. We know that the proportion of care experienced students entering into higher education remains substantially lower than their rest of the population, and our data shows that they continue to face barriers even once they get there.

'To mitigate this, we are calling for a consistent approach to support across the sector. Higher education is a transformative experience, and universities and colleges must do all they can to ensure that it is accessible for all.'
Notes
OfS Insight briefs give an overview of current issues and developments in higher education, drawing on the data, knowledge and understanding available to the OfS as the regulator for universities and colleges in England.
HESA is running a consultation on personal characteristics and equality data until 17 June 2021, which includes a proposal to update the data record of care experienced students – the OfS is encouraging responses from interested parties. Give your views on the consultation.
TASO is an independent hub funded by the OfS which uses evidence and evaluation to understand and show how higher education contributes to social justice and mobility. Read more about TASO.
Read the feasibility study conducted by NNECL and commissioned by the OfS.