All students should expect a good quality experience of higher education, the Office for Students (OfS) says in its Annual review, published today.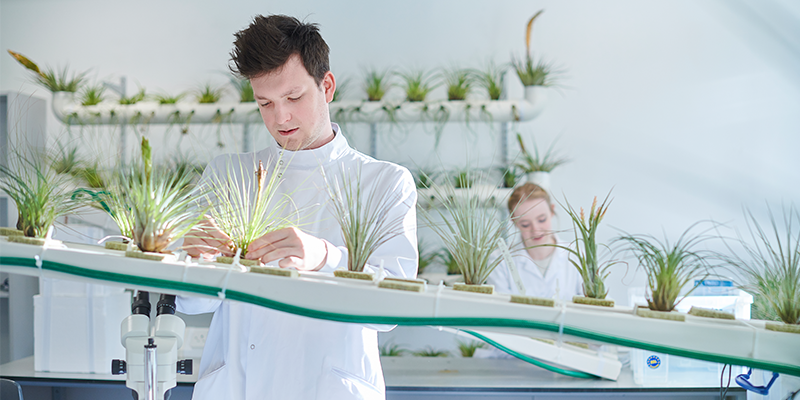 The review makes clear that most higher education courses in England are high quality, with the majority of universities and colleges expected to comfortably meet the OfS's requirements in this area. It argues that a minority of providers are letting students down with poor quality and uninspiring courses. The regulator has warned that poor quality courses – even in otherwise highly performing universities – are not acceptable.
The review looks at the state of the English higher education landscape, as well as the work the OfS has carried out in the last year, and what it expects to prioritise in the next.
English universities and colleges continued to be tested throughout 2021, with the ongoing impact of the pandemic reverberating across the sector and increasing numbers of students seeing their experiences of higher education shaped by coronavirus. The review finds that English universities and colleges have, for the most part, risen to the challenge.
In her commentary, Nicola Dandridge, chief executive of the OfS, argues that good quality higher education goes hand in hand with improved equality of opportunity. She says:
'We have, over this year, been engaged in a range of consultative work on the future regulation of quality and standards. Some of this has provoked quite a debate, and we have adjusted our plans as a result of feedback we have received. It is important to emphasise again that we expect the majority of registered providers to comfortably outperform the requirements we set in our quality conditions: there will not be armies of OfS inspectors assessing teaching quality, creating rafts of additional bureaucracy. Many providers that we regulate already offer good or outstanding higher education and will be left to get on with what they are already doing well.

'What we cannot do is tolerate the minority of providers that are letting students down. Nobody embarks on a higher education course expecting to find it uninspiring and of poor quality, so that they end up dropping out, or to be unable to find employment afterwards. Universities and colleges heavily promote the quality of their courses and the employment prospects of their graduates in their marketing; they know how important these are to their students. So courses that offer little to students will have to change, or they will have to close. We are also clear that we will not accept pockets of poor provision in otherwise high-performing providers, nor lower expectations for certain groups of students.

'Improving equality of opportunity without maintaining quality and standards will not lead to positive student outcomes. Likewise, maintaining quality and standards without improving equality of opportunity means excluding students who would stand to benefit in a fairer system. We will always take context into account in our regulation, but not if that involves embedding disadvantage into our regulatory system.'
This year has seen anger over harassment, racism and other systemic inequalities on campus, and the OfS will be prioritising these issues next year, to ensure that all students are safe and supported during their time at university. Tackling harassment – alongside improved quality and equality of opportunity – is a priority for 2022, Nicola Dandridge says:
'That universities and colleges tackle and respond effectively to harassment and sexual misconduct is fundamental to ensuring that students are successful in their studies. Our statement of expectations on harassment and sexual misconduct, published in April this year, set out the policies and procedures universities and colleges should have in place to prevent harassment from occurring in the first place, and to ensure an appropriate and effective response if it does happen. We will be reviewing providers' and students' responses in 2022, and then determine how to deliver the change needed in this area most effectively.'
Writing in his foreword for the review, OfS chair Lord Wharton praises the work of universities and colleges through 2021, and highlights the need for them to equip students with skills which will help them succeed through their studies and after graduation. He says:
'Since beginning my role as chair of the OfS, I have been struck by the higher education sector's response to the challenges of the coronavirus pandemic. In a difficult and unprecedented period for the entire country, many universities and colleges, and their students and staff, have truly gone above and beyond. From the medicine and healthcare students serving on the frontline, to the researchers who have developed life-saving vaccines, there is much of which the sector can be proud.

'It is crucial that universities and colleges deliver the student experience that is promised, and that students leave higher education equipped with the skills they need to thrive. One course that fails to deliver positive outcomes for students is one course too many. Similarly, universities and colleges where there is rapid and unjustified grade inflation must be challenged to provide, instead, meaningful and long-lasting positive outcomes for students through high-quality provision.'
Read the 2021 Annual review