A new, strengthened approach to monitoring how higher education providers are carrying out the 'Prevent duty' will bring a sharper focus on those at risk of not complying.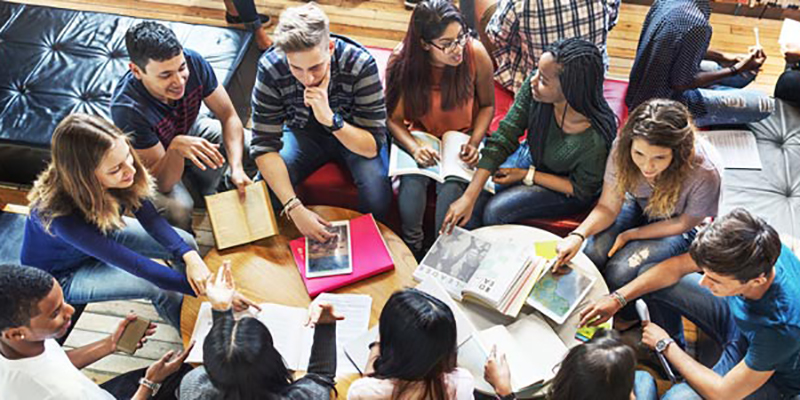 Under the government's Prevent policy, higher education providers must have due regard to the need to prevent people from being drawn into terrorism. The Office for Students (OfS) monitors how providers in England carry out this duty.
Monitoring has shown that compliance is high, with the vast majority of providers showing that they are fulfilling the requirements. The new approach will continue to give a high level of assurance to students, staff and the wider public.
The new framework aims to reduce the burden on providers while giving robust assurance where there are concerns. It takes a more risk-based approach, underpinned by evidence, which prioritises focus on providers considered to be at higher risk of non-compliance with the duty and on new entrants to the higher education sector.
Yvonne Hawkins, OfS director of teaching excellence and student experience, said:
'The OfS aims to ensure that every student has a positive experience of higher education. Our Prevent monitoring role forms part of our wider remit to champion the wellbeing and welfare of all students.

'Universities and colleges are responding well to the requirements of the Prevent duty. Over 97 per cent of the universities and colleges in our most recent assessment satisfied us that they are fulfilling the duty, and Prevent is increasingly embedded in broader student safeguarding activity.

'The time is now right to move to a more responsive, risk-based approach which allows us to target attention and resource where the evidence suggests it is most needed.

'We will continue to identify and share examples of effective and innovative practice to encourage further improvement.'
Higher education providers will submit information annually on their approach to the Prevent duty, and we will supplement these returns with more extensive and systematic review meetings where extra assurance is needed, to bring insight into how a provider is implementing the duty and to respond to any concerns. Where we identify effective practice this will be used to inform our ongoing work to drive continuous improvement.
Notes
See the new Prevent monitoring framework and supplementary information note at www.officeforstudents.org.uk/publications/prevent-duty-framework-for-monitoring-in-higher-education-in-England-2018-19-onwards/.
Under the Counter-Terrorism and Security Act 2015, relevant higher education bodies (RHEBs) must have due regard to the need to prevent people from being drawn into terrorism. This is known as the Prevent duty. Legal responsibility for ensuring compliance with the duty sits with the governing body or proprietor of the RHEB.
The OfS is responsible for monitoring whether RHEBs in England are demonstrating due regard to the duty. The new monitoring framework sets out how the OfS will do this and what providers will need to do to demonstrate due regard.
Under the new framework, expectations about how providers should demonstrate due regard to the duty have not changed from the previous arrangements. Further details about our expectations and the behaviours that may indicate compliance with the duty can be found in the supplementary information note.
However, the information that providers are required to submit annually has changed, and the OfS will be using review meetings increasingly, and more systematically, as part of monitoring.
'Monitoring of the Prevent duty: 2016-17 progress report and future development' (OfS 2018.27), published in July, reviewed implementation of the Prevent duty based on providers' annual returns for 2016-17. This showed high levels of engagement and compliance, with 97 per cent of providers satisfying the OfS that they were showing due regard to the duty.