The first of a two-part evaluation of the effectiveness of access and participation plan reform has been published today.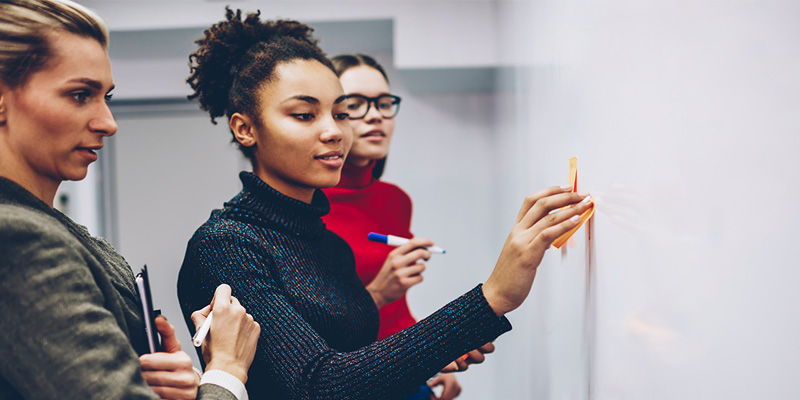 The independent report, by Nous Group, provides a qualitative analysis of access and participation plans submitted by universities and colleges to the Office for Students (OfS).
Access and participation plans set out how higher education providers will improve equality of opportunity for students from disadvantaged backgrounds to access, succeed in and progress from higher education. The OfS's regulatory reforms challenge providers to be more ambitious in delivering positive change to help achieve this aim.
Today's report analyses plans covering 2019-20, and subsequent five-year plans in place from 2020-21 to 2024-25. It also compares 2018-19 access agreements submitted to the Office for Fair Access, a predecessor body of the OfS.
Initial findings from the report suggest that:
universities, colleges, and other higher education providers are increasingly working with a more diverse range of student groups. In the five-year plans the reporting of key student groups increased rapidly (students from low socioeconomic backgrounds, black, Asian and minority ethnic students, mature and disabled students, and care leavers)
plans are also assessing the outcomes of broader student groups, including people estranged from their families, students from Gypsy, Roma and Traveller communities, and those from military families
universities and colleges are actively engaging students in their work. References to students leading campaigns relating to access and participation increased in the recent five-year plans.
Part two of the independent evaluation will be published early next year. This second stage, currently underway, involves a stakeholder review examining the extent to which regulatory action has sparked greater ambition and commitment to access and participation across the higher education sector.
This work builds on an earlier OfS analysis of access and participation plan commitments in our 'Transforming opportunity in higher education' report.
Read today's independent report
Read more about access and participation evaluation