The scheme is designed to spark a step-change in mental health support across the sector.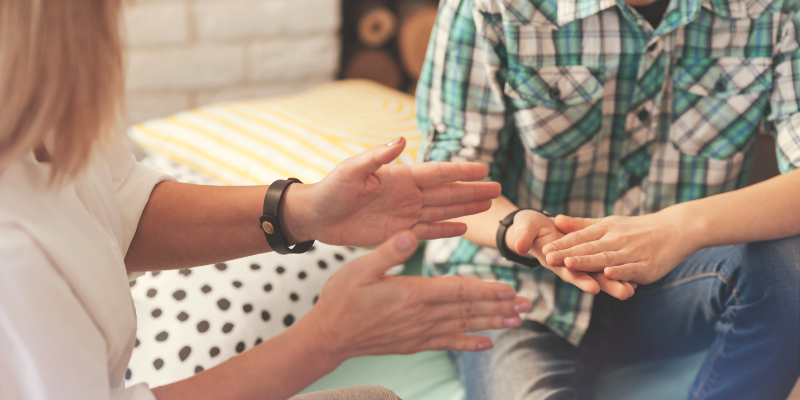 A new early intervention scheme led by Northumbria University, in partnership with nine other organisations, which aims to reduce student suicide by using data analytics is one of ten large-scale projects led by universities and colleges across the country awarded funding by the Office for Students (OfS) today.
The scheme is one part of a major collaborative programme launched by the OfS to find innovative ways to combat a sharp rise in student mental health issues and spark a step-change in student support across the country. The OfS has awarded £6 million, with co-funding of £8.5 million, amounting to a total of £14.5 million investment across 10 collaborative projects.
By mining new data sources, such as social media, researchers at Northumbria are developing an Early Alert Tool designed to identify students in crisis and deliver the help they need. Only one in three people who die by suicide are known to mental health services in the UK, emphasising the importance of spotting early warning signs.
The university already analyses student data to flag potential mental health issues, such as patterns in grades, lecture attendance records, library usage, and how often students log on to virtual learning environments. This funding will allow researchers to develop and test additional data points to help students in difficulty more effectively.
In other projects funded today:
the University of the West of England, Bristol are leading a project to understand and advance the impact of partnership working between higher education and the NHS at both a regional and national level to improve mental health support for students
work led by the University of Lincoln will focus on supporting students through the transition from school to university – the first year at university a time of additional vulnerability for students
the University of Nottingham will address the specific mental health needs of international students
Keele University will develop a 'whole community' approach to mental health and wellbeing for students by developing links with local authorities, police and NHS providers.
Grants were also awarded to projects led by:
Newcastle University
University of Derby
University of Liverpool
University of Birmingham
University of Sussex.
The programme covers 67 different universities, colleges and other organisations – including NHS, police and charities – across the ten projects.
The proportion of full-time UK undergraduate students reporting mental health concerns when they enter higher education has more than doubled over the last five years. Once they arrive, students face many new pressures. According to a recent poll, over 87 per cent of students said they struggle with feelings of anxiety, and one in three experienced a serious psychological issue which required professional help.
Data published by the OfS shows that full-time students with a declared mental health condition are more likely to drop out, and less likely to achieve a first or 2:1 degree or secure good jobs after graduation.
Nicola Dandridge, chief executive of the Office for Students, said:
'Whenever I talk to students, improving mental health support is consistently raised as a priority. Universities and colleges are responding to the problem, but in too many cases students are having their experience of higher education blighted by mental ill-health. For many of these students, there is much more that we can do. Taking preventative action to promote good mental health is critical, as is taking a whole institution approach and involving students in developing solutions. In addition, the earlier we can identify issues developing, the more effectively we can give the vital support that is needed.

'We know that many complex factors impact on students' mental health and wellbeing, so addressing mental ill health is always going to be challenging. But universities and colleges are uniquely placed to rise to that challenge: through the expertise of their staff, insights from their own students, and their ability to bring groups and other organisations together to tackle complex problems in partnership.

'The OfS is funding these new and innovative projects in universities and colleges across the country in order to incentivise the change that is needed. We will be reviewing the progress of each project through a comprehensive evaluation strategy to understand effective practice, and will be sharing the outcomes widely so that students everywhere can benefit from the work being done.'
All the projects were successful entrants to an OfS funding competition launched last year. Each was selected for developing innovative and strategic methods which have the potential to be shared across the sector.
See details of the funded projects
For further information contact Richard Foord on 0117 905 7676 or [email protected]
Notes
The Office for Students (OfS) is the independent regulator for higher education in England. Our aim is to ensure that every student, whatever their background, has a fulfilling experience of higher education that enriches their lives and careers.
Office for Students Challenge Competitions are funding competitions designed to respond to issues affecting students in which clear benefits would be derived from targeted funding intervention. The projects we fund through these competitions will address issues where we can incentivise the sector and strategic partners (such as employers) to secure the best outcomes for students and address important challenges with self-sustaining solutions.
The ten projects take diverse approaches to tackling student mental health issues and are collaborating with a range of partners including other higher education providers, NHS services, the police, and mental health charities. All will address one or more of the following areas:

- Transitions – for all types of students, whether from school or college to higher education, or from there into postgraduate study or employment

- Early intervention – by providing new forms of mental health awareness training to staff and students; or using data to improve or enhance interventions

- Improving support – for example by developing links between university or college-level support services and those of local primary care and mental health services.


See details of the successful projects.
Katie Tyrrell, a PhD student and member of the Challenge Competition expert review panel, has written a blog exploring her personal experiences of mental health, and the impact that this funding will have.
In the latest year of HESA data (2017-18) 3.5 per cent of first-year, full-time undergraduate students had a declared mental health condition – up from 1.4 per cent in 2013-14.
Bids were considered from 48 lead institutions with 10 projects successfully awarded funding.
Office for Students data shows that:

- 86.8 per cent of full-time students with a declared mental health condition progress into their second year of study, compared to 90.3 per cent of full-time students with no known disability. This represents a gap of 3.5 percentage points.

- 77.3 per cent of full-time students with a declared mental health condition achieve a first or 2:1 degree classification, compared to 78.7 per cent of full-time students with no known disability. This represents a gap of 1.4 percentage points.

- 69.2 per cent of full-time students with a declared mental health condition go on to secure higher level employment or enter post-graduate study, compared to 73.3 per cent of full-time students with no known disability. This represents a gap of 4.1 percentage points.