PhD student Katie Tyrrell, a member of the OfS mental health Challenge Competition panel, talks about her personal and academic experience of mental ill-health.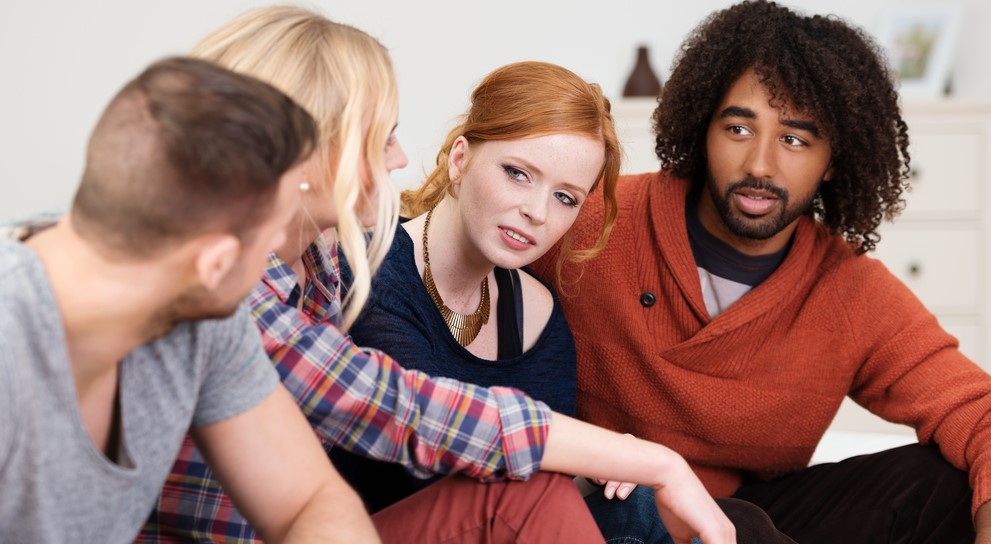 When I was 19 years old, I moved away from a small town, and was sprung into a cosmopolitan city university environment with a sea of students from across the country. It was a time of adventure, academic challenge and, for me, anxiety.
Throughout my time as an undergraduate, I had ups and downs, like most: from living at home during my first year, which led to feelings of isolation and a lack of belonging; to constantly comparing myself with my peers; crippling imposter syndrome; and panicking about what my life would be like when I ultimately graduated. I struggled through my Masters' degree, commuting from home to a different city, living with and supporting my father who was battling with severe depression.
It wasn't until a lecturer finally approached me and asked if everything was OK that I realised I had been struggling on and off with bouts of mental ill-health for years. These had blistered painfully under the surface of my positive exterior and had increased since the start of university. From this, it became clear to me that university staff and academics with an understanding of mental ill-health and how to respond could make all the difference. Not only this, but increasing awareness of available services throughout the student journey, and embedding the importance of mental health and wellbeing across the university environment, may have enabled me to seek help sooner. 
Without a culture change across the higher education sector, a reduction in stigma surrounding mental ill-health, preventative solutions and adequate, systematic and timely support for students, others will inevitably face similar challenges. Now is definitely the time for change.
The here and now
I am currently a PhD student, studying student relationships in higher education and working full-time as a research associate at the University of Suffolk. I decided to proceed with academia because I wanted to research, evaluate and build an evidence base to support the design and delivery of effective interventions and to investigate online behaviours, wellbeing and mental ill-health.
I also unfortunately had first-hand experience of the devastating consequences of mental ill-health, as my father sadly took his own life, and I wanted to contribute toward a change in attitudes towards stigma and shame.
During the first year of my PhD, I joined SMaRteN, a research network funded by UKRI, led by King's College London, focusing on Student Mental Health in Higher Education, as a student researcher. It was from here that I became involved in conversations surrounding the role of higher education institutions in supporting the welfare of students. This in turn led to my involvement in the OfS's challenge competition.
Student mental health: Developing a step change  
The OfS challenge competition seeks to improve student mental health by encouraging universities to develop innovative projects to tackle student mental ill-health and improve wellbeing. The funding call is an important one, as it challenges universities to work collaboratively with other institutions and external organisations, as well as going above and beyond the everyday services available.
Student voice
To me, the most positive aspect of the successful projects is their focus on student voices. Involving students is key to building successful and sustainable projects, as understanding current lived experienced is central to identifying what might work, and in what context. With co-production featuring across multiple projects, I am confident that preventative programmes, technological approaches and further research to develop understanding of support in education will have positive outcomes for students.
Building partnerships
Partnership working was also an important aspect of many applications, in particular the need to encourage effective signposting and collaboration between higher education institutions and NHS services. For me, having a smooth and effortless transition to NHS support whilst studying for my Masters' degree was a pivotal moment, and one which I know is not necessarily experienced by others. Projects which focus on bridging this gap between higher education and mental health and wellbeing services will inevitably help many students to access the help they need and deserve.
Developing knowledge
Something which has been discussed within my own research with students and their perceptions of university responses is that there is no 'one-size-fits-all' approach to mental health. The variety of OfS funded projects will help create a better understanding of what it might mean to provide a safe and supportive environment, encouraging cultural change, whole university approaches, and the nuances and distinctiveness of student mental health.
I look forward to seeing the progress made across all the successful challenge competition projects, and the continuing conversation as to how we can best support students to flourish, progress and succeed throughout their university journey and beyond.
Katie Tyrrell is a Research Associate at the University of Suffolk and was a member of the Challenge Competition expert panel.