The Office for Students' (OfS's) Director for Fair Access and Participation, Chris Millward, and president of Universities UK, Professor Steve West, introduce new resources to support universities and colleges in their suicide prevention work.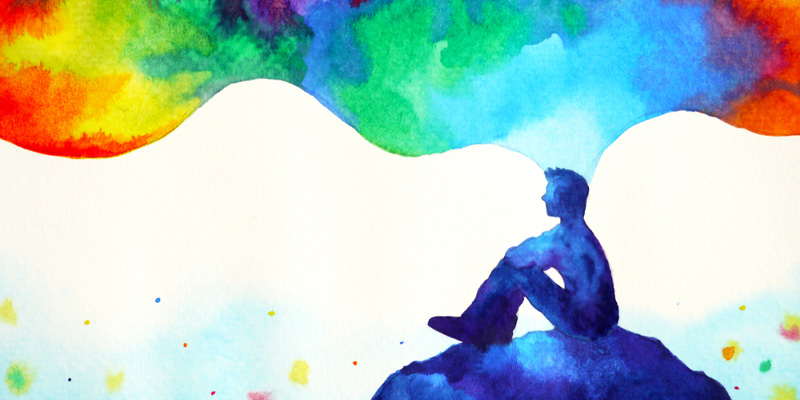 The death of a student by suicide is devastating for family and friends and can have a profound effect on the whole university or college community.
This is why the Minister of State for Universities, Michelle Donelan, and Steve on behalf of Universities UK, co-hosted a roundtable in June 2021 on suicide prevention in the higher education sector.
Bringing together government departments, sector bodies, charities, higher education providers and several bereaved family members, the aim was to stimulate discussion between people with the experience and expertise to understand the issue and to identify how best to support suicide prevention in the future.
The Minister was clear that she expected all higher education providers to have suicide prevention strategies in place. To support these activities, the OfS has drawn together a range of practical resources with support from staff across the sector, together with expert organisations.
Supporting students who may be at risk is a priority issue for the higher education sector. We know that providers are devoting increasing resources and expertise to support the mental health of students with a range of providers engaging with local and regional suicide prevention action plans in driving this important area. Our collective ambition must be to eliminate all avoidable deaths from suicide.
Effective practice for providers
With investment from the OfS, the Suicide-Safer Universities guidance was developed by Universities UK and Papyrus, a national charity dedicated to the prevention of young suicide, and published in 2018.
This guidance has supported higher education providers in considering how to develop effective and evidence-based suicide prevention, intervention and support for the bereaved and has been widely adopted since its launch.
Universities and colleges across the country have been developing their own suicide prevention strategies, deciding what is appropriate for their student demographics and contexts. These must be kept under constant review and added to as learning and practice evolves.
Today the OfS has published a topic briefing, which explores this issue; drawing out some of the key advice from the Suicide Safer Universities guidance, bringing together a range of resources, and presenting examples from providers detailing how they have developed their approaches to suicide prevention.
We call on universities and colleges to draw on these practical examples and guidance to improve their approaches. The guidance and examples demonstrate the critical role of senior leaders in making this a strategic priority within universities and colleges.
They also suggest that effective suicide prevention strategies should be developed with experts and clinicians using evidence-based interventions and approaches. They are likely to involve departments from across the university or college including support services, academic departments, accommodation, security and other student-facing roles.
Linking with local organisations
The examples also highlight the benefits of working with the local community, including involvement in regional suicide prevention networks and community response groups.
This often involves universities and colleges working with local authorities, public health leads, police, NHS and health providers, and charities to identify where there could be gaps in services that may result in students not having clear support pathways. Also measures to share practice, discuss challenges, identify potential risks and explore collaborative approaches.
After the tragedy of a suicide, it is important to openly engage and systematically review what happened with all relevant individuals (including bereaved family and friends) and organisations, both within higher education providers and the wider community.
This is crucial to ensure scrutiny of the lessons learned, what else might have been done and to thoroughly review policies and procedures and take action to address areas that can be improved.
Involving students in strategy development
Students' involvement in developing suicide prevention strategies also features in the examples. This can mean working with students' unions and representatives or student co-creators and bereaved family members to produce materials and resources to support their peers. Working with clinician and experts, and with the right support and training, their crucial perspectives and insights can help ensure the relevance of the strategies.
We urge everyone working and studying in higher education to read the advice set out in the topic briefing and consider whether the approaches outlined in the examples may work effectively in their own university or college.
The OfS aims to add to these and welcomes further submissions from higher education providers and student representatives who have developed their own strategies, particularly those able to present an approach from a different context.
Read the suicide prevention topic briefing