Student fees and public money fund higher education providers, but what should students and taxpayers get in return?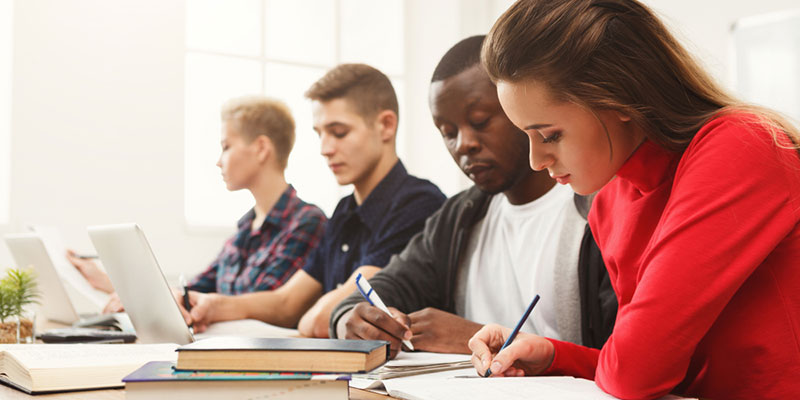 This question underpins a number of concerns that have been raised by commentators and policy-makers. The phrase 'value for money' is used often but not always clearly.
We hope to bring some clarity to these discussions by publishing the Office for Students' value for money strategy today. This explains what we mean by 'value for money'. It also sets out how we are going to achieve our ambition that higher education delivers value for money for students and taxpayers.
Who?
Students pay fees for their higher education, with many taking out substantial loans. They must also pay an opportunity cost – by committing to study for several years they usually miss out on the chance of earning money in a full-time job.
The public pay too. Taxpayers subsidise the loan system and their money is given directly to some higher education providers by the Office for Students (OfS) to support teaching.
So, that's the money side of the equation, with significant contributions from students, usually through the loan system, and taxpayers. But what about the value they receive?
Value for money for students
'I don't see what my tuition fees are being spent on'.
'The degree is good value because of the opportunities that are now open to you, but the process of getting the degree (the teaching) isn't always up to standard'.
'I don't yet feel confident that I'll be able to use my degree in a job after university'.
'One of the most important things to me is a good learning environment and an excellent library filled with good study spaces and resources. It just makes the academic experience at university so much better'.
This is just a small cross-section of the many comments we received from students last year when we commissioned our value for money survey (read more about what students said).
There is no doubt that higher education can be transformative, with the potential for lifelong benefits. But clearly different students have different ideas about what is of value.
Nevertheless, our research and that by others, tells us that some things are more important than others.
For example, over 90 per cent of respondents to our survey felt that the quality of teaching, assessment and feedback are very important in demonstrating value for money; 88 per cent said that seeing a breakdown of how fees are spent would be helpful; and 65 per cent said getting a job and earning more were important factors too. Prospective students also deserve good information about what to expect from their chosen provider.
Almost everything the OfS does seeks to ensure value for money for students, but we are prioritising the issues above. Our value for money strategy explains how we are addressing them.
We must be mindful of the autonomy of higher education providers. They choose their own mission, strategy and approach and it is not our place to tell them how to deliver for their students. But our regulation encourages them to respond to students' needs.
We will know how successful we are by asking students and graduates – our plan is to regularly poll students. Tracking students' perceptions of the value for money of their education will allow us to monitor progress without imposing our own definition on students.
Value for money for taxpayers
While the OfS is primarily concerned with students, we also want value for money for taxpayers. Higher education providers receive public money because they deliver broad social and economic benefits that go beyond those for the individual student. The strategy we are publishing today explains how we ensure this investment represents value for money.
In some areas the interests of students and taxpayers are aligned. For example, we aim to ensure positive employment outcomes for students – by doing so we are also securing the supply of graduates with skills and knowledge that benefit employers, public services and the wider economy.
As with students, taxpayers must also be able to see how their financial contribution is being spent by providers and understand the value it is delivering. We require providers to meet these obligations to be transparent. We also check that providers have the necessary governance arrangements for using public funds efficiently and effectively.
We recognise that there are public benefits that are not going to be achieved solely by providers responding to student choice. So, we use regulation and funding to support the government's social and economic priorities – such as access, participation and progression for underrepresented students.
Our value for money
Finally, the OfS itself must deliver value for money for those who fund it. We receive registration fees from providers and, in return, we aim to be an efficient and effective regulator – a well-managed organisation that avoids placing unnecessary burden on providers. Our value for money strategy outlines how we will achieve this and how we will report on our progress.
Read the value for money strategy