Susan Lapworth, the Office for Students' Director of Regulation, discusses the results of our recent poll to find out how students' teaching, learning and assessment were affected during the coronavirus lockdown.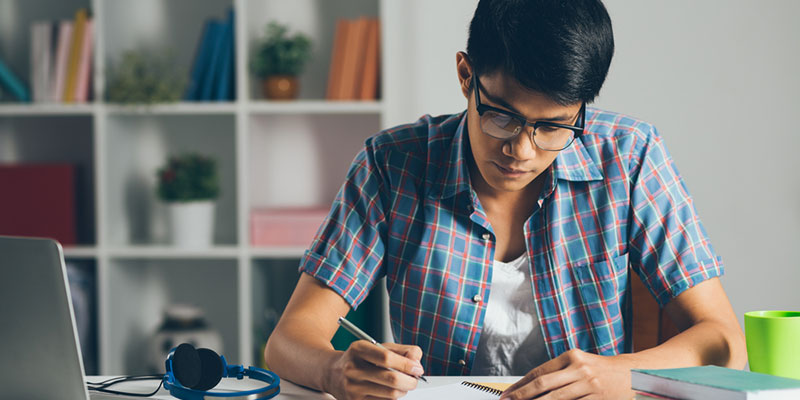 Over the last six months, the coronavirus (COVID-19) pandemic has caused widespread disruption to the higher education sector. Students have quickly had to become accustomed to new ways of studying while dealing with a huge amount of uncertainty about their future. Universities and colleges also continue to face unparalleled challenges and have responded to an urgent need to adapt teaching, assessment and student support services.
As the sector's regulator, we have sought to enable universities, colleges and other higher education providers to prioritise the protection of their students' interests by adjusting our regulatory requirements. This does not mean, however, that quality and standards can be overlooked or neglected. Our conditions of registration relating to quality and consumer protection have remained in place during the pandemic, and we have continued to expect all universities, colleges and other higher education providers registered with the Office for Students to:
make all reasonable efforts to enable students to complete their studies
reliably assess students' achievement
award qualifications securely
ensure that students are clear about how their courses will be delivered in the new academic year.
The guidance we have put in place during the pandemic is also clear that universities and colleges should pay particular attention to the needs of vulnerable students and communicate clearly and regularly about how teaching and assessment will be delivered.
It is important that we continue to monitor the impact of the pandemic so we can understand how providers are responding and how students have been affected. With this in mind, we have conducted a poll of 1,416 students to find out their views on how teaching, learning and assessment was affected during lockdown.
The majority of students taking part felt positively about communications with their university or college, with 68 and 60 per cent respectively agreeing that they could contact staff when necessary and that course changes were communicated effectively.
Our polling found that 51 per cent of students said that they were satisfied with the quality of their teaching during the pandemic, compared with 34 per cent who disagreed. We also gained some insight into students' preferences; remote learning in the form of live, interactive lectures was more likely to be associated with positive perceptions of teaching compared to uploaded slides or recorded lectures. There were indications that some students felt that this way of teaching suited their personal learning style better than face-to-face.
There was also a lot to learn from the 61 per cent who agreed that the approach to assessment had been made clear by their provider. Their responses mentioned the flexibility of online exams and the introduction by some universities of a 'no detriment' policy, where assessments can only improve or maintain a student's average grade as long as they pass a 40 per cent minimum.
Somewhat unsurprisingly, the polling results suggest a greater difficulty in providing a suitable alternative to practical elements of teaching and learning, with only a 34 per cent satisfaction rate with the delivery of practicals on students' courses. Some universities and colleges have found innovative and creative ways to overcome these issues, but the responses suggest that more could be done to support students where a substantial part of their course relies on practical or placement-based learning.
There is still uncertainty about the impact the pandemic will have on higher education in the new academic year and beyond. Future public health measures and restrictions such as local lockdowns may affect providers' ability to deliver courses as they would wish. And, of course, the development of high quality digital and remote delivery of higher education is important in normal times too.
This polling data helps us and others better understand students' experiences of the early stages of the pandemic, which can then inform our focus for the future and ensure we are targeting our engagement with providers in the right areas. Looking forward, student feedback will be more valuable than ever in understanding students' perspectives about what is working well and where providers might need to focus further attention.
Read more about the polling data