As we develop our next set of proposals for regulating quality and standards, director of regulation Susan Lapworth explains what to expect, and sets out the action we're already taking to maintain the high-quality courses and rigorous standards that students expect and deserve.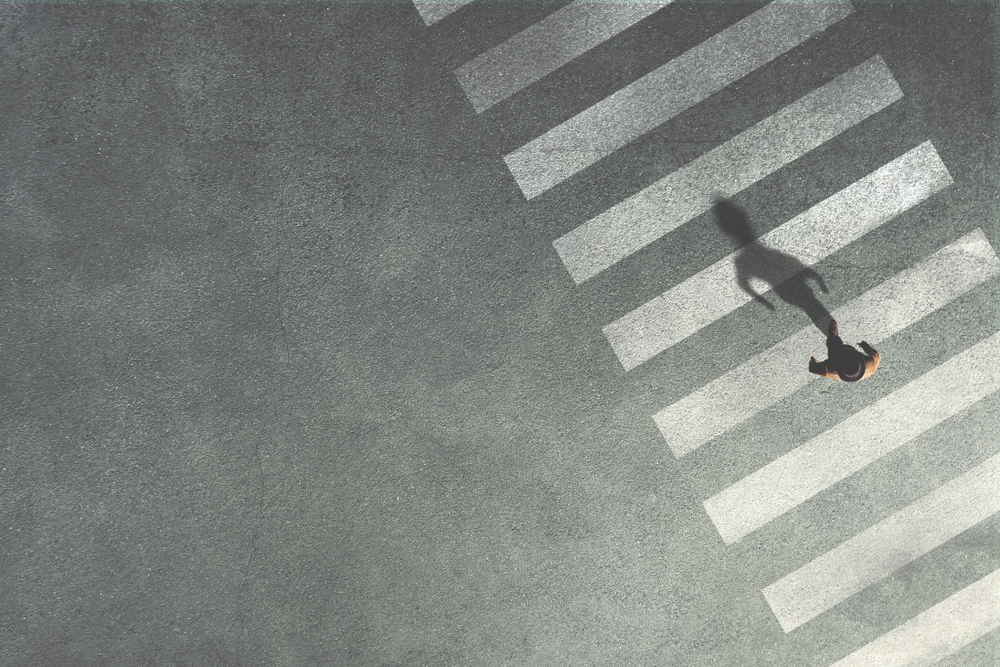 We know that English universities and colleges generally have an excellent reputation for high-quality courses and rigorous standards. We also know that's not the whole picture: there are still too many pockets of poor provision and higher education providers that don't give their students a good deal.
It's only right that a regulator like the OfS stays out of the way for those providers that do deliver high-quality courses. They should be left to continue to innovate and provide an outstanding academic experience for their students.
It is equally important that a regulator steps in where students are being let down by poor teaching or courses that don't deliver on their promise. That's our approach: intervening where quality and standards are poor or where they deteriorate, while leaving providers that deliver well to continue to do so.
We act to make sure that all students from all backgrounds are enabled to go on to fulfilling lives and careers with qualifications that stand the test of time.
Our interest isn't limited to those studying in England – it includes those studying outside the UK through an English provider registered with us. Nor is it limited to those on traditional undergraduate degrees – we regulate other courses such as research degrees, higher technical qualifications and degree apprenticeships too. And as government policy develops, students studying in modular and flexible ways, taking advantage of the future Lifelong Loan Entitlement, will also continue to have regulatory protection.
With the size and shape of higher education in England changing, it is right that we continue to develop and evolve our approach to regulating quality and standards so that no student, regardless of what, where or how they study, signs up to a course that does not meet our minimum requirements.
Quality and standards for the future
Many of you will have read and responded to our initial consultation, which set out broad principles for our future approach to regulating quality and standards. We received a rich set of comments from a range of respondents, including registered providers, students and student groups, and professional and sector bodies.
We continue to consider these and, over the course of this year, we will publish more detailed proposals for consultation on our conditions of registration for quality and standards, and on the future of the Teaching Excellence and Student Outcomes Framework (TEF). Here's what to expect in the coming months:
High-quality courses and reliable standards: In July, building on the responses to our initial consultation, we will consult on a set of revised quality and standards conditions (revisions to Conditions B1, B2, B4 and B5 in our regulatory framework) that relate to students' academic experience, the resources and support they need to succeed, rigorous assessment practices, and reliable standards.
Student outcomes: Later in the year – probably in November – we will consult in more detail on a revised approach to regulating student outcomes (Condition B3). We received extensive comments on this in our initial consultation and this further consultation will set out our proposed approach to setting minimum numerical baselines, how we will assess providers in relation to those baselines, and how we will take each provider's context into account.
The new TEF framework: The TEF is an integral part of the OfS's approach to quality, incentivising and rewarding excellence above the minimum requirements contained in our conditions of registration. Building on the Pearce review and the OfS subject pilots, in July we will publish an update on the development of our proposals alongside our consultation on revised quality and standards conditions. We will then consult on a proposed new framework for TEF at the same time as the consultation on student outcomes. The two consultations will draw on a shared set of proposed indicators, which universities, colleges, students and others can consider as part of the consultation process. We are writing later today to providers with TEF awards due to expire this summer, to confirm that their awards will be extended until 2023, and those without an award will be invited to apply for a provisional award to cover the period before the next TEF exercise.
Quality and standards now
Our consultations are intended to build a strong foundation for the future regulation of quality and standards. But in the meantime, we continue to act where necessary. This is particularly important as the impact of the coronavirus pandemic continues to be felt.
Over the course of the pandemic our focus has been on students' needs – making sure that courses remain above our minimum requirements, and that students' consumer rights are adequately protected. Where issues have been identified – either through our meetings and discussions with providers, or through notifications sent to us by students or members of the public – we've generally been able to work with vice-chancellors and principals so that quick action is taken to resolve areas of concern.
For the most part, working directly with providers in this way has meant that our concerns, for example about communication with students over expected assessment processes, or about the quality of course delivery, have been dealt with quickly and efficiently without the need for more formal or significant intervention.
That said, we continue to use our statutory powers to investigate a small number of cases where students have reported that they didn't get the education they were promised during the pandemic. This means that students can be assured that their interests are protected and that we will continue to follow up on their concerns when it is appropriate. We're also paying attention to the promises providers are making about how they plan to deliver courses at the start of the next academic year: we expect them to set out the approach they would take in different scenarios, rather than assuming that all delivery will be online.
Assessing assessment
As we continue to consult on our future approach to regulating quality and standards, we are also looking at assessment practices across the sector in more detail. Rigorous assessment practices are essential if students' qualifications are to stand the test of time.
We were concerned to see reports in the press in recent months suggesting that some universities and colleges may have adopted policies that disregard poor spelling, punctuation and grammar when students' work is assessed. We don't accept that standards should be reduced for particular groups of students and we have not called for – and nor do we back – policies like these. We know that universities are looking at various ways of reducing the unexplained gap in outcomes for some groups of students, but that should never result in a reduction in the academic rigour required for successful completion of a higher education course. We expect to announce further work in this area over the next few weeks.
Later in the year we will also look again at numbers and patterns of classifications awarded to students on undergraduate degree courses. We expect the impact of the pandemic to be visible in our next annual data analysis, to be published in the autumn. But we remain concerned about the longer-term trend of increases in classifications, and we plan further investigation to identify the factors that may explain the currently 'unexplained' increases.
Finally, over the next month we'll be setting out our approach to combating the malign effects of essay mills, which have a significant impact on students and are a threat to academic standards.
We are determined to develop a robust, future-proof approach to regulating quality and standards that means all students – whatever their background, wherever they are studying – receive a high-quality education that meets rigorous academic standards. In the meantime, we will continue to follow the evidence and to intervene where quality or standards are at risk.