As the National Student Survey approaches its 15th year, there are plans for taking an in-depth look at its impact to date and outlining proposals for the biggest overhaul since its introduction.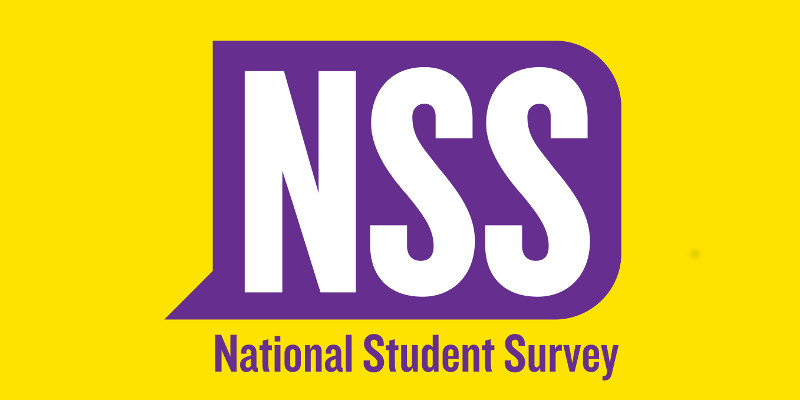 The National Student Survey (NSS) is one of the largest student surveys in the world. It has been driving improvements in the academic student experience since its inception in 2005.
Over its lifetime, around four million students have completed the survey. Over 400 universities and colleges across the UK take part in it each year.
The NSS is managed by the OfS in partnership with the UK funding and regulatory bodies – the Department for the Economy in Northern Ireland, the Higher Education Funding Council for Wales, and the Scottish Funding Council. It provides information for prospective students and for higher education providers in their work to support a high-quality learning experience. It does this by gathering students' opinions on the quality of their courses. This helps to:
inform prospective students' choices
provide data that supports higher education providers in improving the student experience
support public accountability.
Results for the 2019 survey show a small increase in overall student satisfaction across the UK from the previous year, from 83 to 84 per cent. In England, 83 per cent of students were satisfied with the quality of their course – the same percentage as in 2018. Satisfaction levels vary between different courses and universities: in England, overall satisfaction ranged from 73 per cent to 91 per cent.
Reflecting
In the next few months, detailed analysis of recent trends will be published: areas for which levels of satisfaction have increased, and where the survey results indicate that more work needs to be done to improve students' experience. We will also be looking at some of the key themes emerging from the student comment sections, which offer respondents the opportunity to comment on an open-ended question.
Some years ago the NSS was reviewed and retested with students and the sector. This led, among other things, to the inclusion of new questions in 2017, including on the student voice and learning community. There were also recommendations for further future revisions including expanding the survey population.
Refreshing
We're now picking up on these recommendations as part of a wider overhaul of the NSS – the biggest since its introduction. Here's a flavour of the sorts of things we'll be looking at…
The NSS has played, and continues to play, an important role in helping to improve the student experience at individual universities and colleges. It has also been influential at national level. For example, it has highlighted the need for improvement in particular areas, such as assessment and feedback. It has also become an important part of the evidence used in Teaching Excellence and Student Outcomes Framework (TEF).
Like all such surveys, however, the NSS has its limitations. It only surveys final year undergraduate students: those on shorter courses, or in other years, are currently excluded.
The survey also has its critics. There have been mixed views about its role in the TEF, with some querying whether NSS provides a proxy for teaching quality, and others disappointed that it doesn't carry enough weight in the TEF. Some have questioned the design of the survey – for example, its use of a five point 'Likert' scale. Others have queried its timing. Students are asked to complete it at a stage in their final year when many will be doing their assessments.
'You said, we did'
This phrase is often used by providers to let students know how they are acting on NSS feedback. We'll also be listening to and actively engaging with students, universities and colleges, sector bodies, and other stakeholders across the UK in the course of this review. We're still finalising its scope and content, but it will include:
Plans to pilot an expanded survey for all undergraduates – not just those in their final year, as at present – phased over the next two years. Expanding the NSS in this way will give a voice to all students and will provide a much richer picture of the student academic experience.
Comprehensive review and testing of the survey questions (and scales) to ensure they remain fit for purpose, making changes where appropriate.
Plans to explore new survey questions around student mental health and wellbeing provision – something we are hearing strongly from students they wish to see.
There will be opportunities for you to have your say in the course of a consultation to be launched in spring 2020. More detail on the consultation will follow later this year.
We want you to help us to shape the NSS for the future so that it remains robust, relevant, and reflective of the needs of students.