Students in the UK are more satisfied with their courses, according to this year's National Student Survey (NSS). However, many universities and colleges still have plenty of room to improve, the Office for Students (OfS) has said.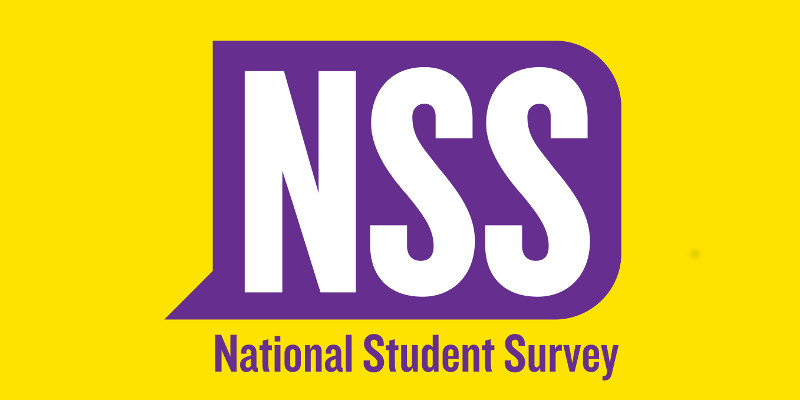 Overall 84 per cent of the 330,000 students in the UK who responded to the survey were satisfied with the quality of their course – rising from 83 per cent last year.
In England, 83 per cent of students were satisfied with the quality of their course – the same percentage as in 2018.
Satisfaction levels vary between different courses and universities. In England, overall satisfaction ranged from 73 per cent to 91 per cent (see note 4). The results for each university, college and other higher education providers can be viewed using data visualisations, produced by the OfS for the first time this year.
Despite improvements in recent years, students are still reporting lower rates of satisfaction with the assessment and feedback on their courses compared to other areas covered by the survey. Among full-time students in England:
72 per cent agreed that the criteria used in marking was clear
72 per cent agreed that marking and assessment was fair
74 per cent said they received timely feedback on their work
The survey also identified lower scores when students judged how much their own views were listened to by staff.
76 per cent agreed that staff value students' views and opinions about their course
62 per cent thought it was clear how students' feedback on the course had been acted on
69 per cent agreed they feel part of a community of staff and students
Students report being happier overall with teaching, learning resources and academic support, though levels of satisfaction vary between courses and universities. For example, 89 per cent agreed that staff are good at explaining things and 87 per cent said that library resources supported their learning well.
The NSS, carried out by the Office for Students on behalf of the UK funding and regulatory bodies, is one of the biggest student surveys in the world which, this year, captured the views of over 330,000 students across the UK. 72 per cent of eligible students from 403 universities, colleges and private providers took part.
The results of the survey are used by universities, colleges, and student unions to drive improvements across multiple areas of students' academic experience.
The data will be published on the Unistats website at a later date, providing valuable evidence to inform potential students' choices about where and what to study.
Nicola Dandridge, chief executive of the Office for Students, said:
'It is good news that overall satisfaction with higher education courses remains high this year. But this survey also shows that not every student is getting the positive experience they deserve.

'There is still work for universities and colleges to do to ensure that students are provided with clear marking criteria and constructive feedback – key factors in enabling students to reach their potential. Higher education can be a life-changing opportunity for students, but universities and colleges must listen to what students are telling them and make improvements where needed.

'We will continue to develop the National Student Survey, ensuring it remains an invaluable tool for capturing student opinion and driving improvements across the sector – both for the benefit of current students and generations to come.'
Universities Minister Chris Skidmore said:
'We know the quality of teaching and assessment is a huge factor in a student's experience of university and whether they feel they're getting value for money.

'I am delighted to see more students are satisfied with their university course and the quality of teaching they receive, however these results show that there is further to go to ensure every student has a positive academic experience. We have a world-leading university sector but we must not get complacent.

'It's important that students benefit from high-quality courses which give them the best chance of a successful career. That is why we introduced the Teaching Excellence and Student Outcomes Framework (TEF) to hold providers to account for the quality of their teaching, learning environment and graduate outcomes.'
For further information contact Richard Foord on 0117 905 7676 or [email protected]
Notes
The Office for Students is a producer of official statistics and follows the Code of Practice for Statistics 
The NSS covers mainly final-year undergraduates studying for higher education qualifications at UK higher education providers and at further education colleges in England, Northern Ireland and Wales. The survey is funded by the four UK higher education regulatory/funding bodies (the Office for Students, the Scottish Funding Council, the Higher Education Funding Council for Wales and the Department for Economy Northern Ireland), and Health Education England.
The range of the highest and lowest performing providers on overall course satisfaction is calculated using the 10th and 90th percentile in order to discount outliers. Providers with very small numbers of respondents (less than 50) have been excluded, as their results are subject to a greater degree of uncertainty.
The threshold for publication at provider level is that at least 10 students must have responded, and that these should represent at least half the students eligible to participate. A small number of providers did not secure the response rate necessary for their data to be published at provider level.
Provider level responses for all 27 questions has been benchmarked. Benchmarking is used to make comparisons more reliable by adjusting for factors that are known to influence the item being measured. For NSS, these factors include subject of study, age, gender, ethnicity, disability and mode of study.
In the results described above, agreement with a statement is taken to apply to those who responded that they 'definitely' or 'mostly' agreed with the statement.