The University of Michigan has a 'no excuses' approach to ensuring that talented students from challenging backgrounds have the opportunity to succeed in higher education.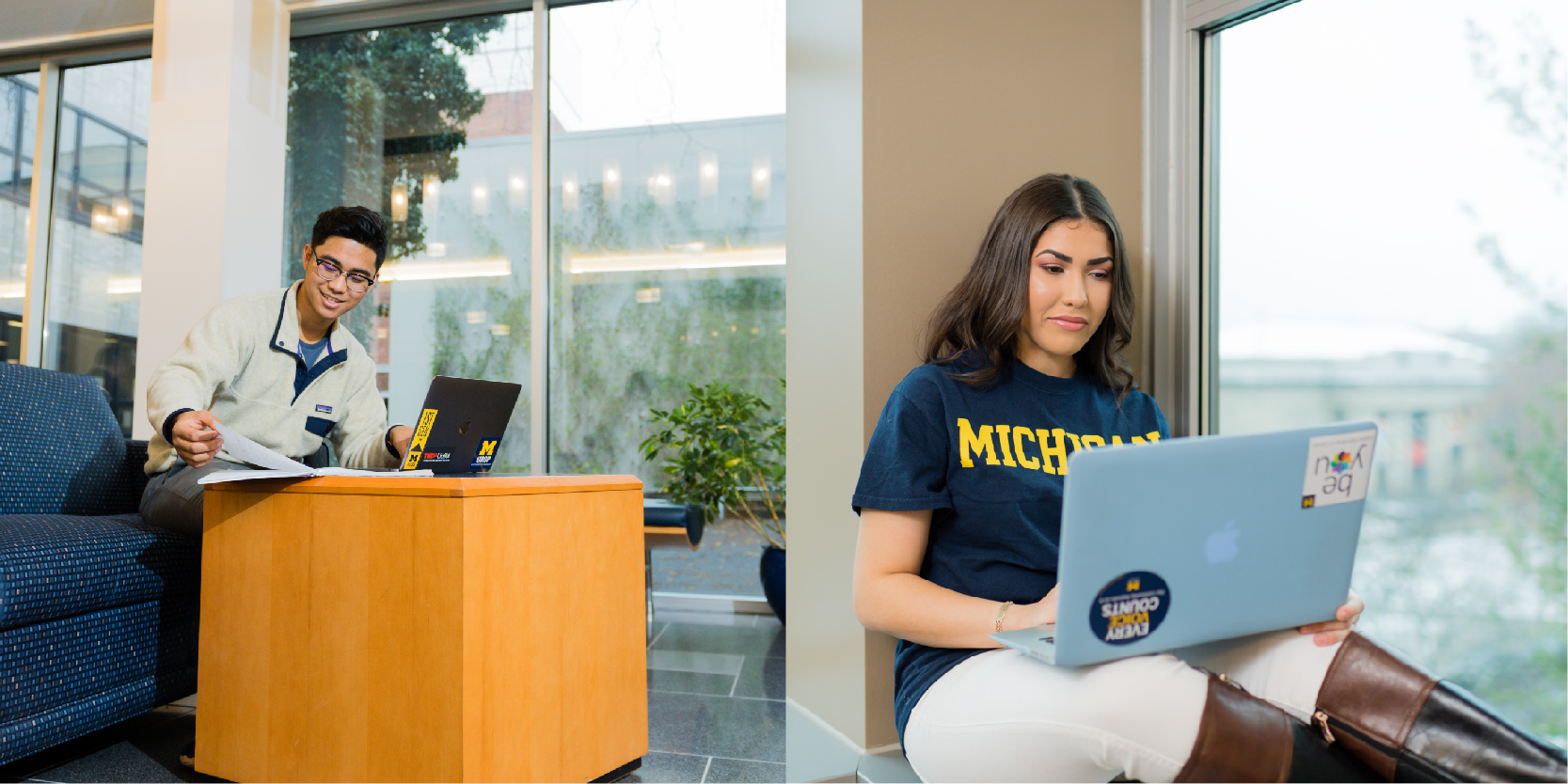 As an African-American woman from a rural working-class town in Texas, where very few young people went to college, the odds that I would someday be giving a keynote address to an English higher education audience were long – very long.
My parents grew up in the civil rights era, and went to segregated high schools. My father joined the military and attended some college, and my mother went to what was historically a black university.
Their discipline and high expectations meant that I was one of the few who did go on to further study. With some luck, and a lot of sheer will and fortitude, my destiny took a different path. So the work I do on fair access is personally as well as professionally important to me.
It's not just about merit and determination….
The hard truth is that no matter how strong a student's merit and determination, their aspirations may be stymied. Through no fault of their own, many talented young people are not always able to go to college or university.
The US higher education system is too often encumbered by the status quo. Its roots in serving only the privileged among us run deep.
At the University of Michigan we're trying to do something about that.
Developing future leaders and citizens
Our aim is to develop leaders and citizens who will challenge the present and enrich the future. We know these leaders could come from anywhere, given the right preparation, encouragement and information about college.  
Our president often says that talent is everywhere, but opportunity most certainly is not. We work tirelessly to recruit the most promising students from low income homes and under-resourced schools. Making that match is as much on us as it is on them.
The challenge for us is that we have an embarrassment of riches but are not necessarily meeting our goals. Admission to Michigan is highly competitive, with 65,000 applications this year for a freshman class of 6,682. Many of these applicants come from families with generations of history on our campus and high expectations that their children will be admitted.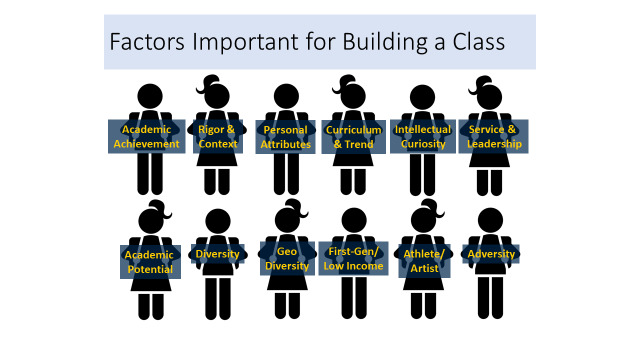 Diversity for public good
We know we cannot be academically excellent or meet our mission to advance knowledge and serve the public good without a diverse student population. Exposure to a wider range of people and ideas strengthens higher education.
I mean diversity in every sense of the word – ethnic, racial, gender, religious, cultural, sexual orientation and geographic. Diversity of thought and interests. Diversity of family income. There is great variation among our applicants' personal circumstances.
To that end, we look at prospective students in the whole person. We look beyond test scores to recruit the most dynamic and varied group of students possible to contribute to our campus life.  
But too often, these students count themselves out of the running. In some high schools no one even thinks about their students going to the University of Michigan because they can't recall a student ever going there.
Working with schools
To truly transform students' opportunities we need to connect with them early in their educational journey:
Students in our Wolverine Pathways program commit to weekend and summer coursework and programming in middle school and high school. Those who successfully complete the program and are admitted to Michigan receive four years' free tuition.
Our Urban School initiative partners with community-based organizations to engage promising low-income students.
As a member of the Coalition for College Access, we commit with 140 other institutions to assist lower income, under-resourced and first generation college students. We provide responsible financial aid and support their success in college and beyond.
Support on campus
Students from low income or first generation backgrounds often need support to help them navigate an environment that is second nature for some of their peers.
At Michigan, we keep in close touch with these students to understand how they're making sense of their academic and social experiences. A number express feelings of academic insecurity and lack of trust and faith and social validation.
We've facilitated academic and faculty staff mentoring and coaching and set up a student task force to understand and address the barriers and constraints that low income students face.
Still room for improvement
The Supreme Court has upheld the principle of educational diversity. This recognises the crucial importance of creating a classroom and campus environment that reflects and respects diversity, and prepares future community, national and global leaders for their work in the wider world.  
Selective universities need to look at what other universities are doing to help their student from challenging backgrounds thrive, and apply their best practice to their own institutions.
We're getting better at this, but there is still more to do. Our membership of the American Talent Initiative (ATI) requires us to be more accountable and measurable with our access and affordability goals. This is the benefit of the public call to collective action.
At the University of Michigan we have adopted a 'no excuses' culture. This work is too important to let slip: it needs unwavering focus and commitment.
Dr Kedra Ishop spoke at the OfS's spring 2019 Insight event on fairer access and participation about her work on contextual admissions in the United States.