Professor Liz Johnson shares her experience of supporting return-to-study learners.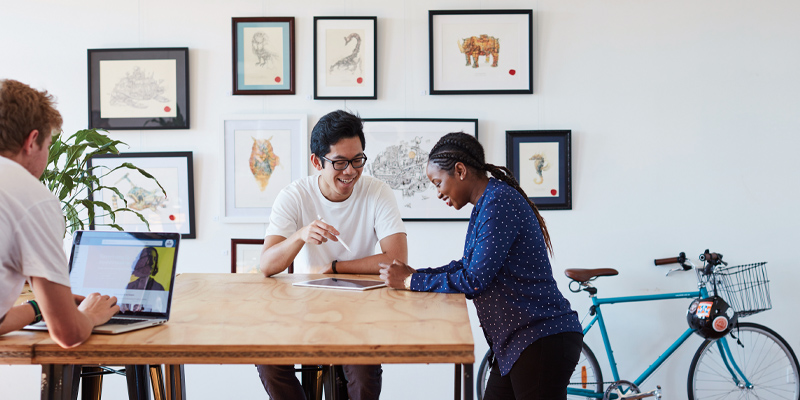 Deakin University in southern-eastern Australia is a dual mode institution, providing study online for around 30 per cent of our students. At present, Deakin enrols well over 60,000 students each year with the large majority (over 70 per cent) enrolling at least two years after completing schooling.
Adult or return-to-study learners make up almost all of our online enrolments, are 60 per cent of our on-campus students and around 20 per cent of our undergraduates. These students are returning to study after an initial degree or career, and have carer and other responsibilities. They bring a wide range of experiences and backgrounds and have varying goals. To create conditions for success, institutions need to understand their learners and celebrate the diversity amongst them.
Common themes
Our return-to-study learners seek flexibility. They are generally juggling study with external commitments and are much more likely to choose online courses and part-time study that they can fit around work or care – noting that, in Australia, funding support for part-time study is generally pro rata. Because adult learners are managing considerable complexity, they need reliable information and plenty of forewarning for timetables, assessments, field trips or workplace learning. They often have less capacity to travel for study.
Return-to-study learners also seek value, with many giving up income to make space for study. The majority are looking for career advancement and will factor in value when making enrolment decisions. Like many students, they are conscious of the cost of study and often will choose enrolment that allows them to continue earning while they learn.
Adult learners bring variable levels of learning skills. Return-to-study learners who have completed prior study may already have developed their own effective approaches to learning. But, many need study skill support – just as much as those transitioning directly from school need to adjust to the increased independence expected in post-secondary education.
Any student moving into a new field needs to build confidence in 'how to learn' for that area and will benefit from opportunities to reflect on their learning. We can't assume that return-to-study learners are independent learners. Study support and orientation to study are crucial but need to be personalised, so learners can find what they need, when they need it.
At Deakin we have tackled these challenges by firstly building our shared understanding of the experience of our return-to-study learners and then applying it in co-ordinated action across the whole university. We used our online courses, which collectively form our Cloud Campus, as a lens since almost all these students are adult learners. Insight and action for Cloud learners has improved the experience for all Deakin learners.
Learning from the students
Our approach to understand our learners is multi-faceted. We have run in-depth studies of learner experience to understand the diversity of our learners, identify pain points and grow success. For example, we construct student journey maps as learners work their way through a trimester of study, recording student engagement, behaviours and attitudes. This work helps us to focus action where we can get most benefit.
We include adult learners in advisory and decision-making groups to bring in their experience directly. The important point here is to meet with the students on their terms, wherever possible. Adult and online learners often can't attend face-to-face meetings in the middle of the day so we had to find other ways of supporting participation. Focus and chat groups, feedback through academic support programmes and peer mentoring schemes are all important channels.
Co-ordinated action has embedded these insights into projects and continuous improvement across broad areas of student learning and experience – including advice and resources for teaching teams, co-creation with students, and iterative review of services.
To tackle specific pain points, our Cloud Campus team built strong relationships with operational teams to decide on small interventions and larger projects that would be of most value. Sometimes small changes can yield big results. For example, we instituted specific reporting on online students across all reporting categories. This was already in the university data but the reports made it visible and changed conversations and planning.
Making adult and online learners a specific priority made their experience everyone's business. Adopting a whole-of-university approach has helped to systematically address barriers across the student journey. Together, these strategies continue Deakin's commitment to enabling diverse learning.
Placing the student experience at the centre of our thinking also assists us to respond effectively to change, which is always a challenge – particularly at scale. Response to the COVID-19 global pandemic and the rise of alternative credentials is showing us again the importance of an inclusive mindset for all our learners.
Photo: courtesy of Deakin University
---
Professor Liz Johnson was a panel member at our recent Insight event, Lifelong options: Improving opportunities for adult learners, supporting local and national prosperity