Universities must build on recent progress to ensure that all students can feel and be safe on campus, the Office for Students has said.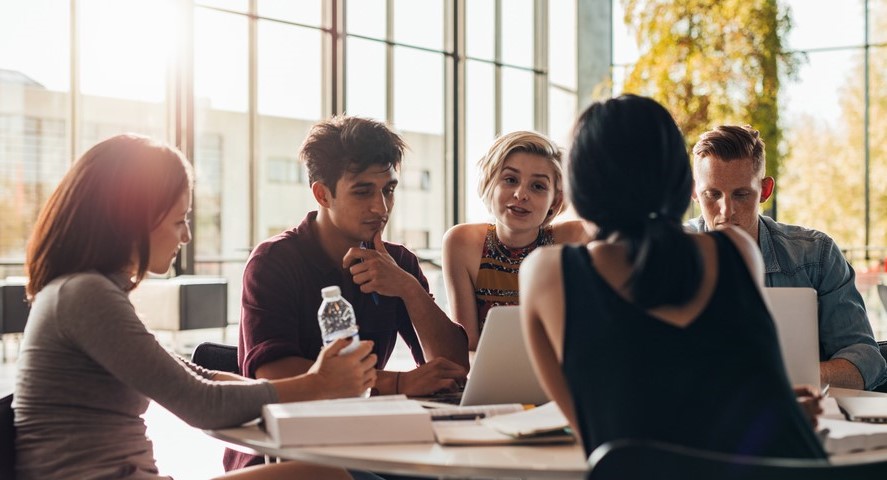 A new independent evaluation shows that good progress has been made in tackling sexual harassment and hate crime in English universities at those institutions awarded funding as part of a large-scale programme. The evaluation praises those projects which have actively engaged students, with 90 per cent of those universities and other higher education providers who received funding agreeing that student involvement had helped improve the projects. 
Data from surveys shows the scale of racial hate incidents and unwanted sexual behaviour in English universities and other higher education providers:
data from the NUS's No Place for Hate report found that 18 per cent of black, Asian, Chinese and mixed-raced students had experience of at least one racial hate incident during their studies
a survey of over 5,000 students for the sexual health charity Brook and the Dig-In database published earlier this year found that 56 per cent of students experienced unwanted sexual behaviour at university.
Speaking ahead of a national conference on protecting students from hate crime and harassment, Yvonne Hawkins, director of teaching excellence and student experience at the Office for Students, said:
'Students should be able to concentrate on their studies and enjoy their higher education experience free from the fear of harassment or assault. Shocking statistics show that, while many students have a positive experience of higher education, others are experiencing incidents of harassment or assault. This is simply unacceptable.

'This evaluation shows that welcome progress is being made, which must now be built upon. There are signs that students are more willing to report incidents, that specialist staff are in post to support students, and that students are being actively involved in the creation of initiatives to tackle these problems. This funding has made a real and lasting difference, and the Office for Students will continue to work with universities and colleges, student unions and others to ensure that all students from all backgrounds can be – and feel – safe on campus.'
The evaluation, carried out by Advance HE, looks at the impact of 108 projects awarded a total of £4.4 million since 2016 to tackle hate crime and sexual violence and harassment at a total of 84 universities and colleges. The evaluation reports:
an increase in the reporting of incidents and evidence of a reduction in tolerance of hate crime
the positive impact of hiring specialist staff to support students facing harassment or violence 
greater evidence of partnership working – with both students and external organisations - to tackle these issues.
Alison Johns, Chief Executive at Advance HE said:
'All students deserve to feel safe on or off campus, which is why we are pleased to be involved with Catalyst-funded projects as the independent evaluator.

'We welcome the findings of the report which help to address sexual misconduct, hate crime and online harassment. There is a clear need for continued senior leadership and governance to protect students and tackle this unacceptable anti-social behaviour both within higher education institutions and the sector as a whole.'
For further information contact Richard Foord on 0117 905 7676 or [email protected]
Notes
The Office for Students (OfS) is the independent regulator for higher education in England. Our aim is to ensure that every student, whatever their background, has a fulfilling experience of higher education that enriches their lives and careers.
Advance HE's thematic report and summative report have now been published, along with the OfS's summary overview. See the reports and the summary.
Examples of funded projects include:

- The University of Leicester conducted a student-led consultation which found the majority of students were not aware of what types of behaviours constitute hate crimes, how they could report incidents or how they could access support. Following suggestions from students, a short animated film was produced based upon real-life student experiences.

- Working with partners including Microsoft, the University of Suffolk sought to create a culture of digital civility by raising awareness of online risk and improving the safety of students who may have been affected by online harassment.

- The University of Bath's #NeverOK campaign seeks to support students, staff and visitors to challenge bullying and harassment. A new tool has been launched to make it easier to report incidents and the students' union has sought to create a culture of inclusivity throughout student societies, sports teams and across the student body.

- The University of Manchester is encouraging staff and students to be active bystanders, taking action should they witness inappropriate behaviour. The university has worked closely with students to produce materials for the campaign.


Further details on these, and other funded projects, are available on the student safety and wellbeing section of our website. In addition, many of the resources developed by the projects have been made available.