The Office for Students has warned universities and other higher education providers that indiscriminate use of unconditional offers is akin to pressure selling and could put them in breach of consumer law.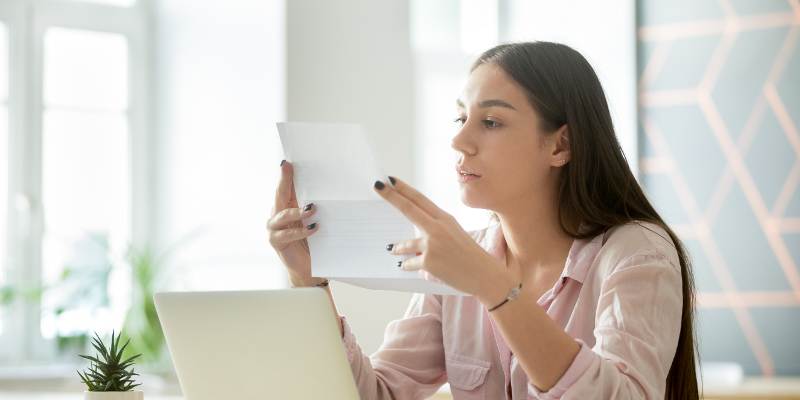 The warning comes as a new research paper, the first in the OfS's new series of Insight briefs on priority policy issues, details data on the steep rise in unconditional offer-making – where students are offered places regardless of their school attainment – and considers the impact of the practice on students' decision making, access to higher education and outcomes later life.
The paper looks at different kinds of unconditional offer, including those which guarantee an applicant a place with no conditions, and those which are made unconditional only if an applicant makes the offer their firm choice – so-called 'conditional unconditional' offers.
Commenting, Nicola Dandridge, chief executive of the OfS, said:
'We are concerned about the rapid rise in unconditional offers, particularly those with strings attached which are akin to pressure selling. It is plainly not in students' interests to push them to accept an offer that may not be their best option.

'Whatever admissions practices universities choose to use, they should clearly be encouraging students to make the decision that is right for them, and not the decision that best suits the university.

'If we identify cases where unconditional offers are having an obvious negative impact on students' choices or outcomes, we are of course prepared to intervene.'
The paper highlights that:
the number of offers with an unconditional component made to 18-year-olds has risen markedly from 3,000 in 2013 to 117,000 in 2018
these students were more than 30 times more likely to receive at least one such offer in 2018 compared to 2013
there were no 'conditional unconditional' offers detected in 2013, while over 66,000 were made to 18-year-olds in 2018
applicants who accept an unconditional offer are more likely to miss their predicted A-level grades by two or more grades
applicants from the areas with the lowest higher education participation rates are more likely to receive an unconditional offer because they are more likely to apply to the types of university that are making unconditional offers in greater numbers
unconditional offers are more common in some regions than others; the region with the highest proportion is the East of England, while the lowest numbers are in the North East.
Chris Millward, Director for Fair Access and Participation at the OfS, added:
'Our analysis suggests that more unconditional offers may be being made to students from underrepresented groups to meet the needs of universities rather than students. Our firm view is that conditional offers that take students' circumstances into account are a more effective way of achieving fair access.'
Nicola Dandridge concluded:
'This analysis throws up a wider question of whether the admissions system as a whole is serving students' interests in an era of intense competition between universities. On this question, the OfS will bring together a range of parties – including the Department for Education, UCAS, students, higher education providers, schools and employers ­– to consult on how the admissions system can best achieve the goal of providing every student with a fulfilling experience of higher education.'
For further information contact Aislinn Keogh on 0117 905 7676 or [email protected].
Read the new insight brief on unconditional offers
Notes
The Office for Students is the independent regulator for higher education in England. Our aim is to ensure that every student, whatever their background, has a fulfilling experience of higher education that enriches their lives and careers.
Our analysis follows from UCAS data including Chapter 3 of the 2018 end of cycle report, and the 2016 and 2018 reports on the impact of unconditional offers on A level attainment

.

The OfS Insight briefs give an overview of current issues and developments in higher education, drawing on the data, knowledge and understanding available to the OfS as the regulator for universities and colleges in England.
'Offers with an unconditional component' refers to all offers that are either openly unconditional or 'conditional unconditional' (regardless of whether they are selected as firm or not).
Patterns of unconditional offers vary by geography. In descending order:
| Region | Number of unconditional offers in 2017 | Proportion of all offers made by higher education providers in the region |
| --- | --- | --- |
| East of England | 3,600 | 9.6% |
| East Midlands | 8,300 | 8.2% |
| West Midlands | 7,200 | 7.4% |
| Yorkshire and the Humber | 7,300 | 6.6% |
| South East | 6,800 | 5.1% |
| North West | 5,300 | 4.4% |
| South West | 3,900 | 4.3% |
| London | 3,500 | 3.5% |
| North East | 1,400 | 2.8% |