Students are set to benefit from new partnerships to improve the design and delivery of mental health services for students.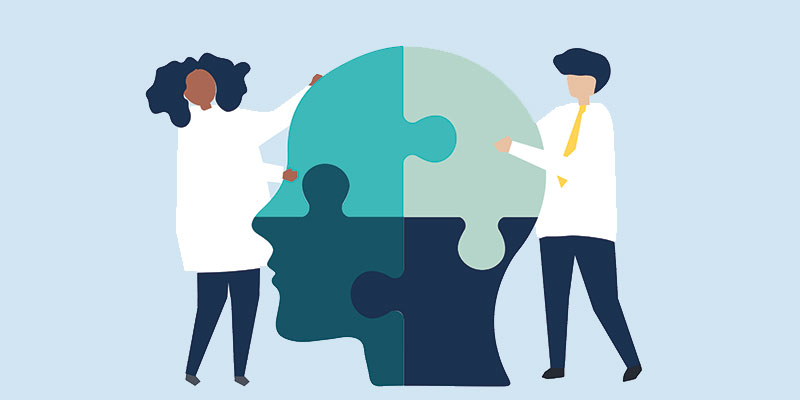 The Office for Students (OfS) set out earlier this year that it would be distributing £15 million to higher education providers in the 2022-23 academic year to fund student mental health support. As well as supporting student transitions, the funding will enable universities and colleges to develop effective joint working between their student support services and local NHS mental health services, to ensure students are referred quickly and appropriately.
Partnership working between universities and colleges and the NHS will improve the care of students experiencing poor mental health by ensuring a more joined up approach to the delivery of mental health support. This integration should bring together the appropriate skills, experience and expertise needed to meet students' needs to support their mental health, enhance the quality of their educational experience and their likelihood of success in the future.
The Office for Students has today published a suite of resources to support universities and colleges to develop their partnership working. These include toolkits, guides, case studies and online resources produced by the £14.5 million Mental Health Challenge Competition (MHCC) programme. One of the outputs is the Student Services Partnerships Evaluation & Quality Standards (SPEQS) toolkit (PDF), which is designed to empower universities to develop relationships with local mental health services and provide a framework for best practice.
Later this year the OfS will commission a learning and evaluation programme based in the seven NHS regions. This will bring together practitioners from higher education providers, NHS providers and Integrated Care Systems (ICS) mental health commissioners to reflect on current issues in joint working, consider solutions and share effective practices and key learning.
John Blake, Director for Fair Access and Participation at the Office for Students, said:
'Despite the best efforts of universities and colleges, it's all too easy for students to fall between the gaps between their education provider's support and the healthcare provided to them by the NHS. This investment provides an opportunity to focus on cross-sector alignment, which is vital to ensure students receive the support they need as soon as possible.

'Bringing together and building effective relationships between these two sectors is a complex task. That's why we have published resources to share the effective practice already being developed and underway, which can support ongoing learning.'
Read the briefing on partnership working