Students prefer to learn data skills where the teaching is embedded into existing modules with opportunities for students to apply their knowledge in interactive and 'real world' contexts, such as through employability development, a new report reveals today.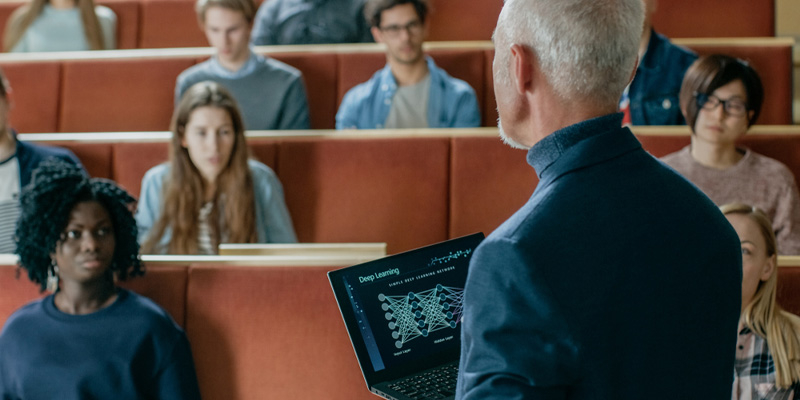 The Office for Students (OfS) has published the final report of the National Data Skills pilot programme which it ran in partnership with the Department for Digital, Culture, Media and Sport (DCMS). The OfS provided £333,000 to test different methods of teaching foundational data skills to undergraduates whose subject does not contain significant data science elements. 
Pilot projects reported perceptions that the earlier in a course that data skills are taught, the more time students had to embed skills and demonstrate their importance well ahead of when they needed to use them in final assessments.  
The pilots also found that a number of the students were not aware of the value of data skills within their own potential career paths. 
Seven universities in England were awarded the funding, including Teesside University, the University of Hull, Newcastle University, University of Wolverhampton, Solent University, Birmingham City University and the University of Lancaster. 
The programme, which ran between October 2021 and May 2022, included funding to commission the Careers Research & Advisory Centre (CRAC) as the independent evaluators of the project. 
CRAC was also commissioned to undertake a wider evidence review to identify how universities and colleges within and beyond the UK teach data skills to non-cognate students – students who are on courses without a significant data science element. This took the form of a literature review and web search to identify provision of data skills modules and other learning offered by universities and relevant third parties. 
The pilot programme was funded as part of an extension to the artificial intelligence and data science postgraduate conversion course programme, which has shown an increase in diversity for groups who are underrepresented in the AI and data science industries, and to fill the skills gap in technology.  
The report follows the publication of the Government's Digital Strategy in June, which states over 80 per cent of all jobs advertised in the UK now require digital skills and sets out the UK's ambition to address skills shortages in tech. 
Director for Fair Access and Participation at the Office for Students, John Blake, said: 
'We already know the importance of upskilling and levelling up students to equip them with the data skills they need to embark on enriching and fulfilling careers that are built for a digital world. This report helps to flesh out the qualitative context with real world examples from universities across the UK to demonstrate how this can done. 

'These examples show a real effort from universities to maintain rigour and courses of high quality which withstand the test of time in a fast-changing technological environment. I would urge other universities and colleges to apply these learnings to their own institutions and work together with schools and employers to provide opportunities such as these for all students, no matter their background.'
More research can be done in this area to gain more evidence to support the effectiveness and impact of different approaches to teaching data skills. The participating universities expressed an interest to carry out more work in this area to scale up their activities and upskill staff. 
Notes
The programme funding was allocated between October 2021 and March 2022. A short extension to programme delivery was agreed through to May 2022 to allow the projects to complete evaluation activity. 
See more information on the postgraduate conversion course programme.
See more information on the Government's Digital Strategy.