A new report from the Office for Students analyses over 500 applications to join the OfS Register.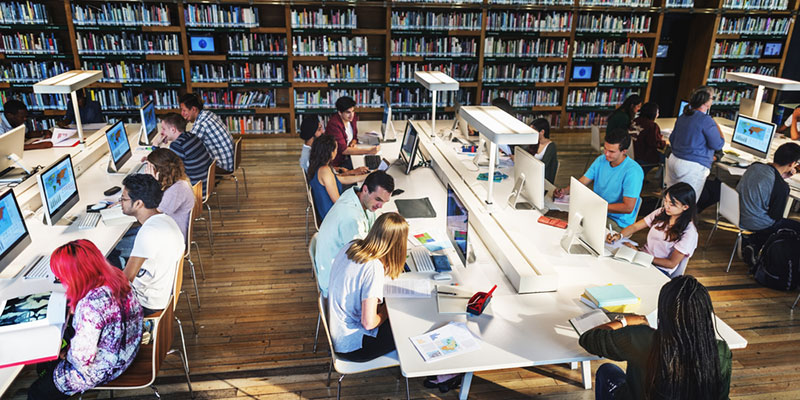 Almost two thirds of registered universities, colleges and other higher education providers have been subject to additional monitoring requirements and conditions, in many cases because of concerns over teaching quality or levels of access and participation for disadvantaged and other underrepresented groups.
The new figures from the Office for Students (OfS), England's higher education regulator, are published today in an analysis of its registration process. The analysis shows that at the point of registration, 18 providers received specific conditions of registration, where the OfS requires action in order to avert a potential breach of a condition of registration. These conditions are published on the OfS's website. In addition, 252 providers were subject to enhanced monitoring and 297 received a letter directing their attention to areas of concern. 
The analysis shows that over 500 applications have been made to join the Register. Of these:
387 providers have been registered
eight applications have been refused
a further 13 providers are in a representations process regarding a provisional refusal of registration decision
around 100 providers are still at various stages of the application process.
To be registered, higher education providers must demonstrate to the OfS that they can meet a range of conditions, including for their financial viability and quality of teaching. All English universities and other higher education providers that want their students to be able to access support from the student loans company must register with the OfS.
Other areas where a significant number of providers are placed under enhanced monitoring or other forms of intervention include financial viability and sustainability, and the plans providers must have which set out how students will be protected in the event of course, campus or institutional closure. Full figures are set out in the report.
Commenting on the analysis, Susan Lapworth, director of competition and registration at the OfS, said:
'The registration process is a detailed, critical analysis of a university's performance to date and its plans for the future. We have found that it is necessary for us to take some form of action to ensure students' interests are protected at almost every higher education provider. We have done so proportionately, but without flinching from our overriding responsibility to students. We have imposed a range of measures, and have refused applications which did not meet our regulatory conditions. The benefits of registration are significant, and being prepared to take difficult decisions about individual providers is a fundamental part of our role.

'Our higher education sector is rightly praised as world-leading. The sector should be proud of its achievements and its continuing ability to change lives for the better and society for good. But the analysis shows – starkly – that universities must improve the work they do to ensure that students from disadvantaged backgrounds are supported not only to get into higher education, but to get on, too.

'Too many providers glossed over the possibility of closure in their student protection plans, or relied on ambitious projections for student recruitment when making financial plans. Others have questions to answer about the quality of their provision, or high drop-out rates. These are not – by any means – insurmountable challenges but providers must now look honestly at areas of weakness and seek to make improvements. We will be closely monitoring providers, focusing our attention on those who present the highest risk to ensure that they are able to give students an enriching experience of higher education which leaves them well placed to find successful careers.'
For further information contact Richard Foord on 0117 905 7676 or [email protected]
Read the registration analysis
Notes
The Office for Students is the independent regulator for higher education in England. Our aim is to ensure that every student, whatever their background, has a fulfilling experience of higher education that enriches their lives and careers.
The analysis shows that there are some areas where significant numbers of universities and other higher education providers are particularly likely to be subject to increased scrutiny. These include requirements for improvements in the access and participation plans that providers submit to show the steps they will take to ensure that students from disadvantaged backgrounds are able to access higher education and succeed in their studies. Interventions have also been frequently made in relation to the quality of higher education provision and the outcomes achieved for students.
Most interventions (615) took the form of a formal communication – in which providers receive a letter directing their attention to an area of concern. Only 12 providers had no interventions as part of their registration decision.
The regulatory interventions available to the OfS are:
Formal communication

Regulatory intervention that draws a provider's attention to issues that, if not addressed, may result in further regulatory intervention in future.

Enhanced monitoring

Regulatory intervention that imposes more frequent or more intensive monitoring requirements on a provider.

Specific ongoing conditions of registration

Regulatory intervention targeted to mitigate the specific risk that is posed and focus on actions or activities by the provider that the OfS may require, or prohibit, to ensure that the provider is able to satisfy its ongoing conditions of registration.

Fines

The OfS may impose a monetary penalty instead of, or in addition to, other sanctions. This sanction may be appropriate where, for example, a provider has engaged in one of the following practices: deliberately or negligently breached its ongoing conditions of registration; been dishonest and concealed information; benefitted financially from failing to comply with its ongoing conditions of registration (for example by failing to ensure necessary resourcing); or had repeated breaches.

Suspension of registration and deregistration

The OfS may decide to suspend a provider's registration (or suspend some of elements of its registration), in the event of a breach of an ongoing condition of registration.

 

The OfS has the power to deregister a provider. One of the following two conditions must be met:

a. Where the OfS has previously imposed a monetary penalty or suspended the provider in relation to a breach of one of its ongoing conditions of registration and it appears to the OfS that there is again a breach, or a continuing breach, of that condition or there is or has been a breach of a different condition.

b. Where it appears to the OfS that there is, or has been, a breach of one of the provider's ongoing conditions of registration and that a monetary penalty or suspension is insufficient to deal with the breach.