The Office for Students will fund six innovative projects to attract and retain students on vulnerable healthcare courses.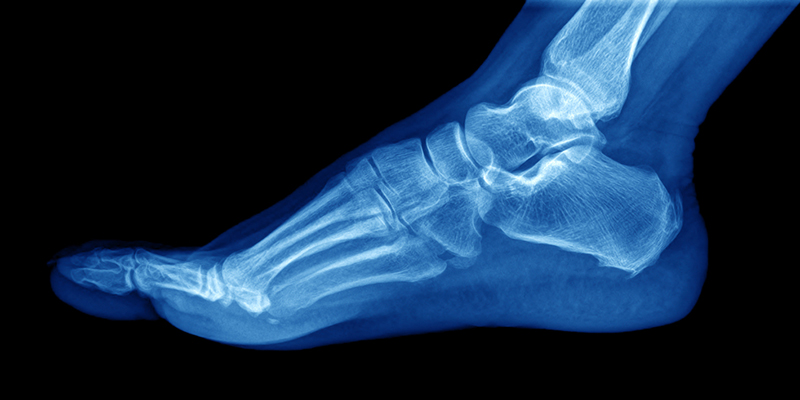 The University of Brighton will bring pop-up podiatry schools to diverse communities of prospective students, allowing them to sample courses on the treatment of foot disorders and diseases. These taster sessions will target learners from schools, colleges and communities where people are less likely to go into higher education.
In another project, Birmingham City University will offer therapeutic radiography students the chance to delve into an escape room adventure. Taking them out of the classroom into puzzle-solving teamwork games will help students build communication skills and a sense of belonging, which should lead to better retention.
These and other successful bids are designed to support existing and new students of podiatry and therapeutic radiography. Both these specialist disciplines have been identified as vulnerable because of decreasing recruitment and retention in higher education courses. Ensuring more students from diverse backgrounds choose to study and complete these courses will provide England with the next generation of healthcare professionals.
The investment of £225,000 comes from a health education Challenge Fund set up by the OfS and administered by the College of Podiatry as part of the strategic interventions in health education disciplines programme. The fund aims to increase the number of students entering and completing small, specialist healthcare courses.
After a competitive bidding process, two collaborative and four individual projects were chosen by a panel including representatives from the College of Podiatry, the Society and College of Radiographers, the Council of Deans of Health and Health Education England.
Yvonne Hawkins, Director of Teaching Excellence and Student Experience at the OfS, said:
'The OfS is delighted to support these innovative projects to improve take-up and delivery of podiatry and therapeutic radiography courses. The projects are trialling new approaches that will be transferable to other providers of healthcare education, and they have great potential, if successful, to benefit students and the health sector. We are keen to see how the outcomes will support course provision in these vital allied health disciplines, and will be actively supporting the sharing of good practice.'
Suzanne Rastrick, Chief Allied Health Professions Officer at NHS England, said:
'I particularly welcome this resource from the Office for Students to support undergraduate podiatry and therapeutic radiography programmes. These allied health professions form a vital contribution to the delivery of efficient and effective care for all of our citizens and must be secured for future healthcare delivery.'
Gill Rawlinson, Allied Health Professions Fellow at National Health Education England, said:
'The Challenge Fund is a fabulous opportunity to support the supply and retention of the therapy radiography and podiatry workforce. These unique and specialist allied health professions make an incredible difference to people's lives every day and must be nurtured. The awarded projects encapsulate the innovation and vision that is necessary to secure these invaluable careers and care delivery for future generations.'
The Challenge Fund is part of the strategic interventions in health education disciplines (SIHED) programme.