Student Space, an online platform delivering targeted mental health support to students during the coronavirus (COVID-19) pandemic, will be extended to cover the 2020-21 academic year – the Office for Students (OfS) has confirmed today.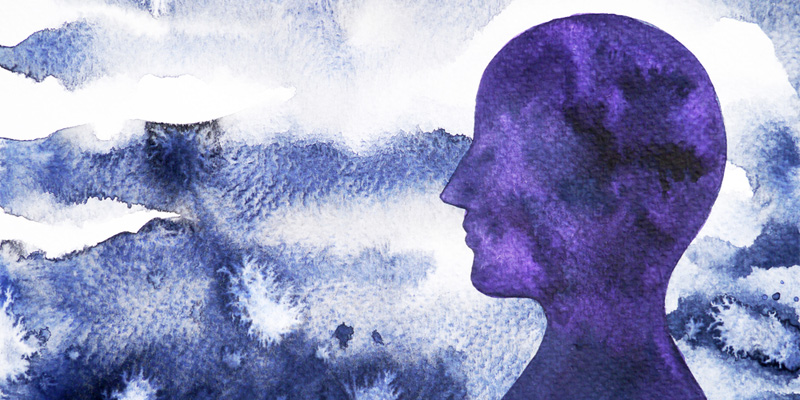 The online platform, funded by the OfS and HEFCW and developed by Student Minds, is designed to respond to additional pressures caused by the pandemic. It was initially launched to run until the end of December 2020. Today, the programme has been extended to cover the academic year until June 2021.
The extension will allow Student Minds to continue to respond to changes in demand as the pandemic continues, expand on the resources available, and provide support to students throughout the academic year.
Student Space is designed to complement the mental health support already in place through existing services, such as universities, colleges and the NHS in England and in Wales – filling potential gaps in provision and ensuring that all students have access to support they need.
Over 36,000 people have accessed the platform's resources since its launch in August, with increasing numbers of students and staff accessing the site each month. It provides comprehensive signposting to mental health resources in universities and colleges across both England and Wales, as well as educational resources to help students through the challenges of the coronavirus pandemic. Support services such as phone, email and text support are also available.
Nicola Dandridge, chief executive of the Office for Students, said:
'The pandemic has dramatically impacted students' day-to-day lives and many will be facing new pressures on their mental health. Given the continuing challenge that lockdown and local restrictions present to students, it is crucial that they continue to receive the support they need.

'By continuing to support and fund Student Space, we want to ensure that students have access to the right help when and where it is needed, in addition to the resources that universities are already providing. Through our continued support of the platform, we aim to make a decisive and positive impact for students in the short term and leave a strong legacy to continue supporting students in the future.'
Michelle Donelan, Universities Minister, said:
'Ensuring students have access to quality mental health support is my top priority, which is why I asked the OfS to look at extending the platform. I am delighted they have been able to do this because no student should be left behind at this challenging time.

'Student Minds are doing a fantastic job at providing support for students and I am grateful for their work and the work of everyone supporting student mental health.'
Students Minds chief executive, Rosie Tressler OBE, has written on the challenges faced by students since the start of the new academic year and what Student Minds have learned from overseeing the Student Space programme so far. Commenting on the extension, Rosie added: 
'We know that even in a "normal" year, there's a broad range of difficulties a student might face that can impact their wellbeing and mental health at university. The pandemic has brought on new challenges in addition to exacerbating existing ones and we were proud to launch Student Space back in August to respond to mental health concerns resulting from the pandemic.

'We're pleased to confirm that we will be able to draw on the original funding allocation to deliver Student Space until the end of this academic year and will be working with our various partners to empower more students to access guidance or support when they need it. There is much more to be done to support this generation and tackle the root causes of distress and health problems in the years ahead. We hope that this will form part of a range of support for students and to protect the mental health of the nation, at a time where it has never been more crucial.'
Notes
In response to the coronavirus pandemic, the OfS has published briefing notes focusing on a range of topics, including supporting student mental health and students without family support.
The OfS is also currently running a £1 million mental health funding competition supported by the Department of Health and Social Care. This funding competition will support innovative approaches to tackling some of the barriers and challenges faced by groups of students who may be more at risk of poor mental health.
Overall, the proportion of undergraduate students in England reporting a mental health condition has almost trebled in the last five years, from 1.5 per cent in 2013-14 to 4.4 per cent in 2018-19.
Today's decision by the OfS and HEFCW (Higher Education Funding Council for Wales) confirms the previous provisional £3 million allocation to Student Minds, allowing them to continue delivering the Student Space platform until the end of the academic year.