The OfS responds to UCAS' End of Cycle 2019 report.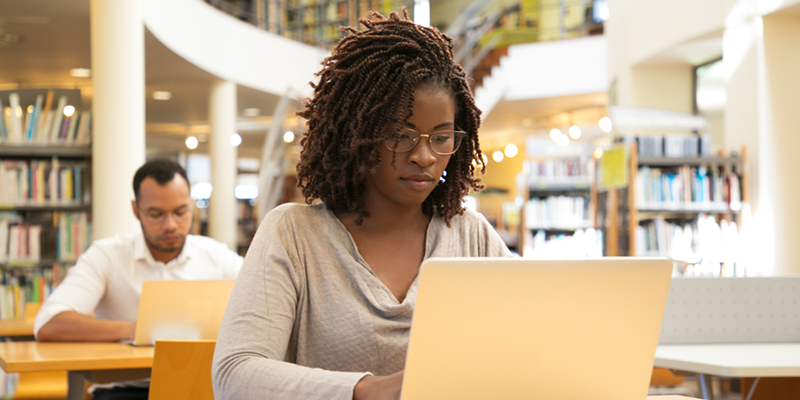 The Office for Students (OfS), the independent higher education regulator in England, has welcomed an early forecast from UCAS which projects a fall in offers to university which only become unconditional once a student has accepted it as their firm choice.
Commenting, Nicola Dandridge, Chief Executive of the Office for Students, said:
'This is an encouraging early projection from UCAS, although of course we will have to wait until the summer to have the full picture of how universities have made their offers. While we accept that unconditional offers may have their place in the admissions system, the OfS has raised repeated concerns about the use of so-called 'conditional' unconditional offers. These offers actually come with strings attached, and risk placing undue pressure on students. Any such pressure is both unacceptable and unfair. Universities' admissions policies should always be designed with the student, and not the institution, in mind.

'We will shortly be launching a review of England's admissions system, working with partners from across education to ensure that we have a system of admissions which is fair, easy to understand, and allows students to demonstrate their achievement and potential. This review will build further evidence about unconditional offers and their impact in the context of the entire admissions system.'
UCAS' End of Cycle 2019 report also includes new information about equality in higher education. Commenting, Chris Millward, Director for Fair Access and Participation at the Office for Students, said:
'This report gives a number of important indications that the persistent gaps in higher education entry rates between the most and least advantaged students is closing. There is encouraging data, for example that more students in receipt of free school meals are attending those universities requiring the highest entry grades.

'Despite record rates of young people from disadvantaged backgrounds entering higher education, there is still more to do to ensure that they gain access to the right course for them and reap the rewards this can bring. That's why we've ensured universities and colleges have committed to ambitious targets to close gaps in access and outcomes in the next five years. If universities meet their targets, 6,500 extra students from disadvantaged backgrounds will enrol on courses with the highest entry requirements every year from 2025. This will change thousands of individual lives for the better, and we all benefit from a society where everyone has the opportunity to make the most of their ability and potential.'
For further information contact the OfS press office on 0117 905 7676 or [email protected]
Notes
The Office for Students is the independent regulator for higher education in England. Our aim is to ensure that every student, whatever their background, has a fulfilling experience of higher education that enriches their lives and careers.
This week, the OfS published an analysis of the access and participation plans universities and other higher education providers must produce if they wish to charge higher tuition fees. These plans set out the work providers will do, and the targets they set themselves, to ensure that people from disadvantaged backgrounds are able to access and succeed in higher education.