The Office for Students, the independent regulator for higher education in England, is seeking to appoint five new members of its student panel ahead of the new academic year.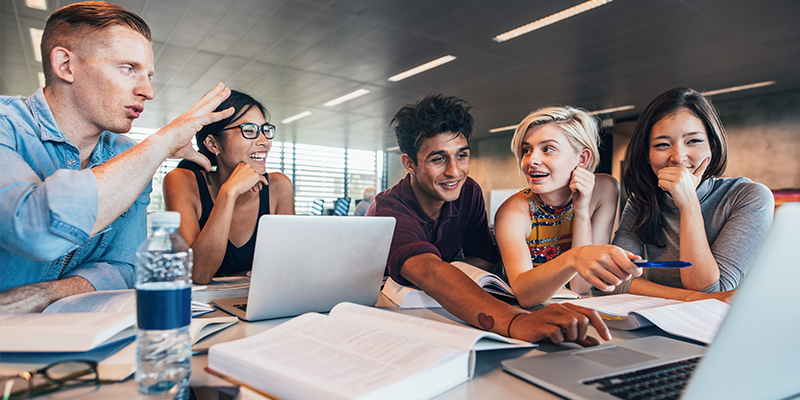 Applicants are being sought from current students, graduates and prospective students.
Panel members will be asked to share their own experiences and advise on the OfS's strategic priorities, policies and projects. They will support and challenge the OfS on the delivery of the student engagement strategy.
Over the course of the last year the panel has set out its priorities for universities and colleges in providing information to students during the pandemic. They have met several times with the Universities Minister to discuss the impact of the pandemic. The panel has also contributed to discussions around significant areas of the OfS's work, including around the quality of courses, information for students and prospective students and the review of the National Student Survey.
Commenting, Nicola Dandridge, chief executive of the Office for Students, said:
'From ensuring that students from all backgrounds are able to access and succeed in higher education, to working to make sure that all students receive good quality teaching, the OfS is engaged in high profile, important work to protect the interests of students. The student panel has a crucial role to play – offering ideas and constructive challenge. We are looking for excellent candidates who can help shape the OfS' work and priorities.

'We are interested in hearing from students irrespective or what or where they are studying. This year, we are especially interested in receiving applications from black students, international students, as well as those not yet in higher education who may be studying for GCSEs, A-levels or BTECs. This is because these groups of students are currently under-represented on the panel, and it is important that we hear from a range of different voices.

'This is an opportunity to get involved in high profile, high impact work which will make a real difference to students' lives.  Whatever your previous experience or mix of skills, I encourage you to consider applying to be on our student panel.'
Apply to be on our student panel