The Office for Students (OfS) has welcomed the certainty that A-level students can now rely on centre assessed grades this year, and called for universities to take all reasonable steps to ensure students receive places on their chosen courses.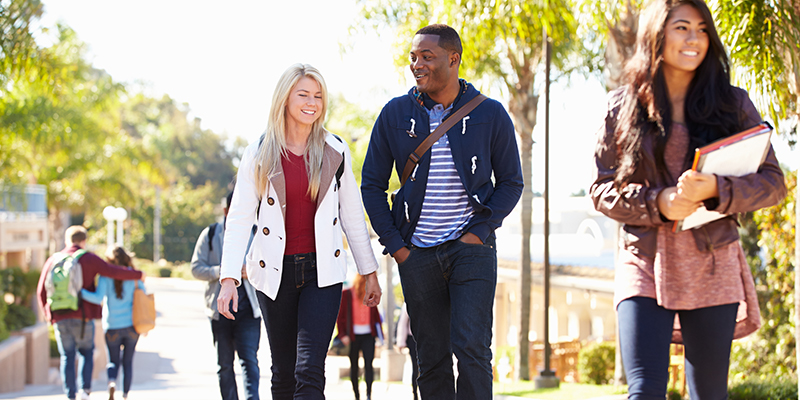 Nicola Dandridge, chief executive of the OfS, said:
'We welcome the certainty that this announcement now gives to students in terms of their A-level results, and that many students will be able to move forward in terms of securing the university places of their choice.

'We understand that this move brings challenges for universities and colleges, but they should do all they can to make sure that students with the grades and potential to succeed do not miss out on their first choice course.

'Universities should also continue to honour the commitments that they have already made to support vulnerable and disadvantaged students as they firm up conditional offers. While it is for universities to make individual admissions decisions, students from disadvantaged backgrounds must not be allowed to slip through the net as admissions decisions are made.

'Now that students have their grades confirmed and their hard work recognised, they can look to consider and finalise their options. Where they now have the grades which would entitle them to their first choice of university or college, they should contact their university to see if they still have places available. This is a fast-moving situation, but I am confident that universities will do all they can to ensure that as many places as possible are made available. Where a course genuinely has not got the capacity to offer a place to a student, the university should discuss reasonable alternatives, including a place on another course or a place on the same course next year.

'There is a great deal of information available to students as they finalise their choice of course and university for the autumn. Schools and colleges will naturally be the first port of call for many students, while UCAS, universities and colleges will also be able to help. The Discover Uni website provides official independent information to help students with their decision making.

'This is a challenging time for many students, and as they embark on their courses some will need support to improve their wellbeing and mental health. Wellbeing services at universities are there to assist, while the Student Space website provides information and support.

'As the regulator, the OfS will continue to oversee the quality of provision offered to students and to protect their interests, especially for those from disadvantaged or vulnerable groups.'
For further information contact Aislinn Keogh on 0117 905 7676 or [email protected]
Notes
The Office for Students is the independent regulator for higher education in England. Our aim is to ensure that every student, whatever their background, has a fulfilling experience of higher education that enriches their lives and careers.