Today the Office for Students has awarded £5.6 million to projects based in universities and colleges across England to boost opportunities for graduates who seek work close to home.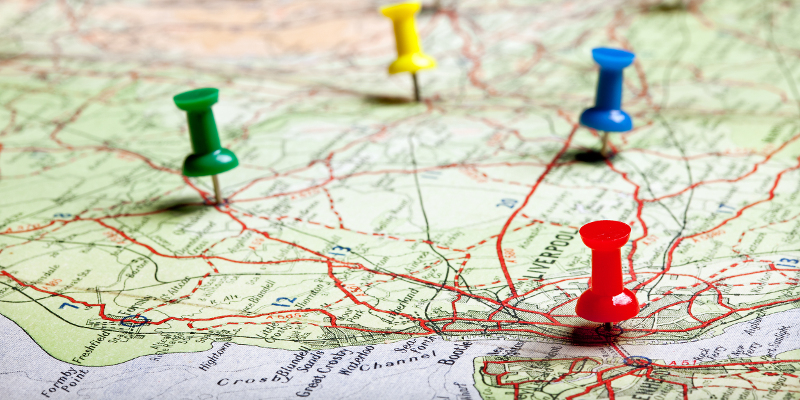 Many of the projects will provide work experience, internships, and additional training to help local students transition into highly skilled employment.
Nearly half of graduates choose to study and work in the area where they grew up, but opportunities in some regions are limited due to uneven regional productivity and variable local labour markets.
Those who study and work at home are more likely to be from the most disadvantaged backgrounds, are often less mobile, and therefore less likely to secure graduate-level work away from their local area.
Current evidence shows that students who move away from home to study or work are more likely to find highly skilled employment compared to those who stay in their home region. 
To help redress this imbalance, the OfS has awarded grants to projects at 15 institutions – all successful entrants to the first Challenge Competition launched last year.
Many of the projects are focused on providing students with training and developing links with local businesses and employers. For example, the University of Liverpool will give an annual cohort of students additional digital skills training. Coventry University aims to deliver a radical increase in the number of local graduates going into the health and social care sector; and the University of Bradford will address the underemployment of black, Asian and minority ethnic (BAME) graduates in the local area.
The projects are diverse in their aims and approach and all are seeking to address one or more of the following priorities:
Improving the employment outcomes of students from disadvantaged backgrounds, particularly BAME students and those with disabilities
Improving graduate outcomes for mature students or part-time students who plan to remain in their local area for study and post-study work
Addressing place-based skills gaps by ensuring graduates are well prepared to succeed in local industries.
Analysis of survey data from 2015-16 shows that 69 per cent of graduates took their first job in their home region. Therefore, opportunities for progression into skilled employment for over two-thirds of graduates depend on the demand for graduate skills in their local regions. 
At the same time, areas with the lowest productivity and growth are the places that most need to capitalise on graduate talent to succeed. 
With this funding, universities can forge partnerships with employers to ensure that better use is made of local graduate skills. In doing so, these grants will help to level the playing field for graduates who choose or need to stay close to home, enhance local economies, and help drive social mobility.
Nicola Dandridge, chief executive of the Office for Students said:
'There is an outdated assumption that the typical student experience involves moving far away from home to study and work. This is not true for a large number of students and graduates, and we know that, whether by choice or circumstance, many stay in their home towns.

'Graduates should not have to move to London to get good jobs. It is essential that those who stay in their home towns and cities can enter high-skilled work and are not locked out of the graduate labour market.

'This funding will help universities and colleges find ways to remove barriers to local graduate employment, broaden the choice for those local graduates, and help ensure that students are getting the right skills to enter rewarding work. It's good news for graduates, universities and local employers in search of highly-skilled, work-ready graduates.'
The universities and colleges awarded Challenge Competition grants are:
University of Nottingham
University of Lincoln
De Montfort University
University of East Anglia
Teeside University
Newcastle College University Centre
University of Liverpool
Manchester Metropolitan University
Canterbury Christ Church University
Bath Spa University
Birmingham City University
University of Birmingham
Coventry University
University of Bradford
University of Hull
Funding is subject to final approval and continued registration of lead provider.
See details of the funded projects
For further information contact Richard Foord on 0117 905 7676 or [email protected]
Notes
Office for Students Challenge Competitions are funding competitions designed to respond to issues affecting students in which clear benefits would be derived from targeted funding intervention. The projects we fund through these competitions will address issues where we can incentivise the sector and strategic partners (such as employers) to secure the best outcomes for students and address important challenges with self-sustaining solutions.