A new £1 million funding competition has been launched by the Office for Students (OfS) which aims to improve support for students with mental ill health.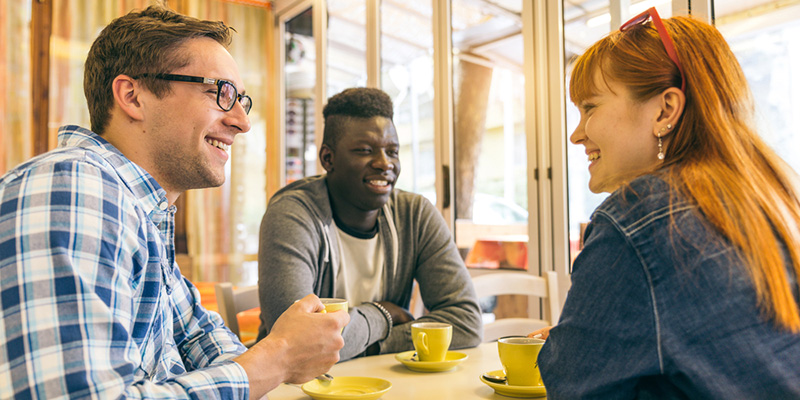 The funding has been provided by the Department of Health and Social Care (DHSC) and aims to strengthen links between the health and higher education sectors. It follows an existing £14.5 million mental health funding programme launched by the OfS last year.
Through the competition, the OfS is inviting higher education providers to develop and implement projects which provide innovative approaches to improving mental health outcomes for students. All bids must address one of the following priorities:
providing targeted support for groups of students with characteristics identified as increasing the risk of poor mental health – for example ethnicity and socioeconomic background
groups of students who may experience barriers to accessing support due to their course, mode of study, or other characteristics – for example commuter and mature students, part-time students, carers, care leavers, postgraduates, international students and LGBT+ students.
Other criteria for judgement include how bids explore using digital technology to develop preventative strategies and how they engage with students in creating solutions.
Chris Millward, Director for Fair Access and Participation at the OfS, said:
'All students deserve the opportunity to thrive at university and college, but for too many mental ill health remains a significant barrier. We know that there are many factors which can impact the wellbeing of students and situations where students may be or feel more vulnerable. Through this funding we want to support innovative and strategic solutions that can help ensure that all students, regardless of their background or how they study, get the support they need.

'By working together with partners including the NHS and charities, universities and colleges have the power to address the complex issues associated with student mental ill health. We will be sharing the effective practice that comes from this funding and driving improved mental health support for all students.'
Data published by the OfS shows that the proportion of full-time students in England declaring a mental health condition more than doubled within five years, from 1.4 per cent in 2012-13 to 3.5 per cent in 2017-18.
Students who report a mental health condition are more likely to drop out of higher education, less likely to progress into skilled work or further study, and graduate with a first or 2:1 – compared to students without a declared mental health condition. OfS data shows that these gaps widen significantly when linked with other characteristics such as ethnicity and mode of study (see note two).
The funding competition will complement our existing £14.5 million mental health Challenge Competition programme. It has funded a network of 10 projects across the country with over 50 partners – including universities, further education colleges, sixth form colleges, local NHS trusts and charities.
For more information please contact Richard Foord on 0117 905 7676 or email [email protected].
Read the bidding guidance
Find out more about the funding competition
Notes
The Office for Students (OfS) is the independent regulator for higher education in England. Our aim is to ensure that every student, whatever their background, has a fulfilling experience of higher education that enriches their lives and careers.
OfS data on student mental health shows that:

– Among part-time students, those who came from the most deprived areas were most likely to report having a mental health condition, while those from the least deprived were least likely to do so.
– Black students with a declared mental health condition have some of the lowest continuation and attainment rates. In 2017-18, 53 per cent of black students with a reported mental health condition graduated with a first or 2:1, compared to 77 per cent of all students reporting a mental health condition. In 2016-17, 87 per cent of students with mental health conditions continued their studies after their first year – for black students the rate was 77 per cent.


See more details on our previous mental health Challenge Competition, including details of successful projects.
Disability information (including whether a student has a mental health condition) is recorded by providers at the point of entry to higher education. Students may also declare disability information during their time in higher education and this information should be recorded by the provider. Mental health conditions are self-reported to the provider, based on the students' own self-assessment. If a student considers themselves to have more than one disability, they are recorded as having 'multiple impairments'. It is not possible to see whether these disabilities include a mental health condition.