The Office for Students has called for universities and employers to improve degree apprenticeship opportunities so they are available to all who could benefit from them.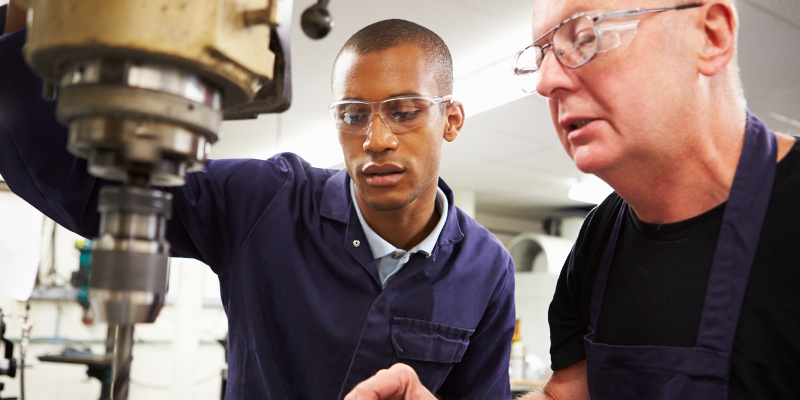 This follows research which shows that degree apprenticeships are providing opportunities in parts of the country that are under-represented in other forms of higher education and for students who want to learn whilst they are in work later in life.   
Degree apprenticeships are on the increase, as more employers, colleges and universities, students and parents realise their advantages. There are nearly 6,000 apprentices at levels 6 and 7, many of these are degree apprentices.
To understand who is taking up these courses, the Office for Students looked at the profile of 1,750 students starting degree apprenticeships in 2016-17, and found that:
The greatest density of degree apprenticeships are in the North West and North East of England, with the lowest proportion in London.
More men took them up than women.
There are lower proportions from minority ethnic groups, compared with entrants on similar higher education courses.
There is roughly an equal number of young and mature entrants.
Young students (under 21) are more likely to go into science, technology, engineering and mathematics (STEM) apprenticeships.
A third of degree apprenticeship students come from disadvantaged neighbourhoods, which is slightly higher than the proportion entering similar full-time higher education courses.
Nicola Dandridge, chief executive of the Office for Students, said today:
'Degree apprenticeships offer a tremendous opportunity for both student and employer, and it's good to see the numbers of jobs and courses increasing all the time.

'There are now apprenticeships being offered in a wide variety of sectors, including construction, engineering, manufacturing, food technology, business and administration, creative and digital, cyber security, nursing and policing.

'But it's important that these opportunities are available to students from all backgrounds, and disappointing to see that female students, minority ethnic groups, and those from poorer backgrounds are not yet equally represented.

'Degree apprenticeships are a great way for universities to improve access, success and progression for students who choose this model of work and study.  It's also crucial, though, that employers work with universities to ensure that principles of equality and diversity are embedded in their recruitment processes so that the profile of degree apprentices reflects the diversity of the whole population.'
See the analysis of degree apprenticeships
Notes
The Office for Students is the independent regulator for higher education in England. Our aim is to ensure that every student, whatever their background, has a fulfilling experience of higher education that enriches their lives and careers.
The OfS will carry out further analysis comparing degree apprenticeships with the rest of the apprenticeship system. This will test their value to learners, employers and the economy.