Today's 2018 National Student Survey results, capturing the views of over 320,000 students, show that while student satisfaction levels remain high universities and colleges must do more to ensure a positive experience for all students.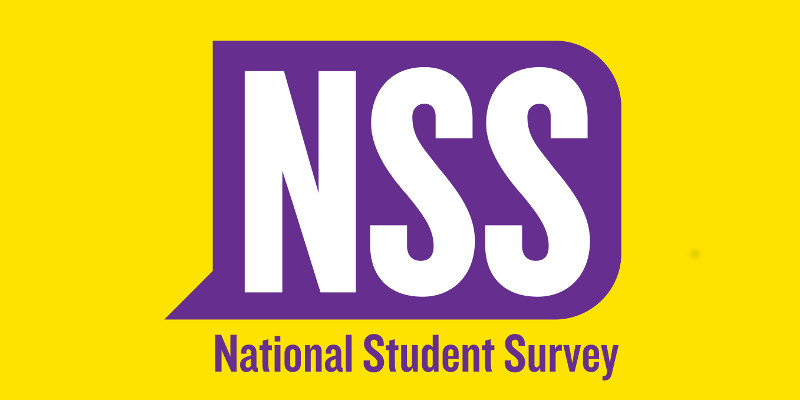 The results of the survey, carried out by the Office for Students and the UK higher education funding bodies, are used by universities and colleges as well as student unions and guilds to improve students' academic experience.
Overall satisfaction is 83 per cent in comparison with 84 per cent last year. Eight per cent were neither satisfied nor dissatisfied with their higher education experience and the remaining eight per cent were dissatisfied. 
70 per cent of eligible students from 413 universities and colleges across the UK took time to give their feedback on their experience. The results will also be published on the Unistats website in August 2018, providing valuable evidence to inform potential students' choices about where and what to study.
Nicola Dandridge, Chief Executive of the Office for Students, said:
'While we have seen overall satisfaction fall by one percent, many questions have maintained their satisfaction levels including the student voice, academic support, learning resources and assessment and feedback questions.

'We run the NSS to help ensure that students' voices are heard and understood – so that universities and colleges can work to give all students a positive experience of higher education. The NSS is a highly credible and long-established survey which continually achieves a very high response rate. The results are an invaluable tool for universities and colleges to improve students' experience of higher education.

'While I am pleased to see the overall satisfaction rate remains high, the data shows that there is more work to be done to ensure all students have a high quality and fulfilling experience of higher education that enriches their lives and careers.

'We will ensure the survey remains a valid and useful resource and review the changes providers are making in response to the survey's findings.'
Universities Minister Sam Gyimah said:
'The student voice is the most important voice, and the National Student Survey is a vital tool that provides an invaluable insight into the student experience.

'It is brilliant to see continually high satisfaction rates but we need to keep improving. That is why I want to see universities and colleges using this data to enhance and develop their offer for those choosing to study there.'
Notes
The 2018 National Student Survey results are available at: www.officeforstudents.org.uk/advice-and-guidance/student-information-and-data/national-student-survey-nss/get-the-nss-data/
The Office for Students is the independent regulator for higher education in England. Our aim is to ensure that every student, whatever their background, has a fulfilling experience of higher education that enriches their lives and careers.
The Office for Students is a producer of official statistics and follows the Code of Practice for Statistics.
The NSS covers mainly final-year undergraduates studying for higher education qualifications at UK higher education providers and at further education colleges in England, Northern Ireland and Wales. The survey is funded by the four UK higher education regulatory/funding bodies (the Office for Students, the Scottish Funding Council, the Higher Education Funding Council for Wales and the Department for Economy Northern Ireland), and Health Education England.
The threshold for publication at provider level is that at least 10 students must have responded, and that these should represent at least half the students eligible to participate. A small number of providers did not secure the response rate necessary for their data to be published at provider level.
For the first time, provider level responses for all 27 questions has been benchmarked. Benchmarking is used to make comparisons more reliable by adjusting for factors that are known to influence the item being measured. For NSS, these factors include subject of study, age, gender, ethnicity, disability and mode of study.
The Unistats website will be updated with the 2018 NSS results on 30 August. Unistats is the official site to search for and compare data and information on undergraduate level courses from across the UK. The site draws together comparable information on those areas that students have identified as important in making decisions about what and where to study.
In the results described above, agreement with a statement is taken to apply to those who responded that they 'definitely' or 'mostly' agreed with the statement.