Universities should do all they can to deliver the teaching they have promised to students and alternative arrangements where this is not possible. This may include putting on extra lectures, repeating parts of the course, or fee refunds – the Office for Students (OfS) has said today.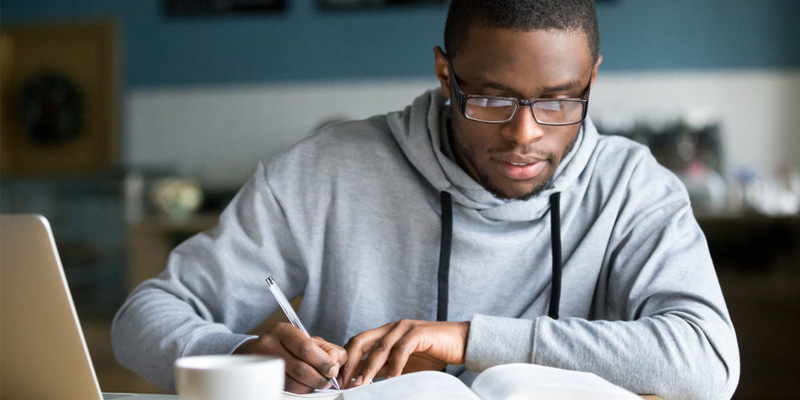 In a letter sent to universities and colleges in England, the OfS has detailed its actions in response to the disruption caused by the COVID-19 pandemic, in particular the latest lockdown restrictions.
An increasing number of universities are putting in place arrangements to support students not able to access their accommodation due to lockdown restrictions, with many considering the appropriate action to take. The OfS has also encouraged universities to consider how they might support students by engaging with private accommodation providers.
The OfS does not have legal powers to require refunds to be paid, but it has set out actions for universities and colleges to ensure they continue to meet regulatory requirements so that students can continue to benefit from their education.
Today the OfS has asked universities to assess the extent to which they have met the commitments they made to students in relation to teaching and alternative arrangements. Universities should assess:
whether they were sufficiently clear with new and continuing students about how teaching and assessment would be delivered in 2020-21, the circumstances in which changes might be made, and what those changes might entail

whether during the 2020 autumn term students received the teaching and assessment they were promised and might reasonably have expected to receive based on information provided

whether current plans for the 2021 spring and summer terms will ensure that students receive the teaching and assessment they were promised and might reasonably expect to receive based on the information provided.
Universities are expected to inform the OfS where there are risks that they may not be able to comply with its regulatory conditions. The OfS will, where appropriate, take action as the result of notifications from students and others, and is likely to request further details of provider assessments where it has additional concerns.
Where students are not provided with clear information about how teaching and assessment will be delivered in 2020-21 or where teaching and assessment are not delivered as promised, universities are expected to actively consider refunds or other forms of redress. The OfS expects each university to:
inform students of any further changes to teaching and assessment arrangements, such that these are broadly equivalent to those previously offered to students within the requirements of public health advice
inform students about their entitlement to seek refunds or other forms of redress – such as the opportunity to repeat parts of their course that were not delivered this year – if they have not received the teaching and assessment promised
provide students with clear information, advice and guidance about the implications of the changes and the options available to them.  This must include clear signposting of the route to complain or seek redress.
Nicola Dandridge, chief executive of the OfS, said:
'The pandemic is having a profound and ongoing impact on students who are still facing exceptional challenges. Universities and colleges have generally worked tirelessly under great pressure to ensure that students continue to receive good quality teaching, albeit now largely delivered remotely. We have consistently emphasised the importance of universities being clear to students about potential changes to course delivery where face-to-face teaching is not possible.

'Of course we understand the tremendous pressures that the new lockdown imposes on universities and colleges, and some may no longer be able to deliver the teaching and assessment arrangements that they said they would. This may not be in their direct control. However, in these circumstances they should do all they can to offer students alternatives – for instance by putting on extra lectures or course content later in the year – and where that is not possible they should consider providing refunds where appropriate.

'Students will also be rightly concerned where they are being charged rent for properties they can't currently occupy. Some universities have decided not to charge full rent in these circumstances. We are encouraging all universities and colleges who are not already doing so to consider carefully what the appropriate response is to these unprecedented circumstances where students have been asked not to return to that accommodation this term. We are also asking universities to consider what discussions they can have in support of their students with private landlords.'
The OfS intends to publish revised guidance by the end of January on protecting quality and standards during the pandemic. These changes will include guidance on the approach to exams and assessments and the appropriate measures universities should take when considering mitigating or exceptional circumstances. In summary, our guidance is likely to emphasise that providers should:
ensure that standards remain secure
continue to consider appropriate 'safety nets' for students affected by the pandemic and recognise its impact, for example through the implementation of mitigating circumstances policies. With such safety nets in place, universities may determine that it is no longer necessary to offer 'no detriment' policies put in place by some providers in 2019-20 to mitigate the early disruption caused by the pandemic
consult appropriately at an early stage with students about assessment and awarding plans and consider in particular the needs of different students, including those with characteristics protected under the Equality Act 2010
ensure that students are informed of the approach providers intend to take as early as possible, including where they can seek further advice if they have questions about how the approach will apply to them.
For more information please contact Richard Foord on 0117 905 7676, or email [email protected]
Read the letter to providers
Notes
All registered providers are subject to consumer protection legislation. The OfS is not the body empowered to enforce breaches of consumer protection legislation. This power rests with the courts, the Competition and Markets Authority and local trading standards officers. Our regulatory framework requires providers to have regard to guidance about how to comply with consumer protection law and, if they don't, we may take regulatory action.
Providers should consider how their approaches to the current situation affect all students and, in particular, those who might be most vulnerable to disruption. This includes students who are suffering from coronavirus and who need to self-isolate, international students, and students unable or less able to access remote learning for whatever reason, together with care leavers, those estranged from their families, and students with disabilities. We have recently allocated an additional £20 million made available by the government to support students who may be experiencing hardship as a result of the pandemic.