An independent report has been published today which explores the impact of the coronavirus (COVID-19) pandemic on the delivery of ten mental health projects, funded through the Office for Students' (OfS's) Challenge Competition.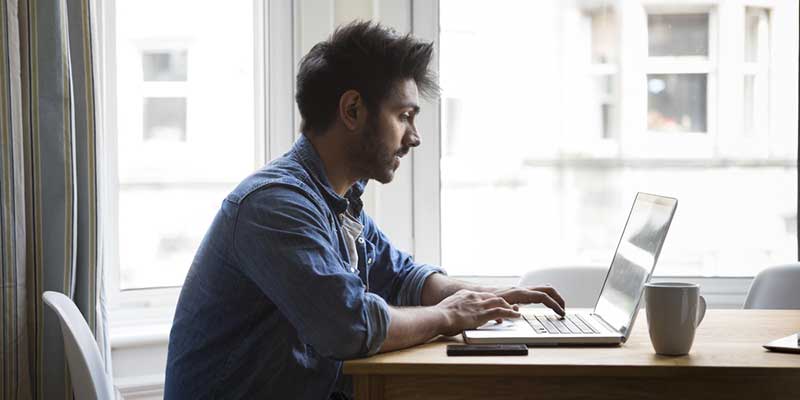 This is the first report published through the two-year programme and has been developed to contribute to the emerging body of practice exploring and responding to the impact of the pandemic.
The report's findings are drawn from interviews conducted with project leads, project staff and project partners. The interviews were conducted shortly after the March 2020 lockdown restrictions were put in place and were limited only to those projects funded by the OfS. Its findings will be useful more widely for universities, colleges, and other stakeholders in understanding and responding to the challenges posed by the pandemic.
The report suggests that:
where interventions have been provided online, providers should comprehensively audit and review these interventions to understand what has been effective, for who and why, including seeking student feedback
mental health services may want to consider opportunities to provide any support via email or other electronic messaging, as students may be less comfortable accessing support via phone or video
universities and colleges should discuss approaches and challenges collaboratively and share their learning of how to deliver digital services and coproduce effectively with students
universities and colleges should consider how they can be prepared for a potential increase in demand for mental health support as face-to-face services resume
for some projects, the programme has strengthened partnerships and connectivity between NHS services and universities. Remote working during the pandemic has, in some instances, continued this improvement by allowing a broader range of partners to attend project meetings remotely.
The Mental Health Challenge Competition is a programme developed by the OfS which is providing £6 million of funding to higher education providers and their project partners to support the development and testing of interventions to improve mental health and wellbeing among students. Funding was granted in June 2019 – projects will run until December 2021, with some granted further extensions due to the pandemic.
The report was commissioned by the OfS as part of the wider programme evaluation, and to help inform the wider response of universities and colleges in adapting their mental health support in light of the pandemic.
The OfS has published a briefing note which highlighted the practical and innovative ways that universities and colleges have changed their work to support student mental health during the pandemic. There are also resources and further examples of emerging practice on the OfS website, including from projects funded through the Mental Health Challenge Competition.
In June, the OfS also announced funds to support a new online platform to deliver targeted and high-quality mental health support directly to students. Student Space, which is being developed by Student Minds, is designed to respond to additional pressures caused by the coronavirus pandemic.
Read the independent report