Office for Students (OfS) chief executive Nicola Dandridge has written to all universities and colleges reinforcing the extended moratorium on unconditional offers or changing existing offers announced by the Universities Minister Michelle Donelan. The moratorium lasts until Monday 20 April.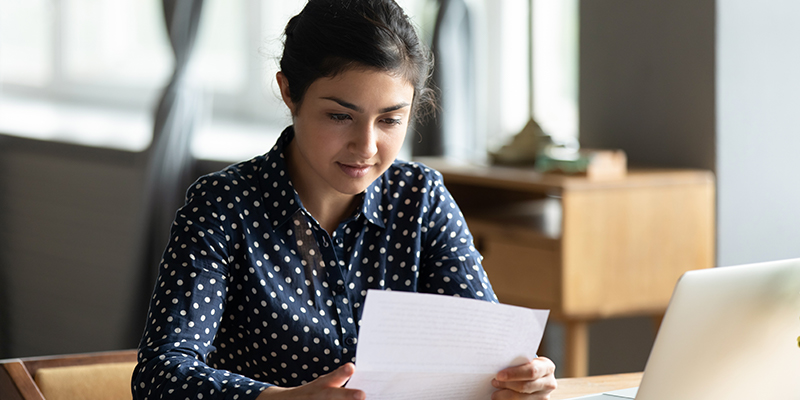 Please note: On 17 April, the Universities Minister announced an extension to the moratorium for most forms of unconditional offer-making until 4 May.
The OfS is working with the Department for Education, UCAS and others to ensure the full return to normal operations following the end of the moratorium period. Alongside a wider package of measures to stabilise admissions, the OfS is exploring the use of regulatory powers to take enforcement action against universities and colleges not acting in the best interests of students or undermining the stability and integrity of the higher education sector. This includes considering options for enforcement during the moratorium period.
Nicola Dandridge said:
'The English higher education system, along with the rest of the country, is facing extraordinary circumstances. This means we need to look urgently at how we can provide clarity for students and universities around admissions, safeguard the stability and integrity of the higher education sector and ensure we can act swiftly where necessary.

'Ofqual has announced details of how A level qualifications will be awarded this year. Its guidance is clear that this year's grades will have equal status to the grades awarded in other years and should be treated in this way by universities.

'There is therefore no reason for universities to make unconditional offers or change existing offers for applicants awaiting their A level results where they would normally make admissions decisions based on these results.

'We recognise that universities and colleges will be concerned about the impact of the coronavirus pandemic on their recruitment for the next academic year. But it would be wholly inappropriate to respond to this uncertainty by acting in ways that may put pressure on students' decision making in what is also a very worrying time for them.

'It is reassuring that universities and colleges have adhered to the existing moratorium on unconditional offers, and I expect them to continue to do so during this extension.'
Commenting on Ofqual's announcement of the new grading process for A levels and GCSEs, she concluded:
'We welcome Ofqual's efforts to provide as normal as possible an assessment cycle in these very difficult circumstances, and the clarity that this announcement will provide to GCSE and A level students about what they can expect in the coming months. In implementing this new process, it is crucial that safeguards are built in to ensure it is fair for all students – especially those from particular groups that in the past have been shown to be more likely to have their grades under-predicted.

'This is a very unsettling time for GCSE and A level students, so it is critical that they are able to benefit from high quality information, advice and guidance to make good decisions about the next step in their educational journey.

'Universities and colleges must also ensure that their admissions processes work effectively to identify applicants with the potential to succeed, particularly where those applicants have experienced barriers and disruption on their route to higher education.'
Notes
The Office for Students is the independent regulator for higher education in England. Our aim is to ensure that every student, whatever their background, has a fulfilling experience of higher education that enriches their lives and careers.
See details of the new grading process for GCSEs and A levels announced by Ofqual.