Going to university almost halves the gaps in employment rates between disabled and non-disabled people, compared to those who only have GCSEs – although significant gaps remain – a new report from the Office for Students (OfS) shows today.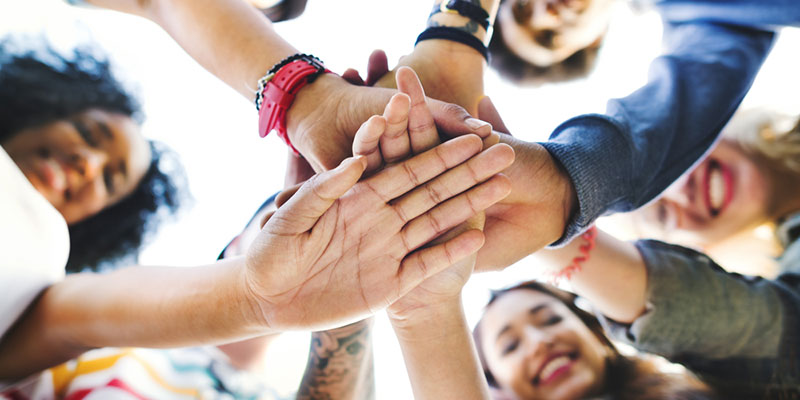 The new Insight brief, 'Beyond the bare minimum', highlights the potential life changing impact of higher education for disabled people, and challenges universities to go above and beyond 'reasonable adjustments' to lead the way on creating a more inclusive society.
Drawing on data from the Office for National Statistics (ONS), the report shows that in the first quarter of 2019, 74 per cent of disabled university graduates aged 16-64 were in employment, compared to 89 per cent of non-disabled graduates – a 15 percentage point gap.
The gap for those whose highest qualification was GCSEs was 27 percentage points, with only 49 per cent of disabled people in employment compared to 76 per cent of non-disabled people. For those with A-levels the gap is 21 percentage points, with 59 per cent of disabled people in employment compared to 79 per cent of non-disabled people.
As further OfS data shows, employment prospects also vary by types of disability. For full-time undergraduates who graduated in 2016-17 – the most recent cohort for which this data is available – only 61.8 per cent of those with a social or communication impairment had progressed into highly-skilled work or postgraduate study after six months compared to 73.3 per cent of those with cognitive or learning difficulties.
The number of students declaring a disability in England has been steadily rising in recent years. Between 2010 and 2017, the proportion of students who self-reported a disability increased from 8.1 per cent to 13.2 per cent. This increase has been attributed to a variety of factors, including availability of funding, greater social acceptance, reforms at school level, changes in the law, and greater efforts by universities and colleges to create inclusive environments.
But despite significant progress, disabled students are still less likely than their non-disabled peers to complete their course, gain the top degree marks and progress to highly-skilled employment or postgraduate study.
The brief highlights that support for disabled students in higher education remains too individualised – relying on students to disclose their disability and request adjustments – rather than being delivered through sustainable inclusive practices across the board.
Chris Millward, Director for Fair Access and Participation at the OfS, said:
'The rising number of disabled people accessing higher education is a real success story, and this new data shows how valuable it is for their job prospects. Disabled students also contribute to a more diverse student body and bring distinct experiences and perspectives that benefit all students.

'There is a clear consensus that disability should not be treated as an individual medical problem to be 'fixed', but as the responsibility of a fair and just society to restructure environments and attitudes, and so remove barriers to student choice and independence.

'Universities and colleges are more accessible than ever before, and the impact of having a degree on the job gap clearly shows what a huge difference they are making to disabled students' chances in life.

'But these achievements are still too often reliant on an individual student being able to navigate the barriers in their way.

'It is time for universities to ensure genuinely equal opportunities for disabled students. This means not only meeting their legal duties to individual students, but learning from each other to create learning environments in which all students can thrive. Our universities are world-leading in much of what they do, and they can lead the way in promoting a more inclusive society where disabled people have the same chance to unlock their potential.'
For further information contact Richard Foord on 0117 905 7676 or [email protected]
Read the Insight brief
Notes
The Office for Students is the independent regulator for higher education in England. Our aim is to ensure that every student, whatever their background, has a fulfilling experience of higher education that enriches their lives and careers.
OfS Insight briefs give an overview of current issues and developments in higher education, drawing on the data, knowledge and understanding available to the OfS as the regulator for universities and colleges in England.
A report by the Institute of Employment Studies, commissioned by the OfS has also been published today. It contains a survey of 67 colleges and universities on their inclusivity for disabled students.
The data on the 'jobs gap' comes from the Office for National Statistics Labour Force Survey, quarter 1 2019 Micro data. All figures are for people aged 16-64 and are representative of the general population. It was published in a briefing paper by the House of Commons Library earlier this month. It shows that the employment gap between disabled and non-disabled people is:

- 44 percentage points for those with no qualifications

- 27 percentage points for those whose highest qualification is GCSEs

- 21 percentage points for those whose highest qualification is A levels

- 15 percentage points for those with a degree.


The national gap between disabled and non-disabled students in continuation is 0.9 percentage points. The degree attainment gap is 2.8 percentage points. These gaps are more variable when looking at individual universities and colleges. See the OfS access and participation data dashboards.
This year, the OfS established the Disabled Students' Commission to advise, inform and influence higher education providers to improve support for disabled students.