Universities and Science Minister Chris Skidmore has today announced a £10 million competition to help boost the benefits to students of getting involved in knowledge exchange activities.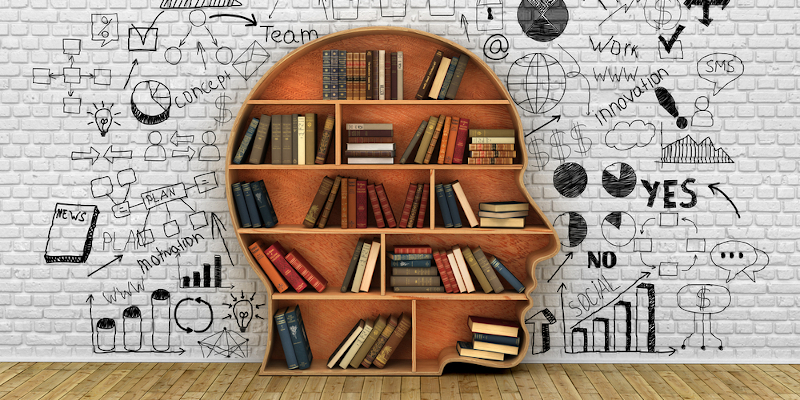 The joint call, by the Office for Students (OfS) and Research England, will support a range of projects exploring how students benefit from involvement in knowledge exchange – the work universities do to share their knowledge and skills outside of the academic community for the benefit of society and the economy.
University knowledge exchange is a success story. It covers a range of activity: partnerships with businesses, engagement with communities and third sector organisations, and professional training. In 2017-18, English universities generated over £3.7 billion from knowledge exchange activity. As part of this, they helped to create over 3,500 graduate start-up businesses, attracting over £146 million of investment.
Students play a significant role in the knowledge exchange that drives civic and economic prosperity. As well as establishing start-ups and spin-off companies, they solve problems and provide skills and expertise for businesses, public services and community groups through consultancy, internships and work placements.
We know that students benefit from knowledge exchange. The skills and experience they gain, the networks they access – all of these things increase their employability, leading to enhanced employment prospects.
But it is harder to identify the scale of their experience and contribution, and to quantify the benefits they receive. We also need to better understand how these benefits could be spread more widely across the higher education sector. The joint call announced today will support projects that:
identify the best ways to ensure that both students, staff and other partners in knowledge exchange activities benefit from their involvement
provide evidence of the ways in which knowledge exchange activities involve or benefit students directly
demonstrate and share effective practice in knowledge exchange activities that benefit students
address issues of equality, diversity and inclusion within existing knowledge exchange activities.
A clearer articulation of 'what works' in effective knowledge exchange will help universities to ensure that they are delivering value for money for the benefit of students and taxpayers.
Nicola Dandridge, Chief Executive, OfS, said:
'The OfS wants all students to gain the skills they need to succeed in employment or further study. We also want to make sure that the pipeline of graduate talent meets the needs of employers today and tomorrow.

'This funding competition will help identify the best ways for students – especially those from underrepresented backgrounds – to get involved in activities at their universities that will benefit them, their communities and the economy.

'We look forward to receiving proposals for projects that can spread effective practice across higher education, so that as many students as possible can benefit from this important work.

'The competition will benefit from the expertise and experience that both the OfS and Research England bring to the table. We are committed to working collaboratively with Research England on this and other areas where research, teaching and knowledge exchange cross over.'
David Sweeney, Executive Chair, Research England, said:
'The UK has long been an international leader in policy and practice on knowledge exchange. However, we have never explicitly focused on the benefits for students and also the value that these talented people bring for economic and societal partners. 

'There are long-term benefits to all from focusing on developing students, as the entrepreneurs and innovators of our future. The joint call announced today provides us with an opportunity to focus on equality, diversity and inclusion issues in knowledge exchange.

'I am delighted to be working directly with the Office for Students on this area of shared policy interest, as part of our mutual investment in shared knowledge exchange funding through the Higher Education Innovation Fund.'
For further information contact Aislinn Keogh on 0117 905 7676 or [email protected]
Read more about the funding competition
Notes
The Office for Students (OfS) is the independent regulator for higher education in England. Our aim is to ensure that every student, whatever their background, has a fulfilling experience of higher education that enriches their lives and careers.
Research England shapes healthy, dynamic research and knowledge exchange in English universities. It distributes over £2.2 billion to universities in England every year, and supports and challenges them to create new knowledge, strengthen the economy, and enrich society. Research England is part of UK Research and Innovation, alongside the seven Research Councils and Innovate UK.
Higher education providers in England who are in the approved (fee cap) category of the OfS register, and who are eligible for Research England funding are eligible to apply. The deadline for bids of between £250,000 and £1 million is Friday 13 December 2019. The OfS and Research England will hold an information session in London on Tuesday 22 October 2019.
See further information on this funding call, including guidance and application documents and how to sign up for the information session.
Research England and the OfS provide funding for universities for knowledge exchange via the Higher Education Innovation Fund (HEIF). The fund helps to support and develop a broad range of knowledge-based interactions between universities and the wider world, which result in benefits to the economy and society. The government has today announced (as part of a package of knowledge exchange announcements) that HEIF will increase to £250 million from 2020-21, and that Research England will review the HEIF funding method.