The OfS has completed the appointment of panel members for its review of blended learning.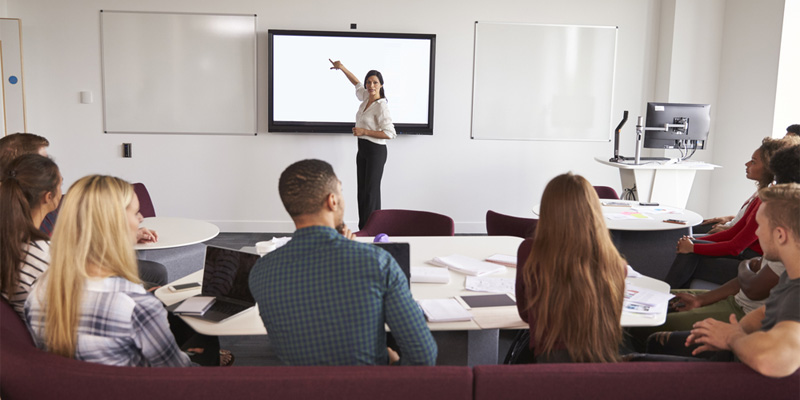 The role of the review panel is to provide expert academic judgements about providers' approaches to blended learning. The OfS will draw on the panel's report to make its own independent judgements about approaches that would be likely to meet the OfS's regulatory requirements, and approaches that would not. The OfS's judgements will be consistent with the requirements expressed in relevant conditions of registration.
Panel members were selected to ensure the panel has a range of expertise. They are drawn from different academic disciplines and, collectively, have experience of conducting reviews and have expertise directly relevant to the review, including in relation to digital and blended learning; and the impact of blended learning approaches on students with different needs.
The OfS will report on the outcomes of the review in September 2022.
Professor Susan Orr, chair of the blended learning review panel, said:
'I am delighted to welcome Dave, Melissa and Nick to the panel. They all bring distinct skills, experience and perspectives to this important project.'
The full panel is:
Lead reviewer
Professor Susan Orr
Pro-Vice-Chancellor Education at De Montfort University
Former TEF subject panel Chair for Art and Design
Researcher in Creative Pedagogy and formerly led a university digital learning team through the pivot online.
Subject specialism: Creative Education
Reviewers
Dr Melissa Highton 
Assistant Principal for Online and Open Learning and Director of Learning, Teaching and Web Services, University of Edinburgh
Former Director of Academic IT, University of Oxford
Researcher in leadership in learning technology
Subject specialism: Digital Pedagogy
Professor Nick Lieven
Professor of Aircraft Dynamics, University of Bristol
Former Pro-Vice-Chancellor posts in Education, International and Strategy, University of Bristol
Former TEF subject panel Chair for Engineering and Technology
Subject specialism: Engineering
Dr Dave Thomas
Senior advisor, Advance HE; Associate Lecturer, Kent and Medway Medical School
Former Student Success and Attainment Manager. Specialist in equality, diversity and inclusive leadership
Senior Fellow of the Higher Education Academy and expertise in curriculum design
Subject specialism: Public Health