£13 million is being made available to boost the number of skilled graduates in artificial intelligence and data science technologies over the next three years.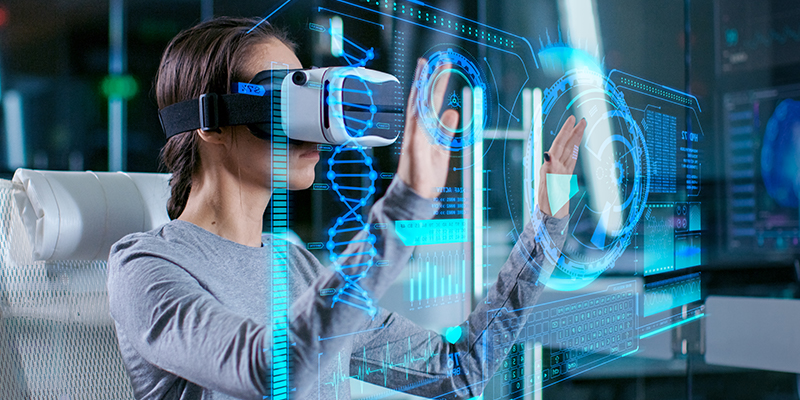 The Office for Students (OfS) is today launching a competition which invites universities and other higher education providers to develop and implement postgraduate conversion courses that will attract at least 2,500 graduates by 2023.
These innovative and flexible conversion courses will quickly upskill students – who may have originally studied non-STEM disciplines – in artificial intelligence and data science, and encourage a more diverse workforce.
The funding, delivered by the OfS on behalf of the Department for Digital, Culture, Media and Sport (DCMS) and the Office for Artificial Intelligence (OAI), comprises £3 million for course development costs and £10 million for scholarships for students from backgrounds underrepresented in these industries, particularly female, disabled and black students.
Nicola Dandridge, chief executive of the OfS, said:
'There is a significant and growing demand for digital skills from employers across a wide range of industries, including – increasingly – those that have not traditionally relied heavily on these skills.

'But the supply of talent is not keeping pace with demand, and a lack of diversity in the current workforce threatens to undermine the capability and credibility of the sector.

'We are committed to ensuring that graduates come to the job market with the skills that employers need, and that graduates from all backgrounds have equal opportunities to gain those skills.

'This funding will stimulate employers and universities to come together in developing innovative solutions to tackle skills gaps, and increase choice for students as they prepare for successful careers in a digital world.'
Chris Skidmore, Minister for Universities, Science, Research and Innovation, said:
'Artificial intelligence has the potential to drive breakthroughs that will positively impact all of our lives. Digital skills in transformational technologies like this are gold dust for employers across a range of industries.

'Today's funding for conversion courses will help our universities train the next generation of artificial intelligence experts and in doing so, ensure we continue to support talented people to develop these skills to help our economy thrive in the future.'
Matt Warman, Minister for Digital, said:
'Thanks to our reputation for innovation, world-leading academic institutions and a business-friendly environment, the UK is establishing itself as a global leader in the development of artificial intelligence.

'The technology is helping improve people's lives by driving scientific advances in areas such as healthcare and I'm determined that everyone, regardless of their background, has the opportunity to build a successful career in the sector.

'Our investment in these new artificial intelligence and data science conversion courses will help open up new opportunities for people and develop an even stronger workforce.'
For further information contact Aislinn Keogh on 07342 025 423 or [email protected]
Notes
The Government's Digital Strategy predicts that, within 20 years, 90 per cent of all jobs will require some element of digital skills. The Industrial Strategy states the UK's ambition to generate good jobs and greater earning power for all; addressing skills shortages is a key component of the artificial intelligence and data 'grand challenge' which aims to remove retraining barriers, normalise career changes and drive diversity. This funding aims to address these issues by working with universities and industry to allow people from non-STEM backgrounds to train in artificial intelligence and data science.
A conversion course may be aimed at either upskilling someone with capabilities and expertise to enhance those they have already or equipping them with entirely new capabilities and expertise aimed at a career change. The skills and competences offered by such courses are applicable to a wide range of professions: from jobs requiring highly technical data science and engineering knowledge, to broader business and management process roles.
These courses are the latest stage of the government's support for strengthening the UK's artificial intelligence talent pipeline and represent the delivery of another of the key commitments in the £1 billion AI Sector Deal. The AI Sector Deal sets out how artificial Intelligence and data will bring economic growth to the UK. See more information.
The Office for Students is the independent regulator for higher education in England. Our aim is to ensure that every student, whatever their background, has a fulfilling experience of higher education that enriches their lives and careers.
The Office for Artificial Intelligence is a joint unit between the Business, Energy and Industrial Strategy and Digital, Culture, Media and Sport departments.