The Office for Students has launched a competition to boost the numbers of artificial intelligence and data science graduates. Bill Mitchell emphasises the centrality of employer engagement and a credible student proposition to the design of course curricula.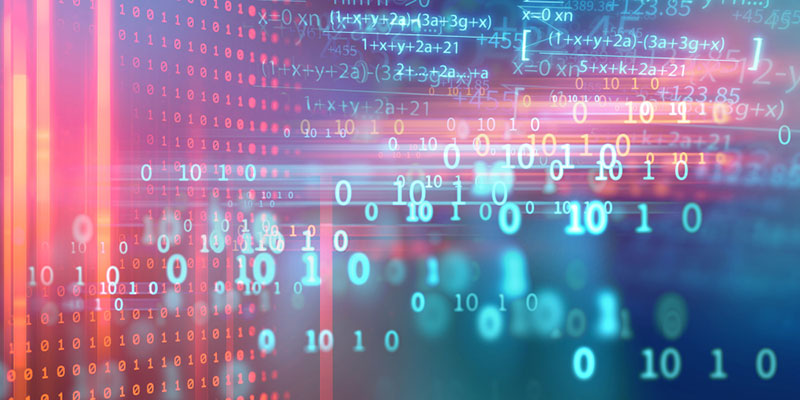 The UK's need for more digitally-skilled workers has been well documented. A recent House of Commons report described it in unequivocal terms as a 'crisis', and highlighted the need for more education and training to address employer demand.
This demand spans both the basic and general digital competence needed across a wide range of sectors, and the high-level expertise required in specific technology industries: the government's digital strategy estimates that in 20 years' time, around 90 per cent of all jobs will require some element of digital skill.  
At the high-skill end of the spectrum, demand for digital workers in the fields of artificial intelligence (AI) and data science is significantly outstripping supply. The OfS is running a competition with the aim of boosting the numbers of graduates in these areas over the next three years. Universities and colleges are being challenged to develop innovative postgraduate conversion courses that will attract graduates from a wide range of academic backgrounds. The competition also looks to improve the gender and ethnic diversity of the AI and data science workforce by offering scholarships for these and other underrepresented groups.
At the invitation of the Office for Artificial Intelligence (who have been working with the OfS on the competition), the BCS (the Chartered Institute for IT) has produced a discussion paper setting out some thoughts on what these new conversion courses might look like. This blog post highlights two key themes that emerged. First, the importance of employer involvement in course content and implementation. And second, the need for universities and their partners to develop and promote a compelling proposition for students considering such courses.
Converting from what, to what?
A conversion course may be aimed at either upskilling someone with capabilities and expertise to enhance those they have already, or equipping them with entirely new capabilities and expertise aimed at a career change.
This rule of thumb implies that at least two broad types of postgraduate conversion courses may be desirable, comprising different kinds of work-related experience, educational practice, and professional development.
The skills and competences offered by such courses are applicable to a wide range of professions: from jobs requiring highly technical data science and engineering knowledge, to broader business and management process roles.  
On course for success: engaging employers in curricula design and delivery
Employer engagement in course design and delivery, whatever the aim of the course, is crucial. Core outcome requirements should build on employer-led skills frameworks and standards. There is a range of such frameworks, which have been developed to allow as much flexibility as possible in the design of postgraduate programmes – their focus is on high level guidance rather than over-prescriptive detail.
The opening section of our discussion paper lists what we consider to be the long term requirements and desired outcomes for AI and data science postgraduate conversion courses. Employer engagement underpins nearly every item on this list. It can take various forms, for example:
curriculum design mapped against established professional skills frameworks (see above)
a clear focus on progression to related job roles for which there is demonstrable strong demand from employer
the integration of professional development with academic excellence
professional development, networking, and mentoring opportunities which are equally accessible to all students, whatever their background, ethnicity or gender
assessment against professional skills frameworks and standards
the development by universities of collaborative partnerships with employers with an interest in recruiting postgraduates from such courses.
'Why should I do this course?' The student proposition
What we have called 'the student proposition' needs to be a succinct, compelling outline of professional career outcomes tied to credible pathways from undergraduate degrees. Universities offering conversion courses in AI and data science must be able to demonstrate to prospective students that they will gain the expertise and skills they need to equip them for a range of rewarding roles in technology and other sectors. 
Universities and their partners should also be encouraging students, whatever their background, to apply for these courses. The benefits of a diverse, inclusive workforce are amply evidenced: talent does not recognise ethnicity and gender. The AI and data science sector is currently not reaping these benefits. 
Creating a virtuous circle (a third theme…)
I've considered employers and students in turn for the purposes of this blog post. But our list of core requirements and outcomes for these proposed conversion courses also makes clear that the interests and benefits to both groups are closely linked. Positive results for individual students – a set of widely applicable skills and knowledge with the potential for career progression and fulfilment – are aligned with what employers and the economy needs: a skilled, inclusive and motivated workforce.
The benefits to universities and colleges – in the form of engaged and successful students, constructive partnerships with industry and business, and the pursuit of academic excellence – are also part of this picture. This has real potential to create a virtuous circle of positive outcomes and continuous improvement.
Read the BCS discussion paper
Find out how to apply for funding to develop postgraduate conversion courses in data science and artificial intelligence.