Benjamin Hunt, student engagement adviser at the Office for Students, talks about the positive impact the National Student Survey can have on campus.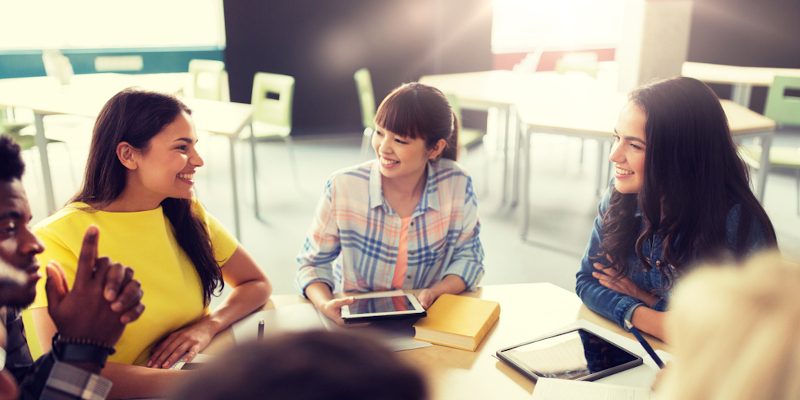 The National Student Survey (NSS) is the largest student feedback survey in the world – a powerful, collective tool that captures the student voice. Introduced in 2005 to measure student satisfaction across a range of areas, it is now an established and embedded part of the higher education landscape.
The NSS and I go back a long way. Our journey began in a previous life when I was President of the Students' Union at King's College London. Full disclosure: back then I was not always a fan. King's was one of several universities to boycott the survey over tuition fees in 2017.
But now it's 2019, the Spice Girls have reunited, Cher is doing an ABBA tour and there is no link between the NSS and fees. Things change, and the National Student Survey is now widely accepted as an influential and valuable source of student opinion. Looking back, I can say it had a great impact when I was a student. Universities and colleges should spice up their life, take it seriously and listen to what students have to say.
Show how good you are
What can the NSS achieve? I have seen its impact first hand. While an undergraduate, wellbeing and support in exam season improved after consistent lobbying from the Students' Union, who evidenced its argument through NSS data. When I became Vice President Education in 2015, NSS data was a key tool in communicating the need for additional student union space. From talking to other student leaders at other universities this is a common theme: insights taken from the NSS drive tangible improvements on campus.
I also noticed that lecturers gave increasingly detailed feedback on how my work and that of my classmates could be improved. As a dyslexic student, I found the additional detail particularly helpful. Feedback from the NSS which highlighted room for improvement in assessment and feedback was a driving factor in this change. 
This can be seen on a wider scale as well as the local. Trends from the NSS indicate that there has been improvement in many areas of academic provision and student life. In 2005, 59% of students were satisfied with the assessment and feedback they received. By 2013, this figure rose to 71%, and in last year's findings 73%.
While this is improvement is welcome, there is still some way to go and scores in this area persistently lag behind others in the survey. Accurate and constructive feedback is crucial to student academic experience. Students are ambitious – they want to know how to improve and be given a clear idea of what they are working towards. If one in four students still don't think they are receiving this key part of the academic experience, that's a sign we need to do more.
If you want my future, forget my past
After being at the heart of a debate around the reforms in 2017, as a former student and student leader, I know we should take the NSS seriously. The previous debate around tuition fees is past and the NSS has huge potential for positive change.
Achieving this change means listening to student opinion and taking the largest collective data source from students seriously – delving into its trends, and using it to shape provision and support for, and with, students. When that information is applied in a targeted way, real impact is felt. We all want a higher education system which enables every student to flourish. Giving feedback through the NSS and listening effectively to it helps achieve this for today's students and those of the future.