Ben Hunt reflects on three lessons (and five questions) from his three roles in higher education.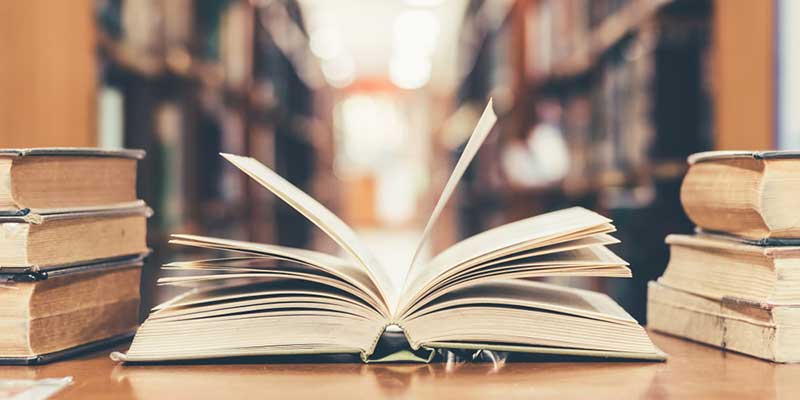 The coronavirus (COVID-19) pandemic has been described as the biggest challenge for the UK since the Second World War. It is becoming a critical juncture, which means the choices of individuals and institutions are more important to our national story than in decades. Will we use this time to transform our communities and institutions for the better? And if so, how will we go about doing this?
This blog post is my starting point for a reflection on these questions. It draws on three lessons I've learnt from three key stages in my higher education life – as a student leader and a university staff member, and now, working for the Office for Students (OfS). My reflections have been shaped by the practice of community organising, which involves bringing people together to take action for a common cause.
People before process
'People before process' is the idea that you tailor processes around individuals, rather than asking people to fit into a process. When I was a students' union president there was growing awareness of the issue of campus access for disabled students. So when my university acquired a new building, I worked with an accessibility adviser to create a list of recommendations, coupled with a series of powerful stories from students and staff members who had struggled with access issues. The university subsequently allocated resources for accessibility changes.
Seeing people able to access an area of the estate with dignity is my proudest achievement as a students' union officer. Instead of sticking to an established institutional process – for example, repeatedly going to a committee – I worked with others to form an evidence base which used the power of stories to effect positive change. Students' unions have demonstrated this power countless times over the last year, in challenging circumstances.
How can we be more consultative and open when making change?
How can we tailor our environments to suit individual needs, rather than presuming stock solutions will keep working?
The Iron Rule
My second lesson is about empowering people to make a difference. Saul Alinsky, one of the founders of modern community organising, had an Iron Rule: 'Never do for others what they can do for themselves.' When I worked at a university, we instituted a volunteering day for staff, and provided them with support and the creative space to work for different causes, including creating ecological conservation zones and transforming decommissioned spaces into learning and living spaces for the homeless.
How can we empower people around us to be able to bring about the change they want to see in the world?
How can opportunity be spread to enable people to do things themselves and learn new skills, rather than restricting them to a set role?
Proceed without assumptions
One of my favourite paradoxes is Socrates' 'All I know is that I know nothing'. I've found that a good way to actively listen is to put aside any assumptions I may have – for example, not thinking of 'students' as one homogenous voice, but recognising the intersections of identity and context.
While on secondment to the OfS, I helped to develop the student engagement strategy. As part of our consultation we ran a series of workshops based around student stories, and how students' experiences could shape our future engagement. One was with a group of sixth-formers. On the way to the school, we wondered how the session would go: would the students find the OfS's work at best confusing, or at worst, find it (and us) out of touch and irrelevant?
The students were also nervous. But bit by bit, they opened up. They questioned us about the OfS and its purpose. They raised concerns about going to university. They discussed what sorts of things they wanted the OfS to do. They spoke eloquently and passionately about climate justice and misconduct on campus. This workshop was more strategic and more informative than any of the (many) others we attended, valuable as they all were. I realised that these and other students were the change-makers of the future, and that their voices had to be central to everything we were doing.
How can we make sure we listen actively and openly to all voices, especially those voices from the most unexpected places, which may be the most important?
Ringing the changes
It's often more comfortable to stick with the status quo. But things change regardless. In the future, demand for food, energy and water will rise because of increases in population and the effects of climate change. Up to 20 million manufacturing jobs around the world could be replaced by robots, bringing substantial shifts in the way we work. Economists call such radical shifts in innovation 'creative destruction', as new processes and products replace previous ones. Destruction begs the question – what will be born in its place? Universities and colleges are well placed to find answers to this question through their teaching, learning, civic engagement and research.
Involving students in finding the answers
The pandemic has shown that we are even more dependent on each other than we perhaps realise. To return to the questions I posed at the beginning, it remains to be seen whether we will use this time to work for transformative change. However, at least part of how we might bring about that change starts with adopting strategies, individually and collectively, to ensure that our higher education sector includes, engages with and supports all its communities.
Student engagement will play a crucial part in this. At the OfS we're committed to working with students to ensure they can influence us. Some recent examples include the review of our student panel, our consultation on harassment and sexual misconduct, and our briefing notes on supporting students and the sector during the pandemic – student voices were at the core of all this work.