Susan Lapworth sets out our revised quality and standards conditions and explains how the changes will directly address the things that matter most to students.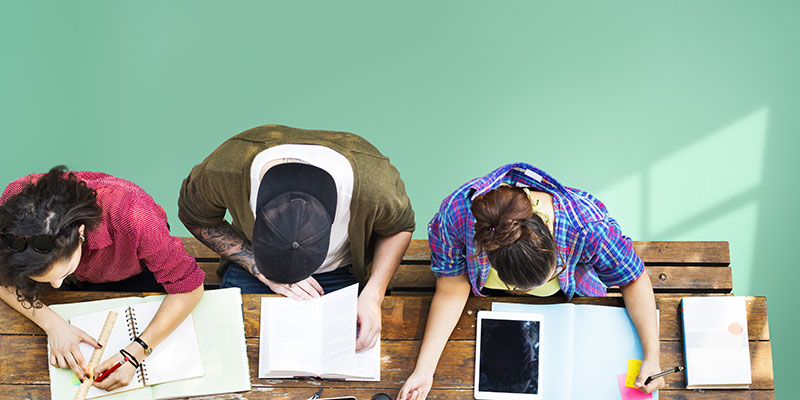 Today we have published amendments to our regulatory framework, which set out revised quality and standards conditions and accompanying guidance. For registered providers these changes come into force on 1 May 2022.
Many universities and colleges offer high quality education to their students and, where this is the case, they should not be concerned about our new requirements. But we need to be able to tackle poor quality courses and problems with standards where we do find them and our new conditions allow us to do that more effectively.
Above all, our changes directly address the things that matter most to students: the quality of their academic experience, the support they receive while they study, and that their qualifications are credible and help them succeed in their lives and careers. All students, particularly those from underrepresented groups, are entitled to our regulatory protection: quality and equality of opportunity are mutually reinforcing, and we don't accept that one should trump the other.
These things also matter to taxpayers who contribute significantly to funding higher education.
Any registered provider involved in providing a higher education course is subject to the new conditions. This means we know that students' interests are protected regardless of the type of course they choose, or who delivers that course.
The revised ongoing conditions cover the following important areas:
Ongoing condition B1 requires that all students should receive a high quality academic experience. This means, for example, that courses must be up-to-date, challenging and well delivered, and must equip students with the skills they will need after graduation.
Ongoing condition B2 requires universities and colleges to take all reasonable steps to ensure that all students receive the resources and support they need to succeed on their courses and after graduation. This is particularly important for students from disadvantaged backgrounds. This condition also requires universities and colleges to have in place effective engagement with their students, so that they have routine opportunities to contribute to the development of their academic experience and higher education course.  
Ongoing condition B4 requires universities and colleges to assess students effectively and award qualifications that are credible compared to those granted previously and are based on the knowledge and skills of students. The same level of student achievement should not be rewarded with higher degree classifications over time.
Ongoing condition B5 which ensures that the course standards are consistent with applicable sector-recognised standards.
New initial conditions B7 and B8 ensure that our regulatory approach appropriately reflects the context for a provider seeking registration that may not yet have delivered higher education. They do that without reducing the rigour of our assessment or what we expect from providers.
The changes we have made take account of the changing face of higher education, including the pivot to online delivery that occurred during the recent pandemic. We have clarified how our regulation extends to all types of partnership activity where a registered provider is offering a higher education course, and also to courses that are delivered outside, as well as inside, the UK (transnational education). Where a provider gains the benefits of OfS registration, it must take responsibility for the quality of its courses and the standards of awards wherever and however courses are delivered. 
We're also following up on our report on assessment practices that we published in October 2021. We invited all providers to review their assessment practices and we want to make sure they all have time to implement any necessary changes before the start of the next academic year. So we don't plan to proactively investigate matters relating to the assessment of students' English proficiency before October 2022.
How does this work in practice to protect students? Our approach begins with careful monitoring of data and other information we have about providers, including the notifications we receive from students and others. Where we see issues that cause concern, we gather further information through engagement with a provider and can also use our investigatory powers where we think that appropriate. We can do this in a responsive way, which means that our regulatory activity is shaped by the issues that are brought to our attention. Or we can proactively identify themes where patterns of issues or performance across the sector suggest our attention should be focused in particular areas. We plan to increase our proactive regulation of themes over the next year.  
To allow providers time to review their practices in the context of the new conditions and to take any necessary actions to ensure compliance, we won't proactively investigate issues in a number of areas in the first year of the new requirements. These are: courses delivered to students outside the UK (transnational education (TNE) courses); and the obligations of awarding bodies for courses delivered under any kind of partnership arrangements, whether in the UK or overseas.
In this period we will also extend our work with overseas governments and regulatory bodies, as well as stakeholders within the UK, to ensure that they understand the changes we are making, and how our approach will take into account the different contexts in which registered providers operate all round the world. We want to be clear that there is rigorous regulation of the quality of English higher education courses because this reinforces the international reputation of the sector.
You can read more about how responses to our consultation have shaped the thinking behind our changes in our Analysis of responses to consultation and decision.
These changes will strengthen our focus on the things that matter to students: we're setting clear requirements for quality and standards in higher education and we will step in to protect the interests of all students where necessary.