I am delighted that Universities UK members are promoting the positive impact of going to university with the 'Opportunity for everyone​' campaign.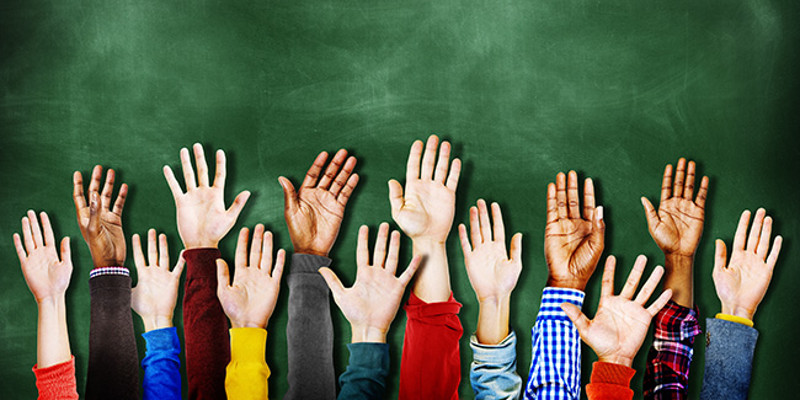 Universities are gateways to more fulfilling lives. Their students develop knowledge, credentials, networks and skills for successful careers, and nourish personal growth.
In recent years those gateways have begun to open up to more people, from more diverse backgrounds, and it is very positive that Universities UK members are working together to raise awareness of that in their 'Opportunity for everyone' campaign​. The progress made so far is enriching academic communities, driving social mobility and helping the economy.
But we are still a long way from real equality of opportunity, and students deserve better. They deserve faster change.
Faster change for young people from low participation neighbourhoods, who still have only a one-in-five likelihood of going to higher education, compared to one-in-two for those from the highest participation neighbourhoods – and who are less likely to complete their courses even if they do enrol.
Faster change for white boys from the lowest income groups: those who live in the lowest participation neighbourhoods and receive free school meals have only a 5.6 per cent entry rate.
Faster change for mature students: their numbers have halved in the past seven years.
Faster change for Black and Asian students, and disabled students, who are less likely than others to get a good degree or a graduate-level job, even after accounting for prior attainment.
And faster change for the thousands of students who experience mental health challenges and need better support so that they can complete their courses and get the degree they deserve.
Every university is different and some are making more progress than others. But as we assess access and participation plans over the coming weeks, we expect continuous improvement for everyone.
That will mean different things for each university. And it's not just about who gets in, it's also about making sure all students get appropriate support to complete their course and go on to a graduate-level job or further study. Each university must work to narrow the gaps in its own particular context.
Universities are not alone in this. The Office for Students will develop evidence and effective practice guidance, and create opportunities to promote its use.
We will support and promote the development of national systems and communities of innovative practice. We will establish an Evidence and Impact Exchange to support the commissioning, sharing and use of robust evidence and effective approaches.
But we will hold each university accountable. All universities can expect to meet robust challenge during the assessment of their plans. As the access regulator, I expect Universities UK members to build on and accelerate the success they are highlighting with #YesUniCan, for the benefit of all students, from all backgrounds, who deserve to unlock their potential by studying in England's world class universities.
This post was originally published in the Universities UK blog.